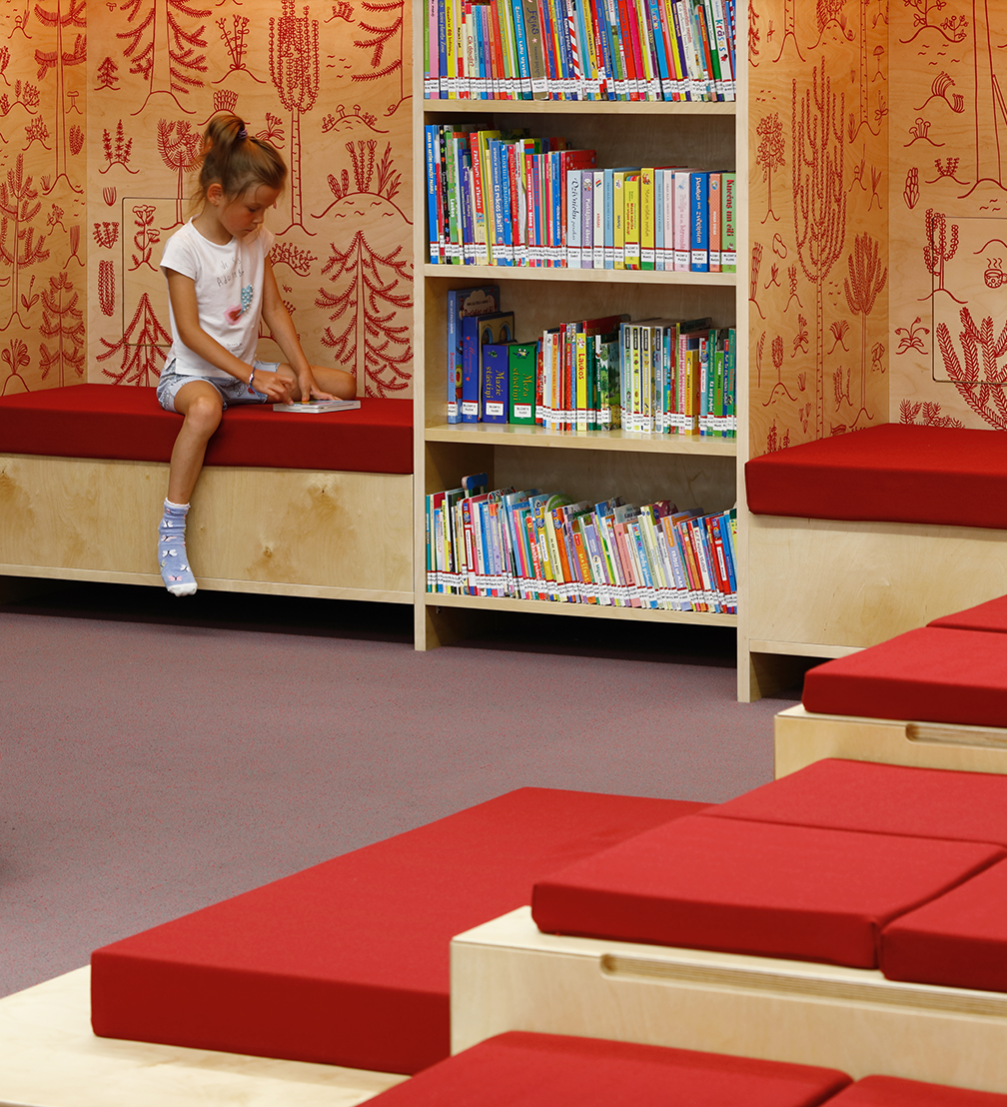 Over the summer, the Centre of Children's Literature of the National Library of Latvia was refurbished and has recently reopened to visitors. The architecture office «Gaiss» have created a playful environment for children that is easily adaptable to various events that are being held more and more frequently in the reading room.
Stories Editorial September 27, 2019
All the new bookshelves are placed around the perimeter of the room, highlighting books as the most prominent feature of the interior while the middle of the room is left free for «hills» made of plywood cubes, which can be arranged according to the reading room activities.
The size of the new layout elements matches the existing width of the NLL bookshelf, while the red accents correspond to the colour system established in the library interior. As contrasting shapes to the rational grid the of shelves, there are 6 pine trees with hammocks in the room. The new interior also incorporates existing furniture, floor and ceiling surfaces, and lighting fixtures.
The inner surfaces of the reading alcoves and the playhouse are covered in drawings by artist Rūta Briede, confirming illustration as an integral part of the reading experience. In the new reading room, everyone has the opportunity to find the perfect place for reading — at a desk, on a couch, in an alcove, in a hammock, in the playhouse or on top of a hill.
The project is designed by architecture office «Gaiss» (Marta Kulitāne, Arnita Melzoba, Kārlis Melzobs), and built by «Troja» and «Gmēbeles».