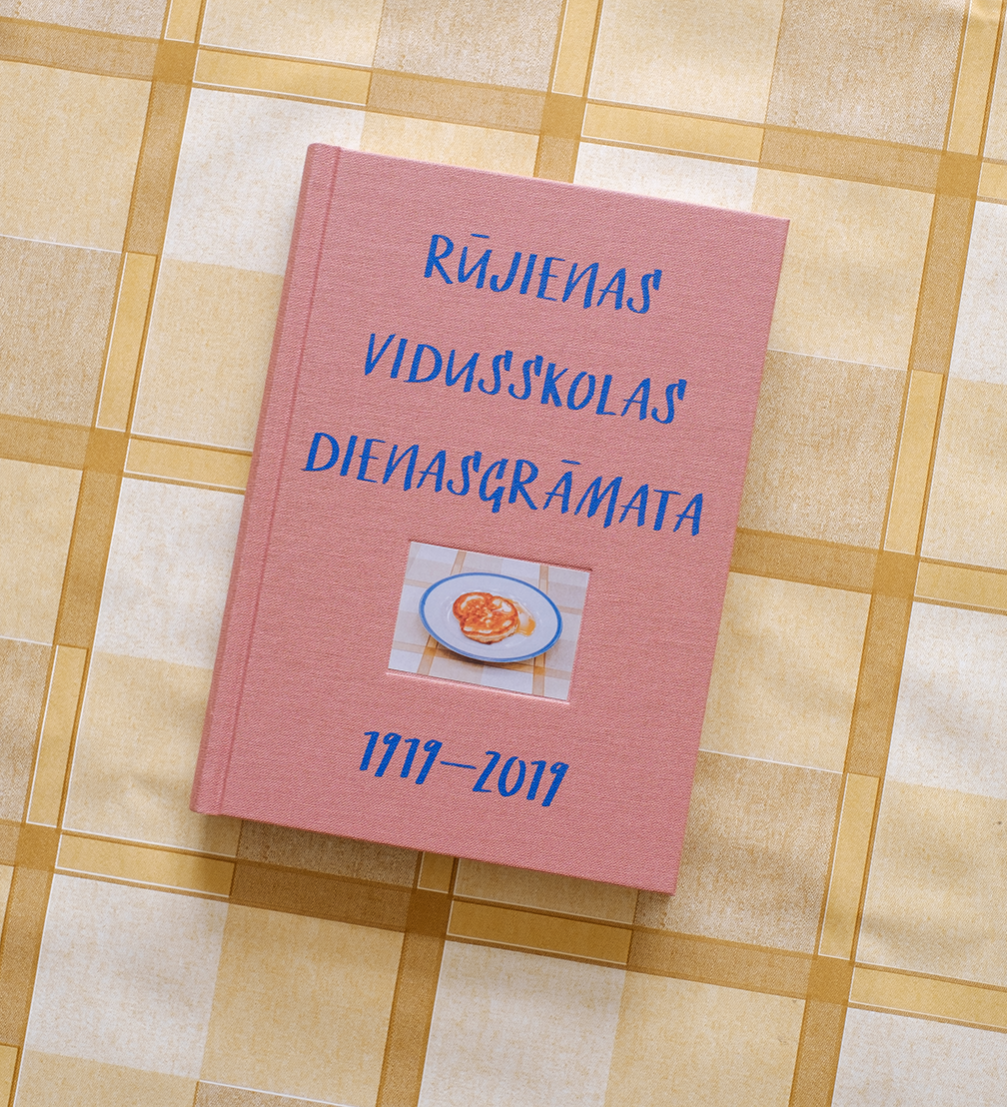 This summer, Rūjiena High School celebrated its centenary. To mark this special event, a book «Rūjienas vidusskolas dienasgrāmata 1919–2019» («Rūjiena High School Diary 1919–2019») in a format of a diary was published. The author of the concept was Agnese Kleina, while the design was made by Madara Krieviņa.
«After learning about the history of Rūjiena High School and the memories of its graduates, as well as listening to the school's opinion on what feelings the book should provoke, we understood that we have to find a way to select the most interesting facts and stories that would be relevant to those who have a connection to the school as well as other readers, for example, potential students,» says the concept's author and editor of the «Rūjiena High School Diary 1919–2019» Agnese Kleina. She reveals that the idea of a book that resembles a diary came naturally. They were inspired by a diary from the Soviet times that was found between the school's photo albums. «The idea of a diary works in more than one direction. It reminds graduates about their school years when a diary was an essential part of the study process, while for the school it is a publication that tells a story of its history and the accomplishments in the past hundred years,» Agnese explains.
As in a diary, each reader can write his or her name on the front page of the book, while the table of content resembles a school's lesson plan. Given the diverse age of the audience, designer Madara Krieviņa has paid special attention to the font size and spacing to make it easier for seniors to read. The layout was made by Una Grants.
When talking about the publication, Agnese emphasises the successful collaboration with the client: «There was a good match with the director of Rūjiena High School Vidars Zviedris and his team as well as the municipality of Rūjiena. The client was ready for bold content and print solutions, and even agreed to put a yeast pancake on the cover, which is something that all students can recognise.» In the book, the story of the school's kitchen through the years is told by artist Daria Melnikova and photographer Vika Anisko.