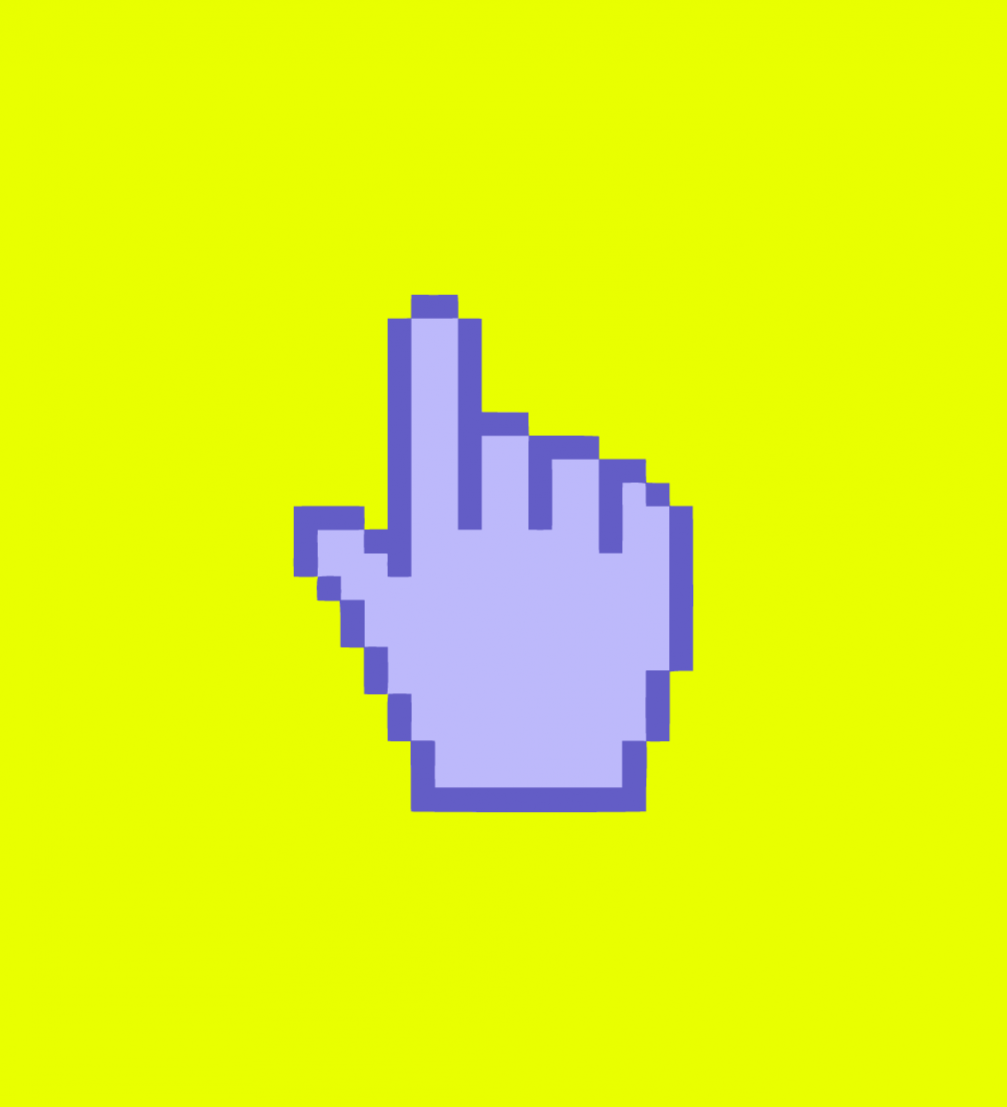 A new paper published by the Creative Industries Policy and Evidence Centre (PEC) and the innovation foundation «Nesta» explores the nature and future of «createch» skills. By looking at more than 35 million job adverts the paper identifies «createch» skills, defines which roles require them the most, shows how they will become more important in the future and offers insights for policymakers to prepare for the creative digital skills revolution.
Theory Editorial November 21, 2019
There's no doubt that technological, artistic, and organisational skills are important for creative work. Furthermore, studies suggest that employers will increasingly demand digital and creative skills. It is very likely that a combination of digital skills and creativity will be a significant advantage in the future job market.
Identifying «createch» skills
The paper uses a big data set to identify creative and digital skills sought in 35 million jobs adverts from 2011 to 2018 sourced by «Burning Glass Technologies» — the leading producer of online job advert data in published academic research. The methodology uses three stages of data analysis to distinguish creative and digital skills and to then see which of them have the strongest association with creativity. The top 20 «createch» skills determined using this methodology include image editing, graphic design, typesetting, animation, website design, art direction, photography, and video production.

Which creative occupations are more reliant on «createch» skills?
In the next step, the importance of «createch» skills was measured by looking at how often they are mentioned as a percentage of overall skills appearing in job adverts. The occupations that are most closely related to «createch» skills include graphic designers, audio-visual designers, photographers, audio-visual operators, artists, art producers, product designers, web designers, and architects.
It is important to note that in the used occupational classification, even at the highest level of granularity the occupations may include diverse job roles. For example, sculptors, calligraphers and portrait painters are assigned to an occupation called Artists, however, in the data used it is much more likely to see adverts for illustrators, animators and 3D artists, who also belong to this occupation.
The researchers found a strong correlation — the greater the prominence of «createch» skills is in an occupation, the greater is that occupation's probability of future growth.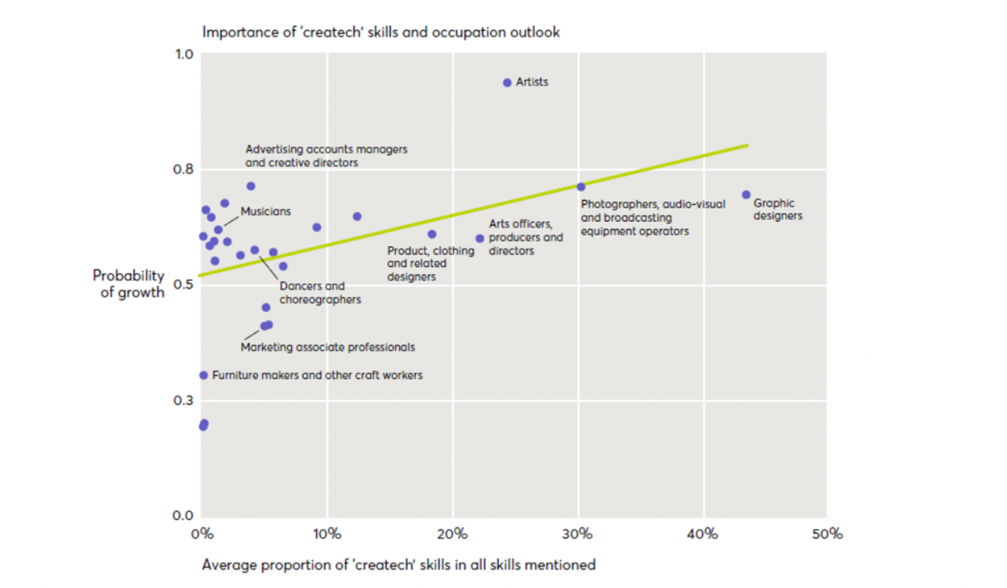 Education policy implications
Skills policy in the European Union has a tendency to divide digital and creative skills and pathways from one another. The research suggests that not only should digital skills be embedded in many creative courses, but that course designers should consider how the two may have, for some roles, become inextricable from one another.
The findings of this research are also relevant for those designing courses at Higher and Further Education level, as they show that for roles like graphic designer or architect employers expect that those applying have strong software skills. Concerns have been raised about the lack of up to date software skills in those graduating from a range of creative courses.
The research was carried out by Hasan Bakhshi, Jyldyz Djumalieva and Eliza Easton from the Creative Industries Policy and Evidence Centre with the support of «Nesta». The full paper The Creative Digital Skills Revolution is available on the Centre's homepage.