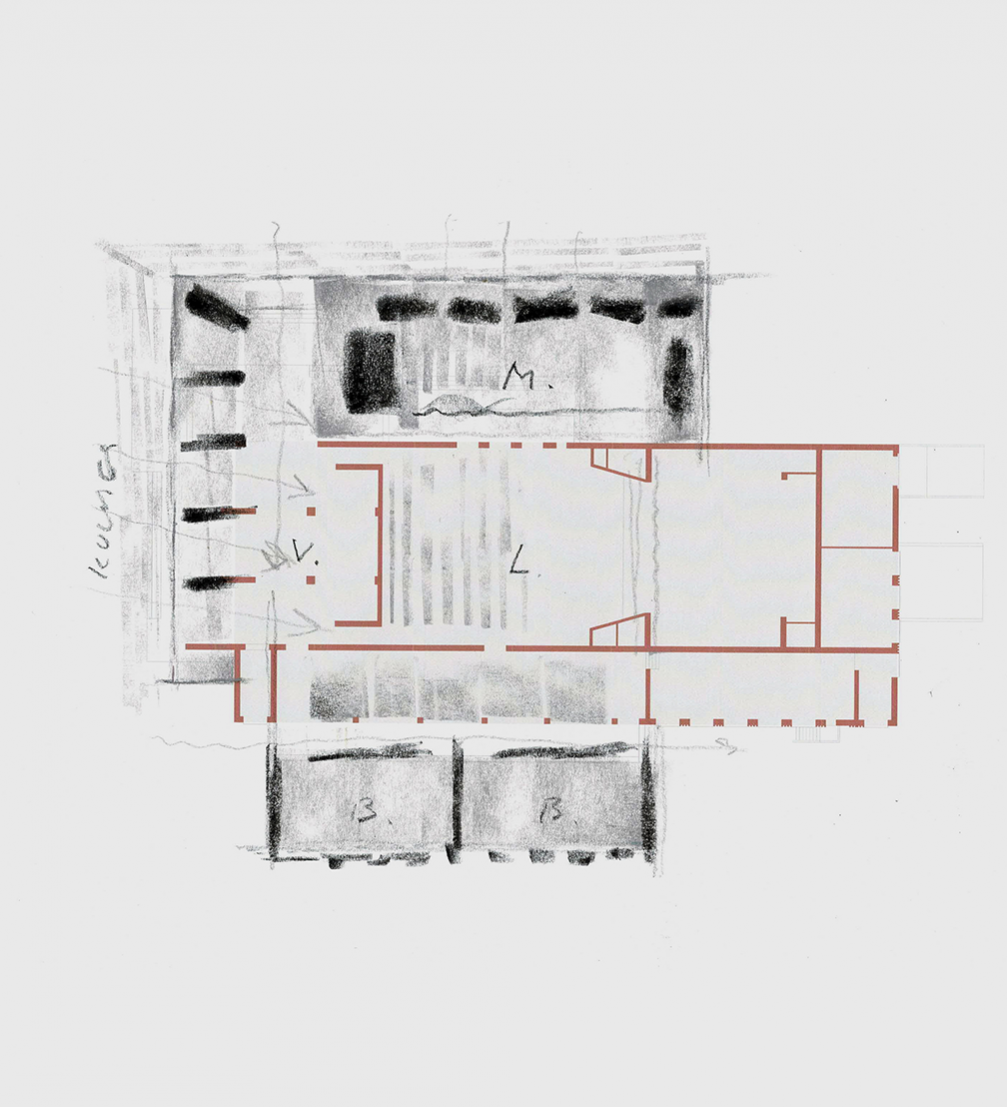 Image by «Levins arhitekti»
In June, Salaspils Regional Council announced an architecture competition for the renovation of the Culture Centre «Enerģētiķis». The first prize winners are «Levins arhitekti» — Edijs Levins and Agnese Stasūne in collaboration with Iveta Lūse. The updated volume of Salaspils Culture Centre brings culture outside of the walls of the building and creates a new meeting place for the residents of the city.
Stories Editorial November 19, 2019
Renovation of the Culture Centre, which was put into operation almost 40 years ago, began in 2017, but works were halted due to unexpected structural problems. Although some damage has occurred while the building was disused, the main volume with the Great hall and stage can be adapted for use. Six contenders took part in the sketch competition, and in addition to the winners the second place was awarded — to «MARK arhitekti».
The winning proposal draws inspiration from the simplicity of the building's form and emphasises the contrast between the existing monolithic volume of the Great Hall and the new transparent Small Hall and entrance lobby. The foyer, which connects the indoor and outdoor spaces, is designed similar to the coulisses of a stage. The expanded volume to the south of the building houses areas for actors, visitors and staff. There's a ballet hall and smaller rooms for workshops and lessons with a separate entrance and wardrobe.
The rationality of the existing modernist volumes is contrasted with flowing and irregular outdoor spaces. The green areas alternate with benches and ground tiles, directing the flow of pedestrians from the corners of the area to the main square. At the intersection of pedestrian paths, there is an art installation — the Water Mill. The existing landscaped area to the north of the building is added to the new main square.
The renovation of the Culture Centre is planned to start in 2021. At present, Salaspils uses school halls, premises in the town hall and the sports hall for amateur cultural activities.
«Levins arhitekti» is a new collective of architects striving for architecture that is contextual, honest and inspiring in its simplicity. «Levins arhitekti» have previously designed private residences in various locations in Latvia, and have won a split first place in an architecture competition for a residential development in Mārupe.