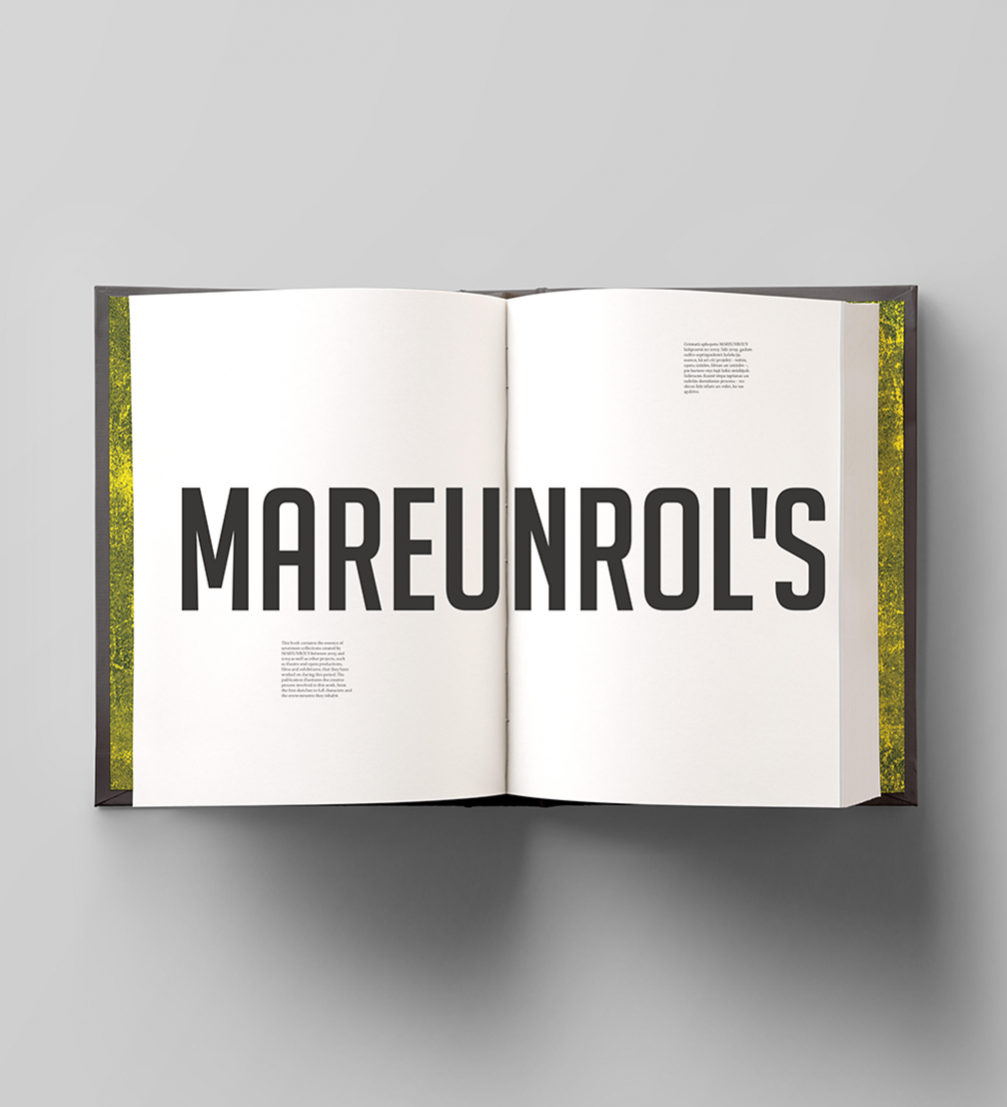 Photo courtesy of Arterritory
Arterritory.com has published a comprehensive overview of the creative work of the talented fashion designer duo Mareunrol's — Mārīte Mastiņa–Pēterkopa and Rolands Pēterkops. Released on the occasion of the exhibition Mareunrol's. Altered States of Fashion, the book compiles their work from 2005 up to today.
Stories Editorial December 18, 2019
In the book's 616 pages, countless images reveal Mareunrol's unique way of thinking that has resulted in seventeen fashion collections, costumes for fourteen opera and theatre productions, and a variety of art projects. Photos and sketches document their sources of inspiration, the development of ideas, sewing and fittings, everyday situations in their studio, fashion shows, photo sessions, production of stage design elements, surreal situations, and spaces. «They create a «new reality» or open the door to something that already exists but which we don't notice in our daily lives and therefore think doesn't exist. They are researchers, thinkers, and artists at the same time,» writes Una Meistere in the introduction to the publication.
The book provides insight into all seventeen fashion collections of Mareunrol's, starting from 2005 when the very first Only For Adults / Untitled was presented, to the spring–summer 2020 collection Unexpected Sources 6, which bids a sarcastic farewell to plastic shopping bags. This and other Mareunrol's collections aptly capture and interpret current events.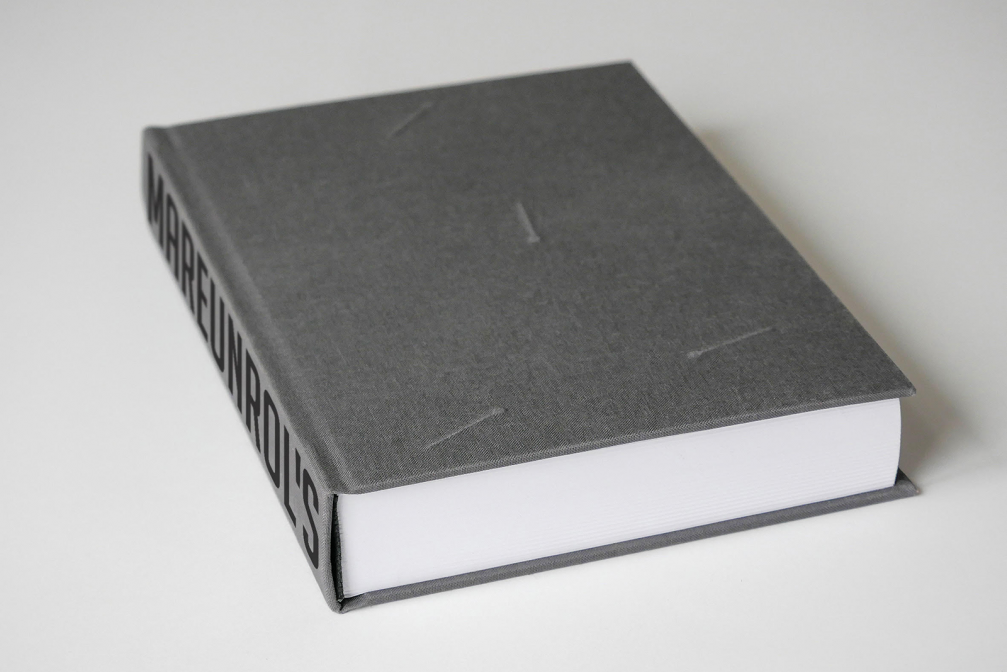 The edition is designed by Krišs Salmanis who has assigned a special role to the tiny helper of fashion designers — the pin. It is used as a unifying feature throughout the book. Just like seamstresses sometimes forget a pin in the seams of a garment, Krišs has hidden some underneath the fabric of the book's cover. A large portion of the images in the pages have also been pinned to a wall and re-photographed for the publication. The texts have been written by Una Meistere while Sergei Timofejev has penned an essay on Rolands Pēterkops's radio show Tīrkultūra. The content is presented in both Latvian and English.
The book is available for purchase on Mareunrol's Snack Store.