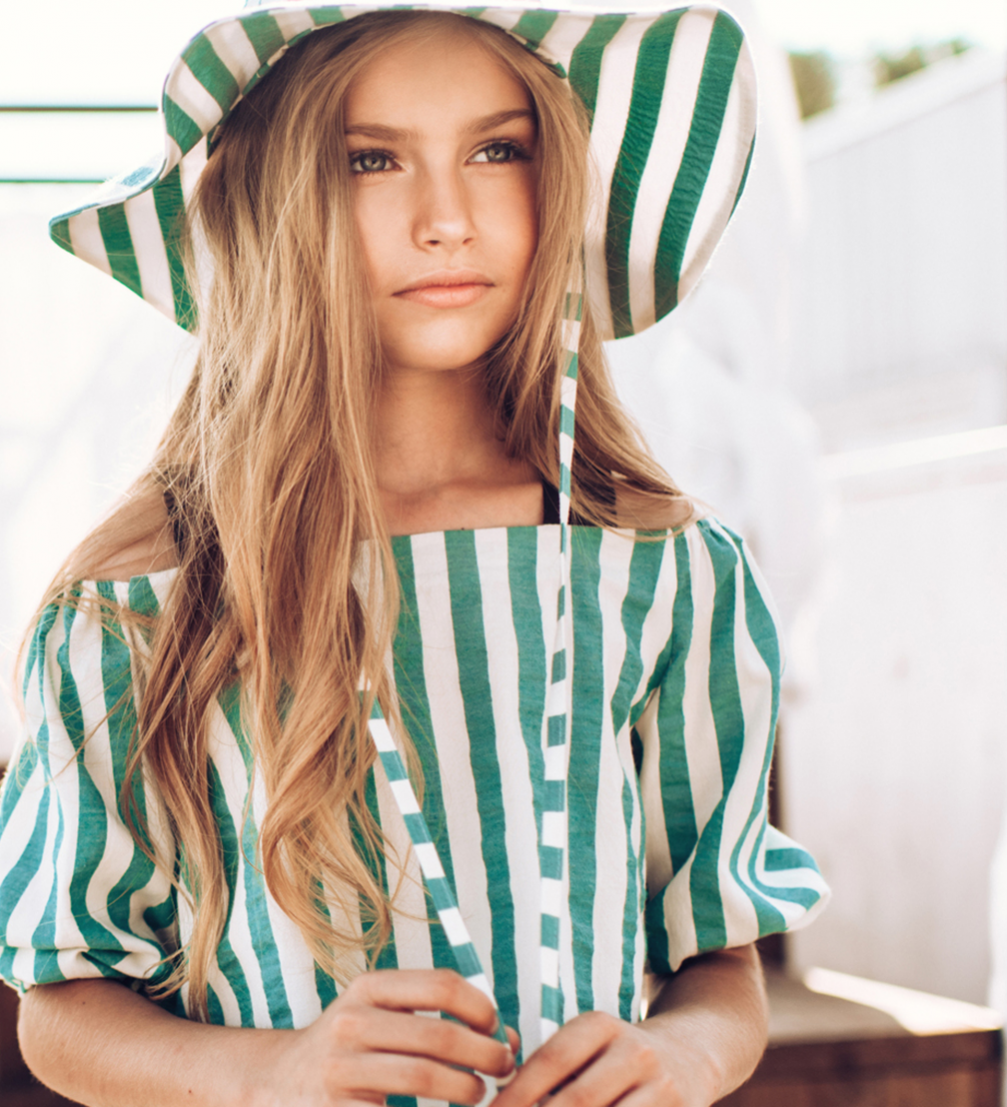 The new spring–summer 2020 collection «Vacation» by the kids clothing brand «Hebe» is an invitation to enjoy summer holidays both in the city and on out-of-town trips.
Stories Editorial February 25, 2020
In the latest «Hebe» collection, prints feature large cats — tigers and leopards, as well as palm, parasol and pool motifs. This collection also includes one-piece and two-piece swimwear for girls and, for the first time, swimwear for boys in the size range from 86/92 to 134/140.
Garments made of linen add holiday spirit to the collection. Those made of linen fabrics in solid colours — sky blue, light white, elegant black and cinnamon — are suitable for festive moments, while striped fabrics for everyday use feature loose, flowing, comfortable silhouettes in shorts, skirts, dresses and shirts. Linen hats for both girls and boys can be found in the range of accessories for summer and leisure.
And for moms, big sisters and other ladies, the «Vacation» collection features «mini-me» models of lightweight, summer-chic linen dresses, comfy cotton sweaters, and short-sleeved shirts.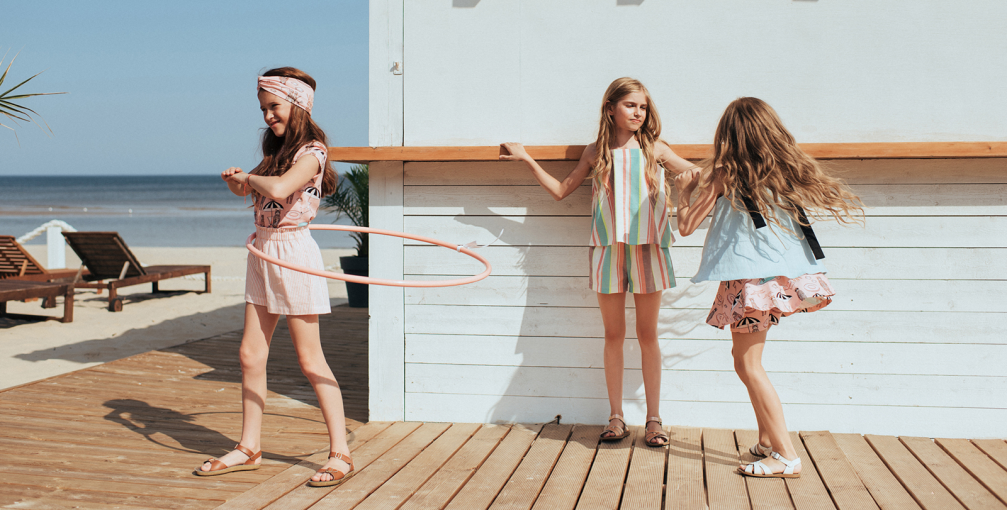 The designs of the collection were created by Inga Blumberga, founder of the «Hebe» brand. Comfort and durability were the main practical aspects for the designs, and all the items in the collection are made from environmentally friendly materials — GOTS certified eco-cotton, and linen.
The «Vacation» collection includes more than 180 products, including clothing for babies from birth to two, and girls and boys up to ten years old. The collection is available at the «Hebe» online store as well as the brand's store at Stabu iela 21a, Riga.