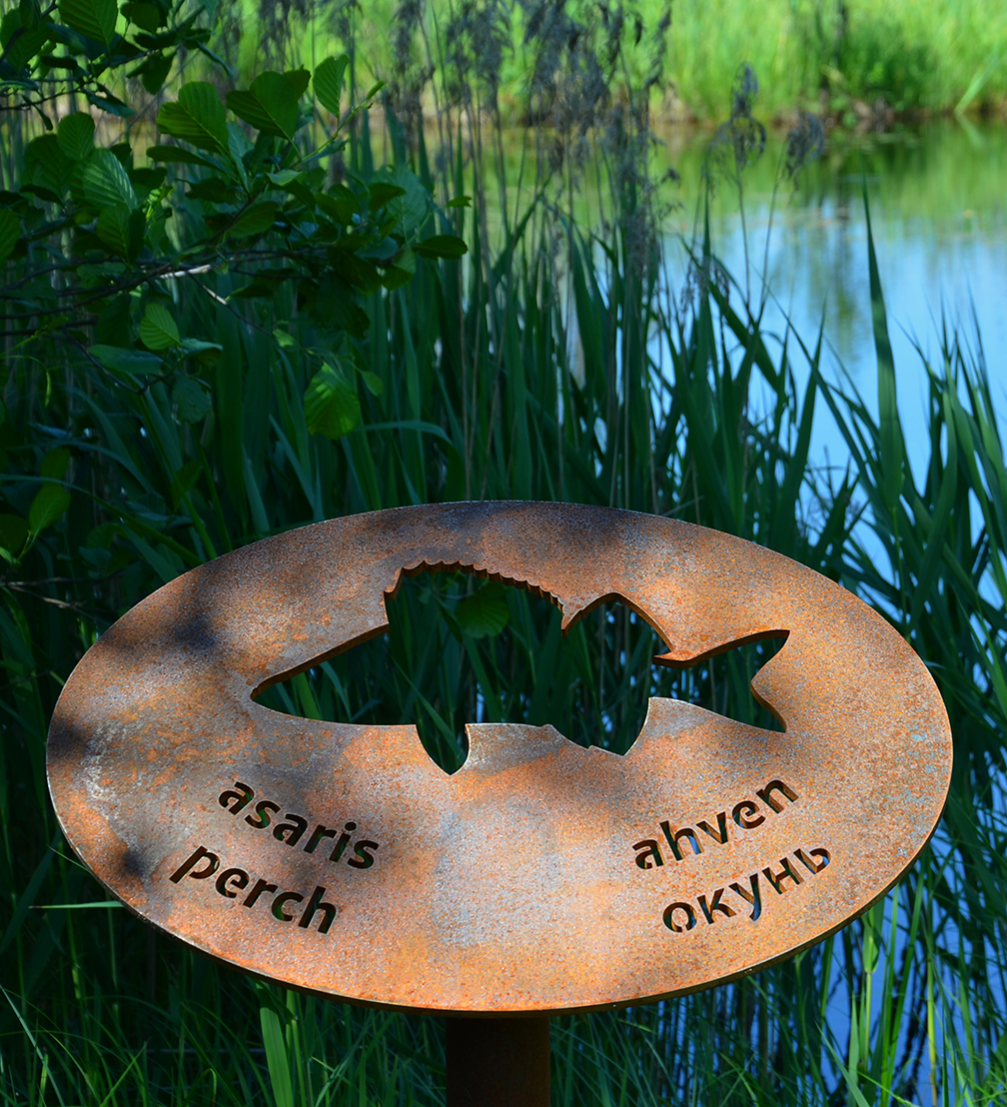 At a time when we are trying to keep a safe distance from crowds, nature becomes a refuge — it allows us to regain strength and connect with the environment. Signage created by design studio «H2E» in the Veclaicene Protected Landscape Area encourages travellers to pay closer attention to nature — to study and observe animals, birds and fish.
The outdoor objects highlight the uniqueness of the Veclaicene area — the Korneti–Peļļi subglacial ravine near the Latvian–Estonian border is a protected landscape, unique in Europe, with a distinct relief and many forests and lakes.
The design assignment was to provide a new experience for travellers with respect to the untouched landscape — a possibility to listen to nature in silence and to become part of it. The information points help visitors learn about local animals in their natural habitat. Outlines of fish, birds and forest animals found in the area are depicted true to size, allowing to compare them to the human body. Natural materials that age under the influence of the weather were used for the objects: the silhouettes are cut in massive metal sheets that rust slowly, whereas the body of the tall elk, which serves as a viewing tower, was made of naturally treated wood. Information about the animals is integrated into the signs in four languages: Latvian, Estonian, Russian, and English.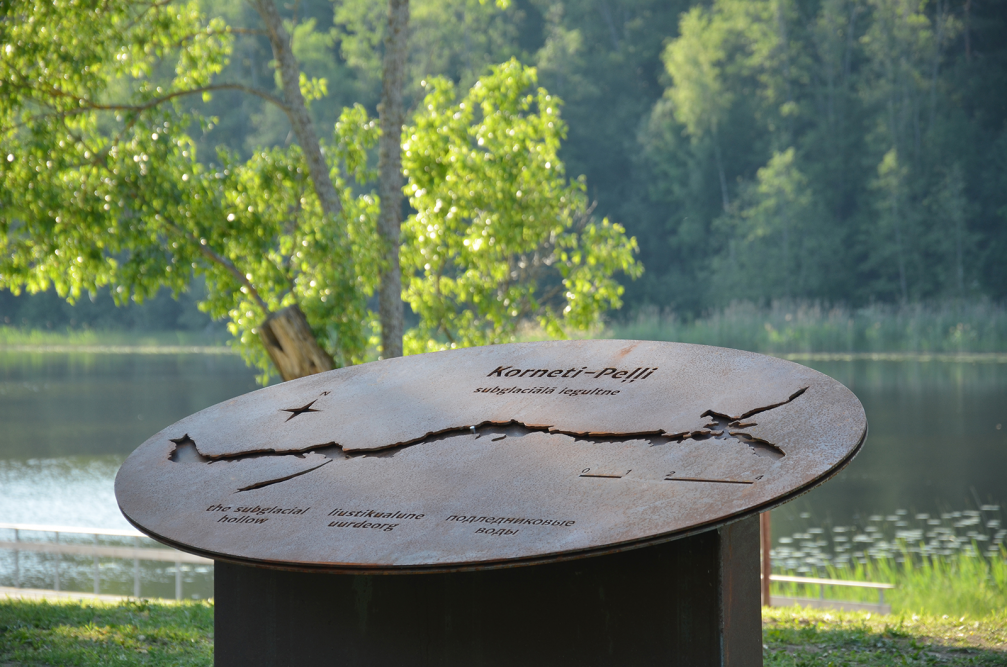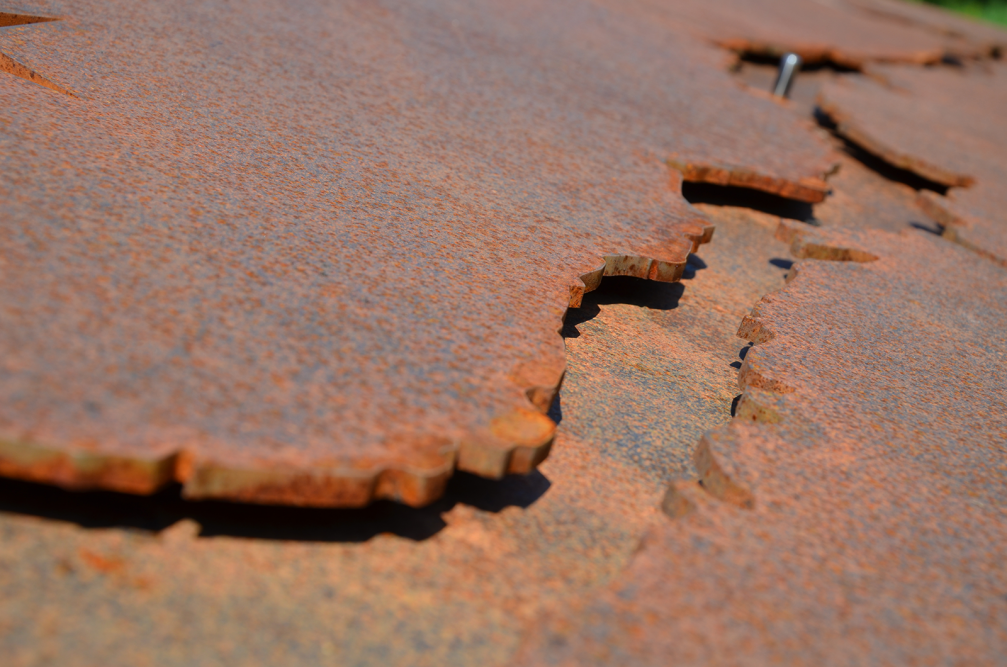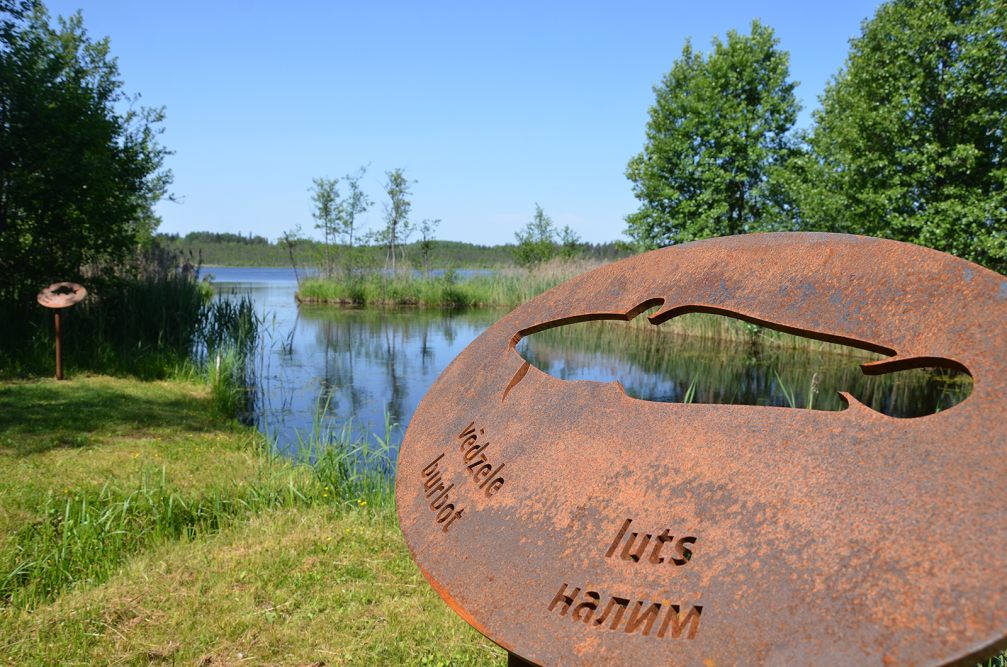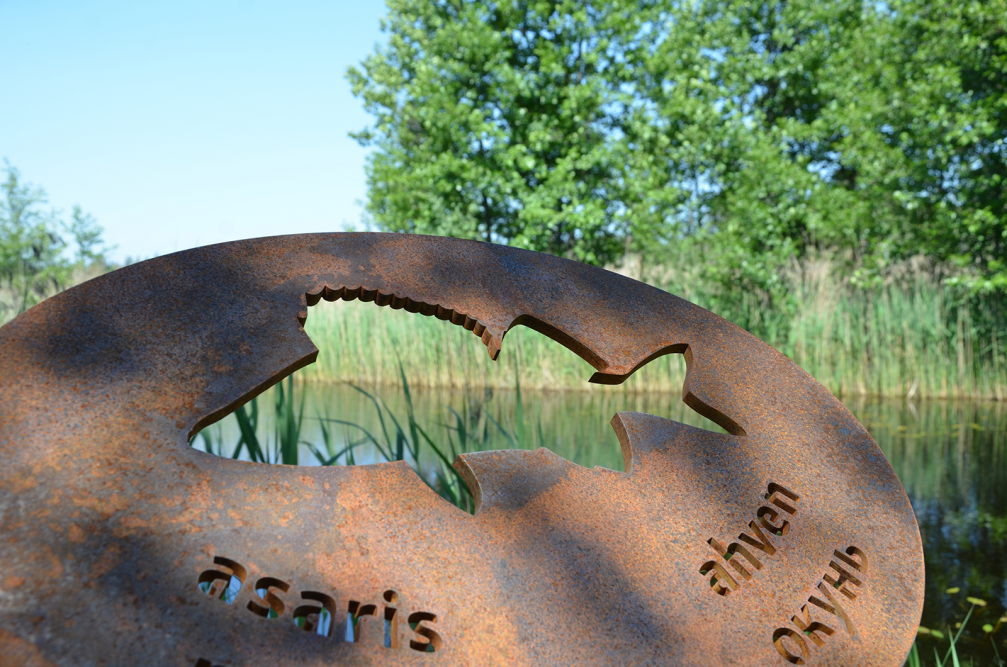 The signs are located near holiday lodges, and exploration of nature continues inside of them — prints on tabletops tell about food chains in water bodies, the footprints of birds and animals in their real size. Some of the places can only be reached on foot or by bicycle, so the Veclaicene Protected Landscape Area is a suitable destination for those who appreciate the presence of undisturbed nature and truly want to escape the urban environment. The nature lodges and outdoor objects can be found near the Vaidavas, Raipala, Ilgāja, Palpiera, and Eniķu lakes.
The project was carried out by design studio «H2E» in 2019, commissioned by the Alūksne Regional Council.