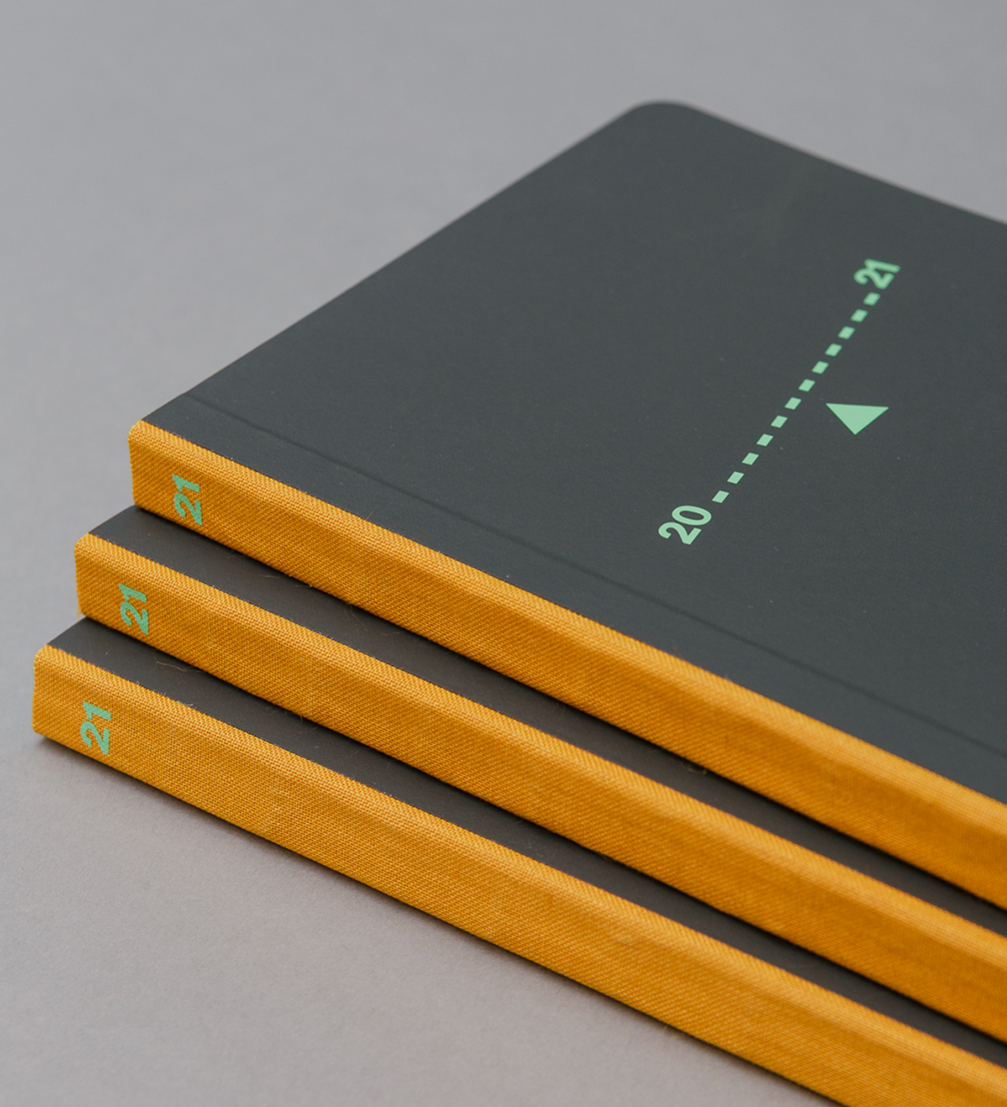 After taking a break for a year, the contemporary photography platform ISSP has once again published its annual planner featuring carefully selected works of already well-known and emerging Latvian and foreign photographers in the weekly spreads. The theme of next year's planner is Natural Phenomena.
Stories Editorial December 28, 2020
The planner for 2021, published by the contemporary photography platform ISSP, is a well-thought-out design object that makes contemporary photography enjoyable in everyday life. Since the release of the first planner in 2013, it has become popular with both local and foreign audiences. The planner's paper is ideally suited for writing, it includes yearly calendars, a world map, international holidays and pages for notes. Although the main language of the publication is English, Latvian name days are also included.
The greatest value of the ISSP planner is the works of contemporary photography, which have largely not been seen before. Unique works of art, dedicated to various natural phenomena, complement every week of the year. The theme was inspired by the summer school Natural Phenomena in Cēsis, organised in cooperation with Baltic Analog Lab in August, however, the planner includes works not only by the school's students but also by other local and foreign artists, including participants of ISSP School, ISSP International Master Class, and Riga Artists Residence. Iveta Gabaliņa, Reinis Hofmanis, Vika Eksta and Kristīne Krauze Slucka are among the best-known local photographers.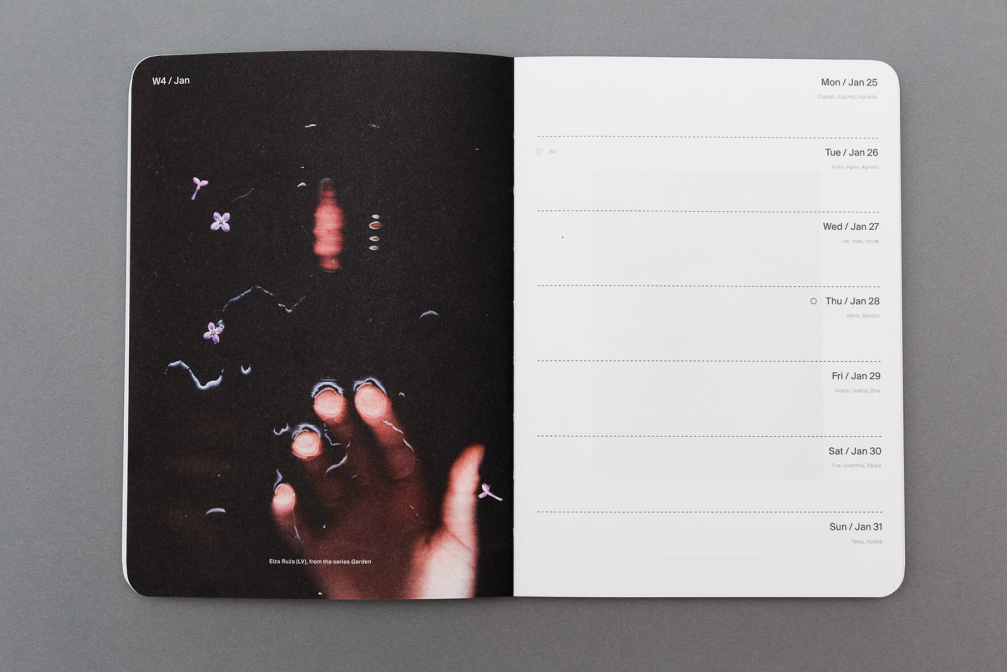 The planner is currently available in ISSP online store, in Jānis Roze online store, as well as in Riija online store and M50 online store. The planner is designed by ISSP long-term partners — rabit!! (Artis Briedis and Rūta Briede), and published in collaboration with Antalis.
ISSP has been active in the field of contemporary photography for 14 years, creating an active photography environment in Latvia, educating the new generation of Latvian photographers and championing international exchange. ISSP Gallery is the only space dedicated to contemporary photography in Latvia. Address: Marijas iela 13 k-3, Bergs Bazaar, Riga.