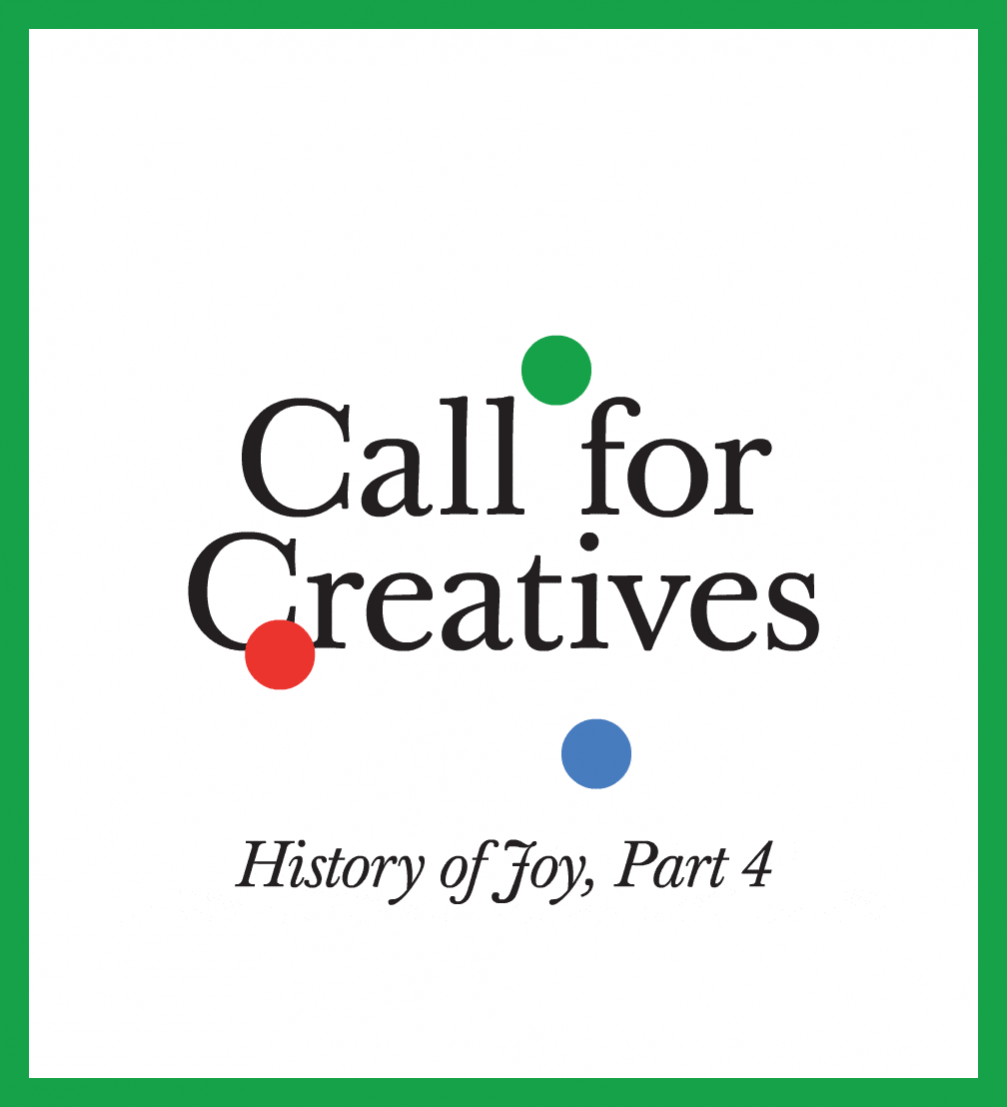 Kim? Contemporary Art Center, Tallinn Art Hall and Contemporary Art Centre, Vilnius announce an open call to select creatives for an upcoming series of events, tentatively titled History of Joy, Part 4. The curators of the project want to create a new platform where artists can share their creative pursuits, emphasising that this time allows us to discover unprecedented ways of experiencing art.
Stories Editorial February 18, 2021
The series of events created by the team of curators – Kaspars Groševs, Virginija Januškevičiūtė and Siim Preiman — aims to unite communities and provide an alternative platform for activating creative people in times of isolation and uncertainty. The title of the exhibition refers to the many turning points in the history of exhibition design, emphasising the importance of this particular time and the different ways we can interact. The aim of the curating team is to emphasise that a physical public exhibition has not always been the main format to experience art.
In the words of one of the curators, Kaspars Groševs: «The project aims to unveil a kaleidoscopic reverie of concurrent streams of thought, expression and comprehension by inviting a variety of cultural agents to share their creative manifestations and gestures in any form, either physical or internet-based. History of Joy, Part 4 is intended as a sequential space for exchange of joyous explorations, traces, undercurrents and murmurs. Resonating with the fragmented history of ephemeral, often uncharted intimate acts of bringing joy to oneself and others, the project invites creatives to engage in distribution of personal discoveries and artistic explorations.»
Visual artists, musicians, performers and writers from, based in or otherwise connected to the Baltic states are invited to propose ideas for contributions, which can take any form, either physical or virtual. All the contributions will be shared in one way or another on a common web platform. It could be publishing of a text or a visual essay, launch of a film or a soundtrack, an online streaming session that's also recorded, a special project for an internet platform of your choosing, or any other way you can imagine sharing your work with others online. Each selected artist will be supported in the execution of their project by one of the three partnering institutions. Besides a fee and production budget, this support can include facilities like spaces or technical equipment.
The deadline for submission of ideas is March 15, 2021. Applications will be evaluated by the three above-mentioned curators, who will make a decision based on the suitability of the application for the conceptual setting of the project and the ability of the organisers to ensure its implementation. The series of online presentations is scheduled to open in May 2021 and the authors of the selected projects will be contacted in April.
More information on applying can be found on the website of  Kim? Contemporary Art Center.