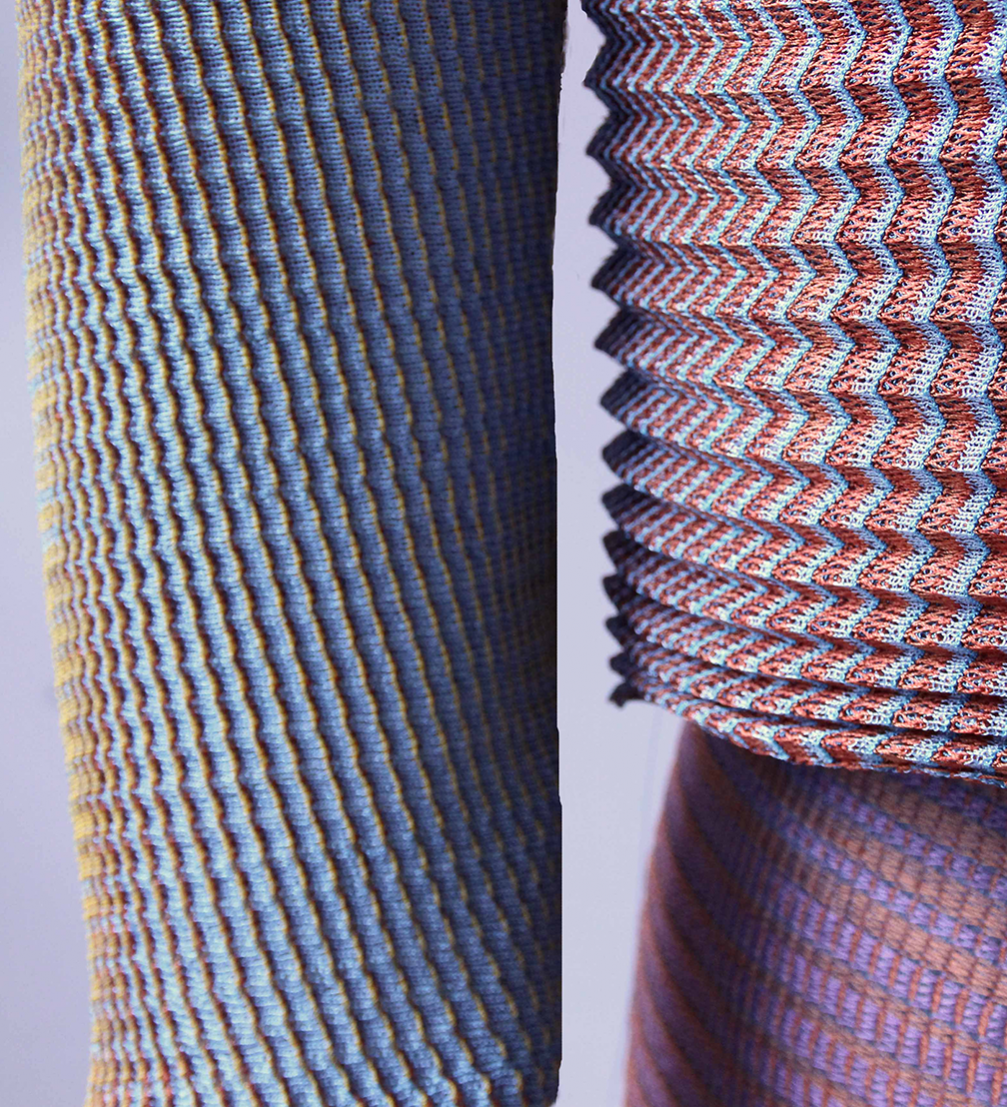 As her graduation work at Glasgow School of Art textile designer Zelma Balode has created a pleated knit that changes colour depending on the angle at which it is viewed. In 2019, her collection Colourglow won the Colour in Design Award.
Textile designer Zelma Balode also has a degree in architecture and it is within the structure, form and detail of buildings where she finds inspiration for her highly technical lenticular knitting that creates colour-changing textiles. The collection Colourglow is an attempt to recreate the light play created by the wavy glass facades of the MAS museum and Westkaai 1+2 apartment towers in Antwerp. By using polychrome yarn that is similar to embroidery thread and by experimenting with various knitting and pleating techniques, Zelma has created a fine, semi-transparent lenticular textile that changes colour depending on its angle, curvature and viewpoint.
The placement of colour in the fabric's structure is integral for these textiles as well as the contrast and interplay between different shades of tones. «The selection of a colour palette is a fluid and unpredictable process. Either by starting with mute tones and adding pops of colour to them, or doing it the other way around, a balance between understanding and experimentation is necessary,» Zelma comments. It were the collection's deep, saturated tones and their interplay that brought Zelma first place in the «Colour in Design Award», which is organised by United Kingdom's largest design graduate competition «New Designers».
Zelma has continued her education in the knit fashion design department at Herriot-Watt university that offers its students access to digital knitting machines and emphasises the importance of sustainable design. As part of her graduation collection Assemble Yourself Zelma has created modular knitwear that can be transformed into various silhouettes.