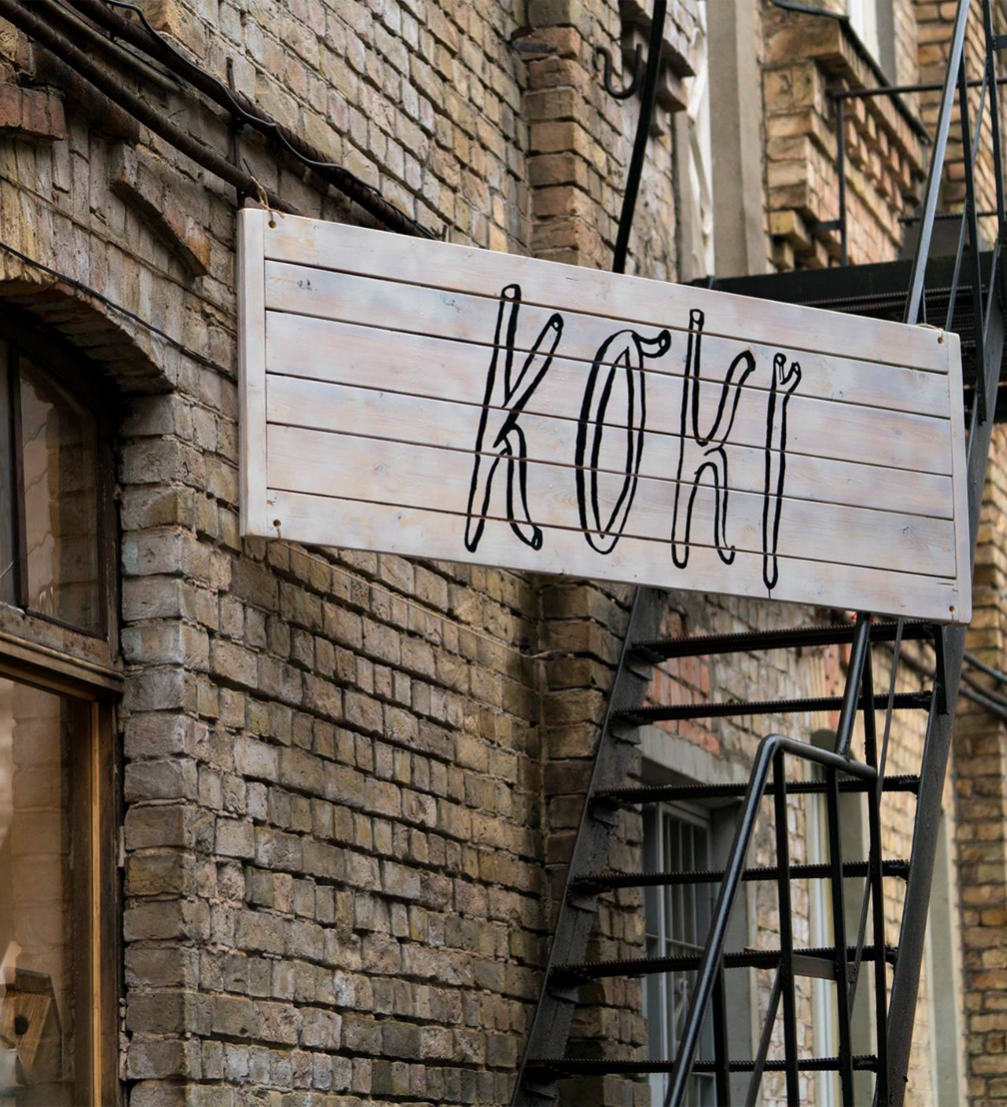 Already for more than three years, Rigans can access a carpentry workshop located in the centre of the city — Matīsa iela 8, where nearly any woodworking idea can be carried out among fellow enthusiasts and with the help of professional tools.
The carpentry workshop Koki is a creation of Guna Rubule, Mikus Meirāns and Miķelis Urtāns. «You can saw at a straight line, drill at an angle, sand your table without covering your apartment in dust, or just express your creativity,» the owners of the workshop describe their initiative. Apartment dwellers who don't have their own barns, garages, and saws create demand for tools and spaces where to restore an old wooden chair or to build a kitchen shelf that can't be bought at «Ikea». But the main driver of the workshop «Koki» is people's desire to create something themselves, with their own hands, in direct contact with the material and the result of their work. «This is a project for tired city-dwellers who have lost touch with their day jobs. Typical contemporary workers often don't see the fruits of their labour, nor are they appreciated. That's why people are so crazy about mushroom picking and gardening,» says Mikus, one of the project's initiators.
For the first years, «Koki» organised masterclasses to introduce visitors to the possibilities of the workshop and to teach them to make, for example, a wooden bed or a table. But now that the workshop has regular visitors and a community of woodworking enthusiasts has developed, work on carpentry projects is done individually. The project's organisers have realised that while working independently and learning from their own mistakes, visitors gain more than if they followed a masterclass plan. Such a model also moves away from woodworking as entertainment and attracts true enthusiasts with their own initiatives. However, the carpenters at «Koki» can always receive assistance from either the organisers or from within the community. «There is no hand-holding, but we do give advice,» says Mikus.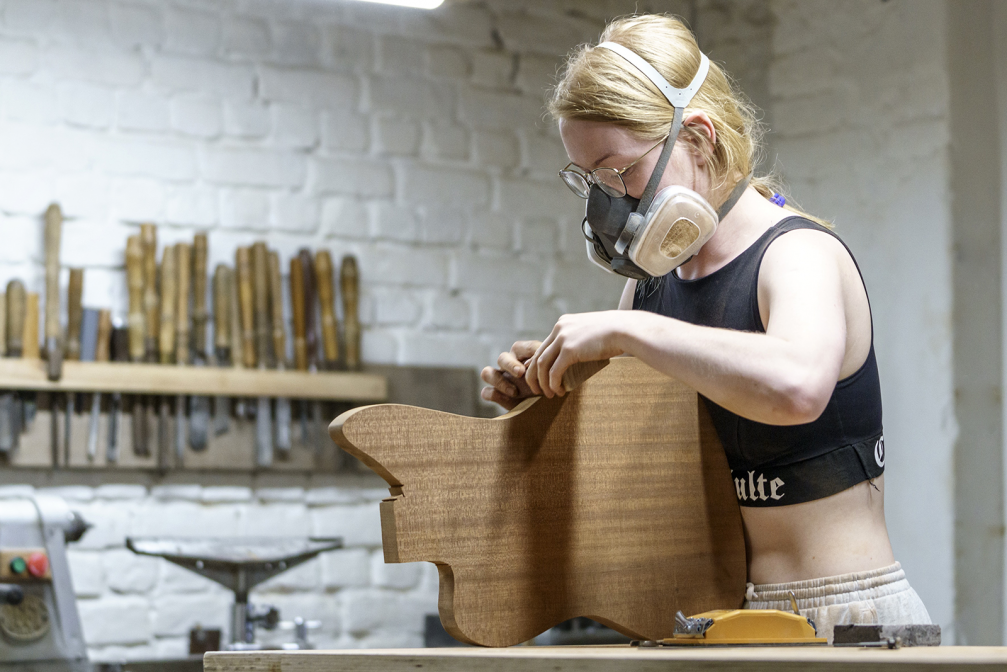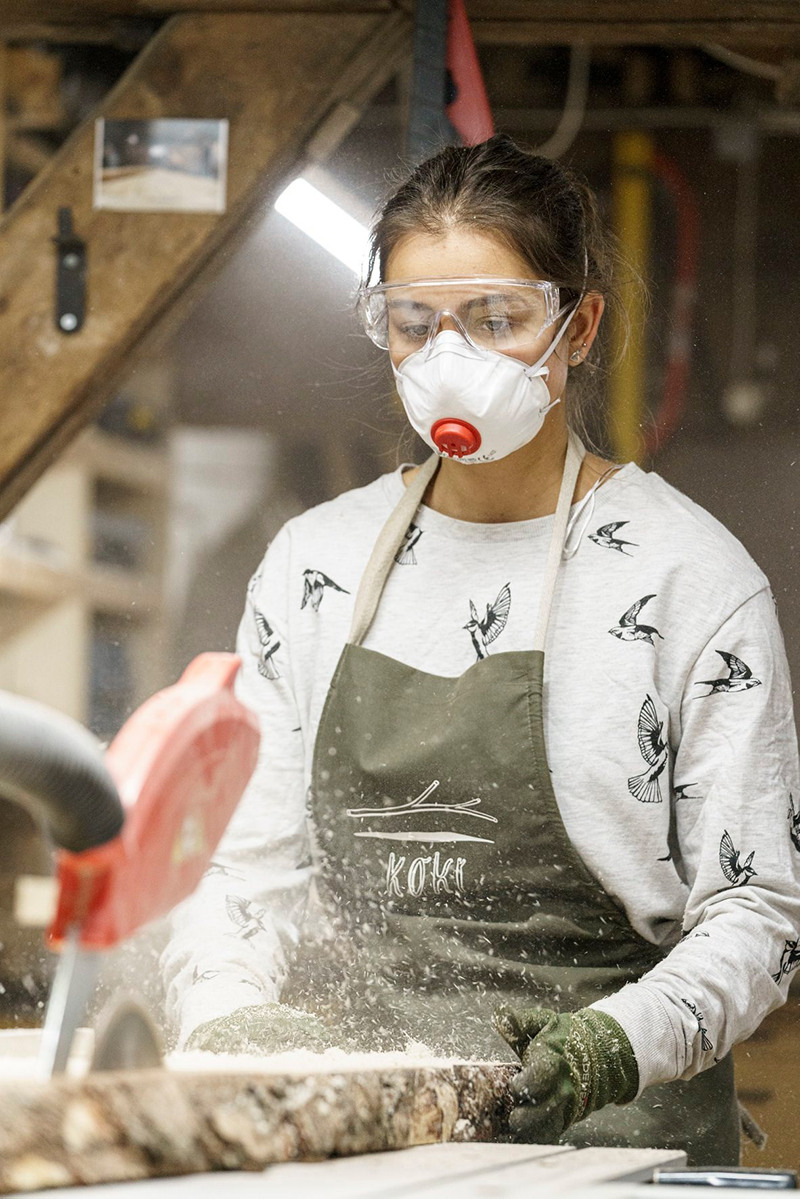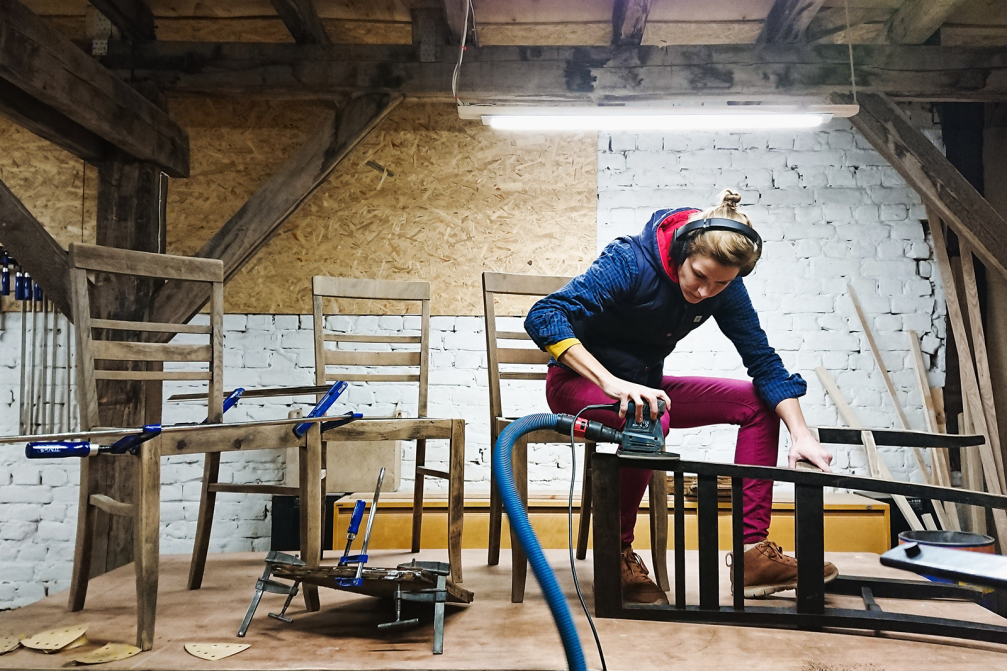 A wide variety of ideas are being realised at «Koki» — the carpenters make yacht parts, boats, cinema decorations, guitar and mandolin bodies, saw raw materials, restore chairs found on the streets and, of course, make furniture. The workshop offers daily, weekly and monthly subscriptions and reminds that during the pandemic work is organised according to a schedule in order to ensure social distancing. You can keep an eye on the workshop's latest projects and other news on their Facebook page.