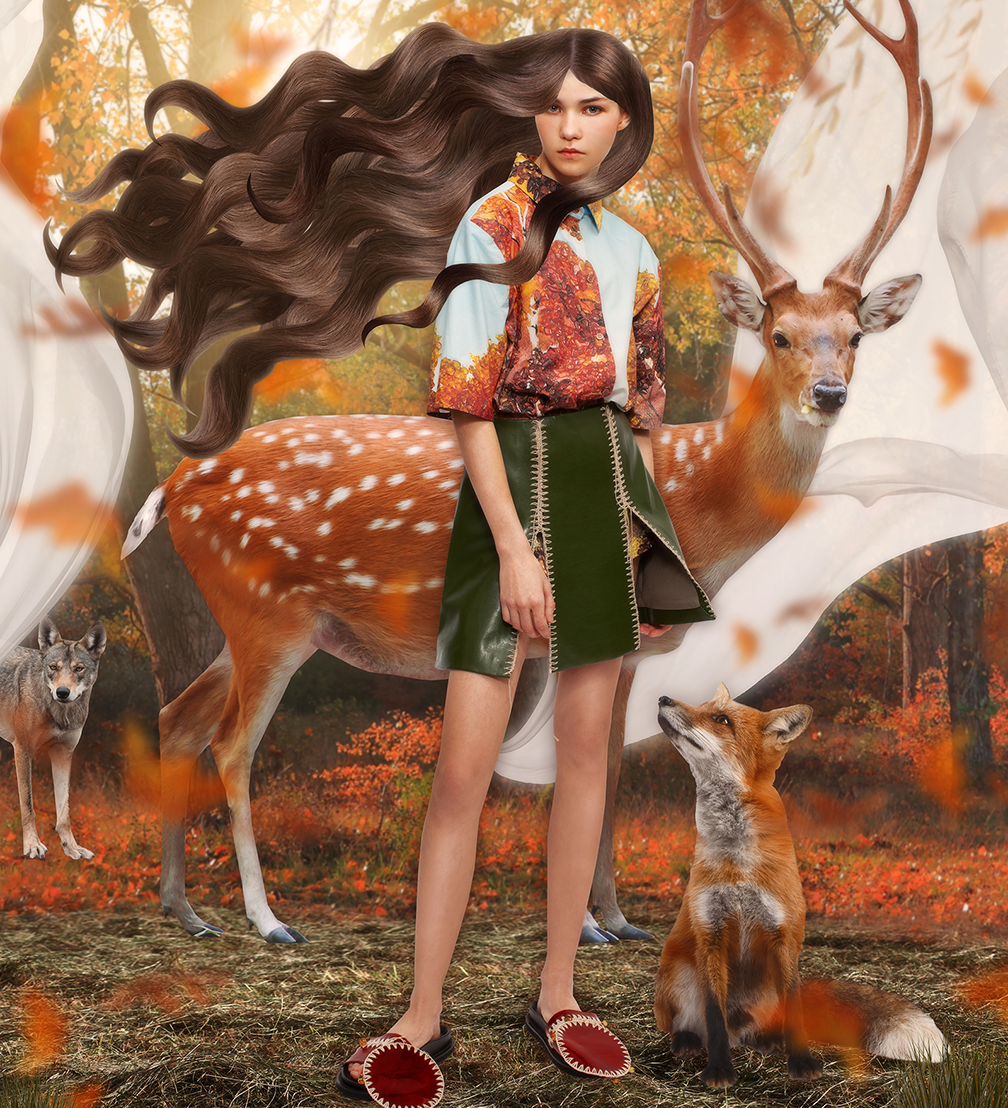 The slow pace of life during the pandemic inspired Sabīne Skarule to create a clothing collection that explores our relationship with doing nothing and the longing that accompanies it. By experimenting with new materials and handicrafts, Daythief becomes a continuation of the story of killing time started by the designer's previous collection.
At the end of 2019, fashion designer Sabīne Skarule won the international competition H&M Design Award with the collection +371, in which, using traditional handicraft techniques and elements from Latvian folk costumes, the designer created a nostalgic yet contemporary visual language. Since then, Sabīne has created her own brand Skarule and continued testing various materials and handicrafts.
Curator Zane Onckule describes the new collection Daythief: ««Have a productive summer/winter/week/weekend,» they always say. But what about the joy of doing nothing — daydreaming, or day-thieving? What about slowing down, I mean, really slowing down? Our resistance to pause and reflect is like a bad love affair. Boredom is a luxury only the old-world aristocrats and underprivileged city dwellers can afford. Who else?»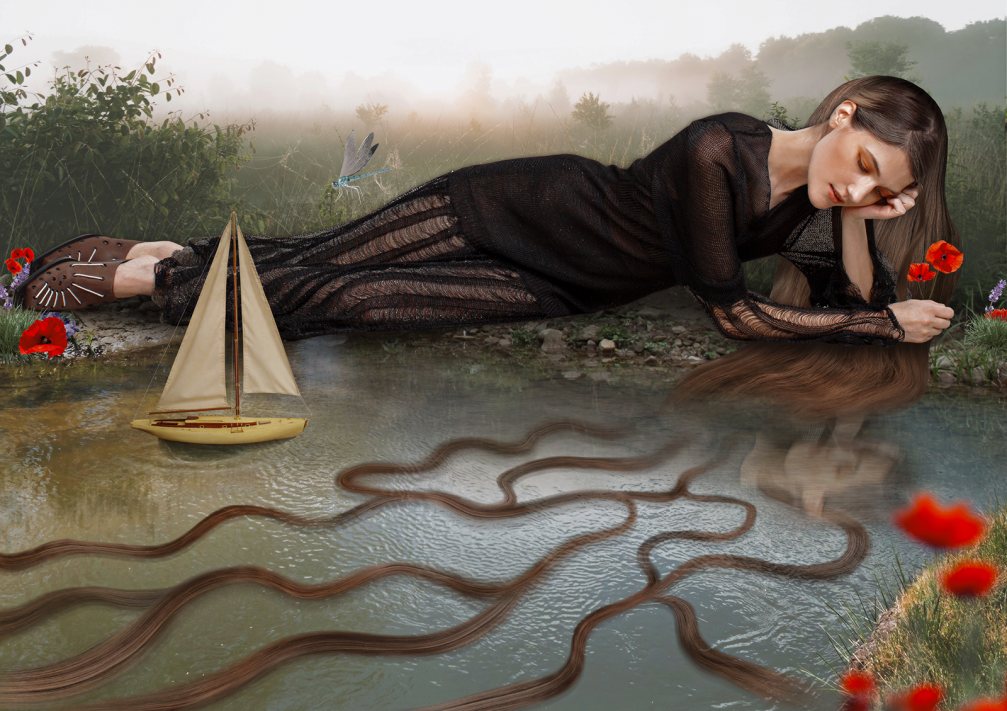 One of the characters who inspired the idea of the collection's idleness is the main character of Herman Melville's short story, Bartleby: ««I would prefer not to,» says the protagonist Bartleby, once a dutiful and productive employee but recently taken on the habit of responding to his boss's requests with «I would prefer not to». He does less and less work. The employer's attempts to reason with Bartleby prove to be pointless. One day, the employer arrives at the office to discover that Bartleby has moved himself in.»
Zane Onckule characterises Sabīne as a young romantic: «She contemplates how the ongoing safety measures and along with them, the ever-present longing and boredom, shape our actions and behaviour, turning them into power structures in their own right. How may doing nothing be more fruitful than doing something? How do I wait better, productively, yet calmly?»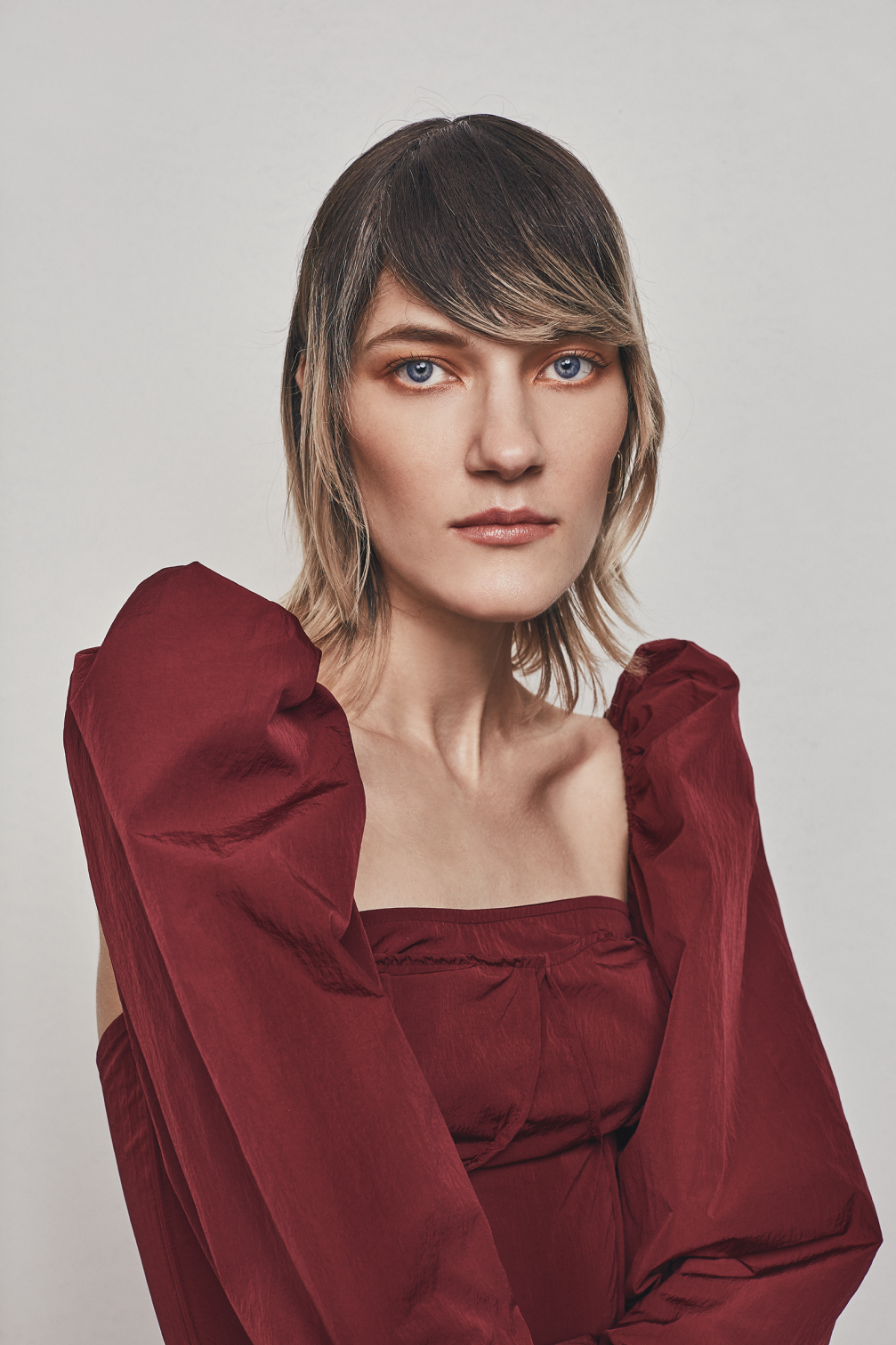 The clothing collection was created in Latvia, carefully researching the offer of local producers and craftsmen, as well as experimenting with new materials and their combinations. Materials such as cactus leather from Mexico, Ecoblue fabrics made from recycled plastic bottles, Latvian yarns that are treated without chemicals, as well as the highest quality Japanese organic wool and cotton have been all used in the collection. Most of the materials are organically produced, tested and certified. Many of the garments are handmade and available in limited quantities.
During the creation of the collection, Sabīne has also formed new collaborations. For example, the shoes were designed together with Kristofers Reidzāns but the campaign images were created by fashion and art photographer Renée Paule. A video made together with the artist Olga Fedorova is going to be published soon, and the brand's online store is due to open in May.