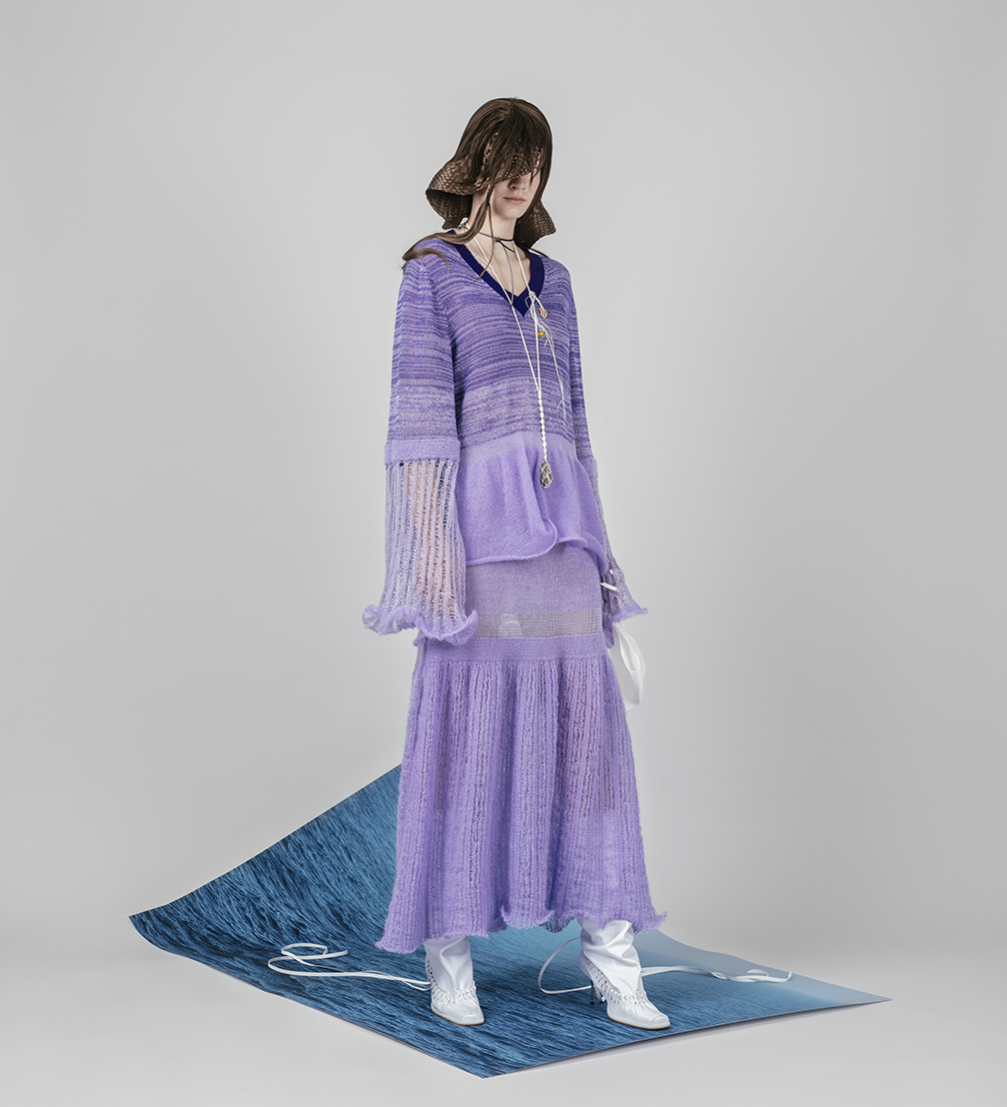 Sabīne Skarule's collection +371. Photo by Reinis Hofmanis
Last week, Latvian fashion designer Sabīne Skarule was chosen as the winner of the H&M Design Award, earning a prize of 50,000 euros as well as the attention of global fashion media. The H&M Design Award is one of the world's most prestigious awards in the fashion industry, supporting young designers in their early careers.
Sabīne Skarule completed her Master's degree in Fashion at the Royal Academy of Fine Arts in Antwerp this summer, and is currently working on launching her own label. Winning the H&M Design Award will provide significant support for her aspirations. «This prize opens the door, and gives me the freedom to fulfil my dreams,» says the young designer.
Her award-winning collection +371 is very personal — in it, the designer's childhood memories are interwoven with traditional handicraft techniques and elements of Latvian folk costumes. For her graduation collection, Sabīne has built a visual language of moods, patterns, colours, knots and stitches that are intuitively Latvian. Out of these, loose-fitting, nostalgic yet modern garments are constructed featuring a large variety of knits, crochet and braiding. Equally carefully crafted accessories and footwear complement the clothes. The collection tells about the relationship between the designer and the craftswoman, the designer and the wearer, the wearer and its «audience». The international phone code in the name of the collection also suggests Sabīne's own relationship with Latvia during her long-term study and work abroad.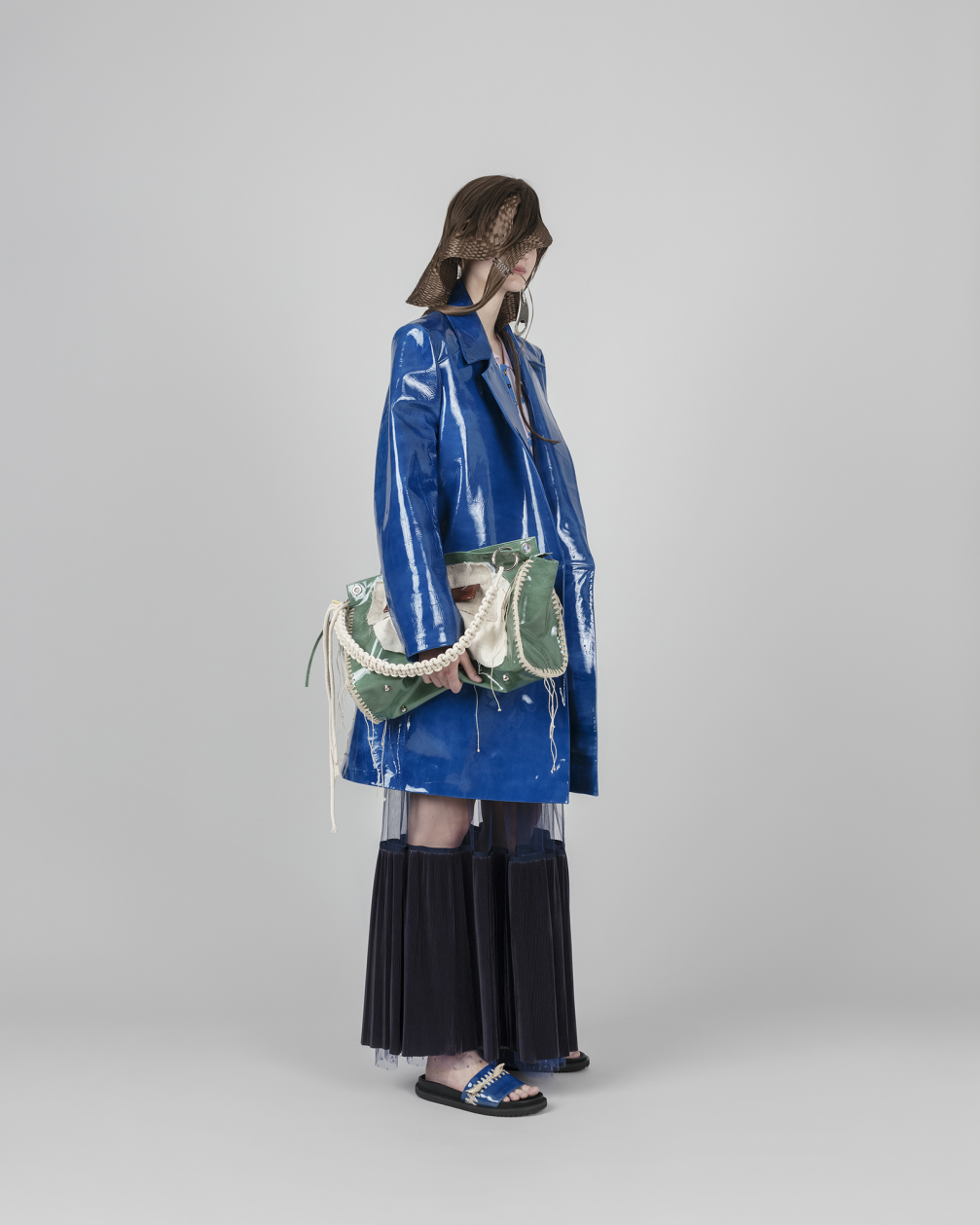 This year's jury featured Priya Ahluwalia, who won the H&M Design Award 2019, the photographer Felix Dol Maillot, the fashion director of «Glamour» Germany, Véronique Tristam, London-based fresh fashion talent supporter Harry Fisher, as well as H&M's creative advisors Ann-Sofie Johansson and Margareta van den Bosch.
The H&M Design Award was established in 2012, with a passion to celebrate and support young talent from around the world. Since then, over 4000 graduates have applied, with 160 finalists taking part over the years. The competition is open to BA and MA graduates from 42 selected design schools in 17 countries.
The main prize has so far most often been taken by graduates of British fashion design schools. This is the second time a graduate of the Royal Academy of Arts Antwerp has been awarded. Previous winners include Richard Quinn, whose design was recently chosen by rapper Cardi B to attend Paris Fashion Week. Other H&M Design Award winners too have successfully started their own brands or are working at world-renowned fashion houses.