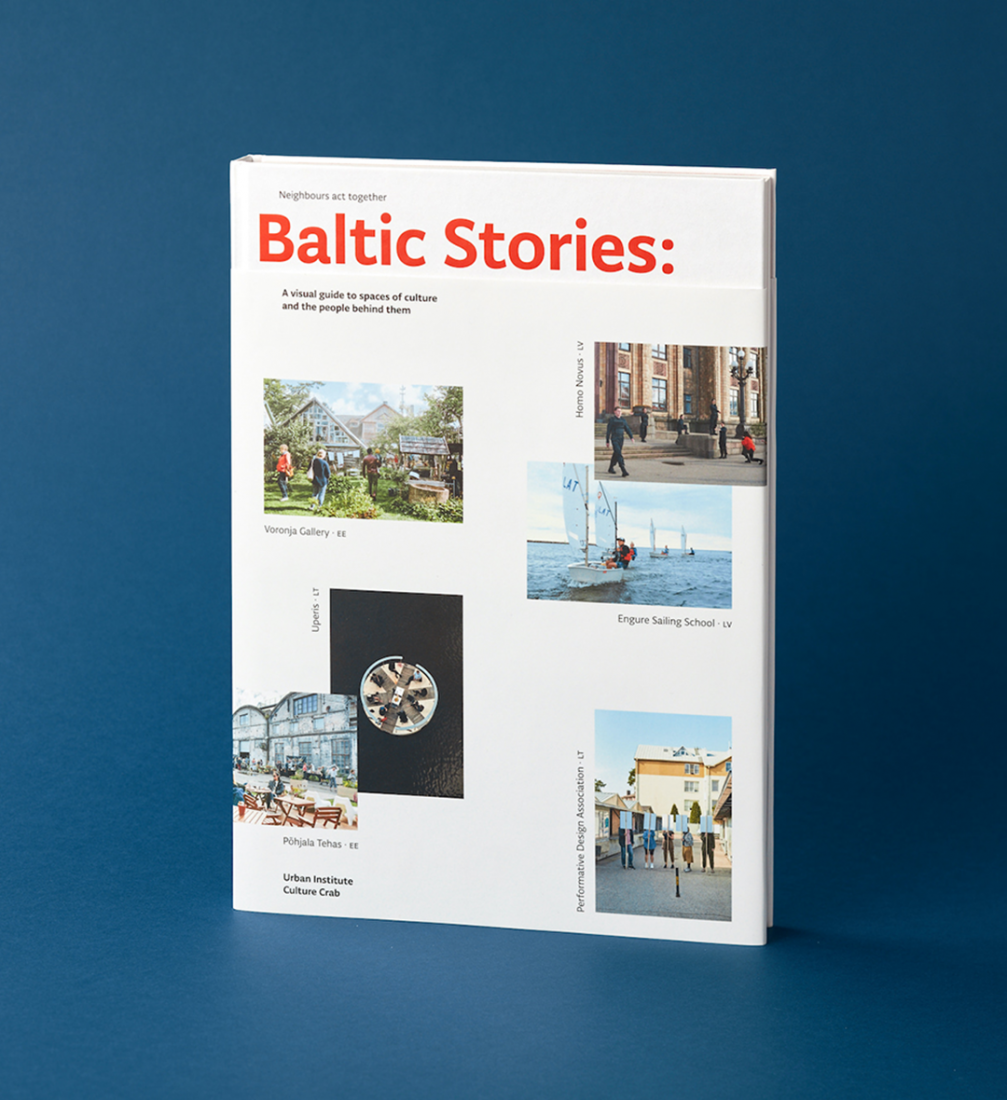 The visual guide «Baltic Stories» contains inspiring stories about thirty cultural sites and events in Estonia, Latvia and Lithuania. The stories included in the book are complemented by original works by renowned Baltic photographers.
Taking the reader on an exploratory journey through the capitals of the Baltic States and places less known, the stories included in the book Baltic Stories offer an insight into diverse and unusual cultural initiatives. These include a street art festival in Tartu, a theatre festival in Riga and a friend-initiated radio station in Vilnius, as well as green urban vegetable gardens, innovative museums, unusual contemporary art spaces and a declining but still relevant heritage of Soviet architecture.
«Baltic Stories» is intended for independent cultural tourists, local policy makers and anyone interested in effective and meaningful localisation practices today. Stories and photographs reveal cultural and community diversity, as well as their wide-ranging impact on local development processes, highlighting the importance of participation and collaboration. At the same time, the book asks the question — what is common and what is different in today's Baltic region?
The authors of the book are young researchers Anete Ušča and Liāna Ivete Beņķe. Baltic Stories was created in cooperation with Lithuanian and Estonian urban planning, community development and art experts. The book is designed by Alexey Murashko, while the authors of the photo stories are six new generation photographers from the Baltic States, including Andrejs Strokins and Kristīne Madjare from Latvia. The guide is in English and it is published by Urban Institute and Culture Crab.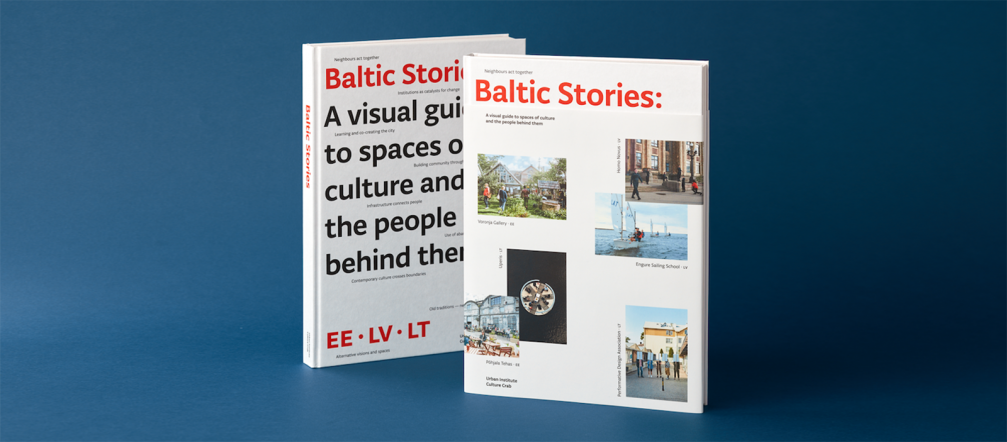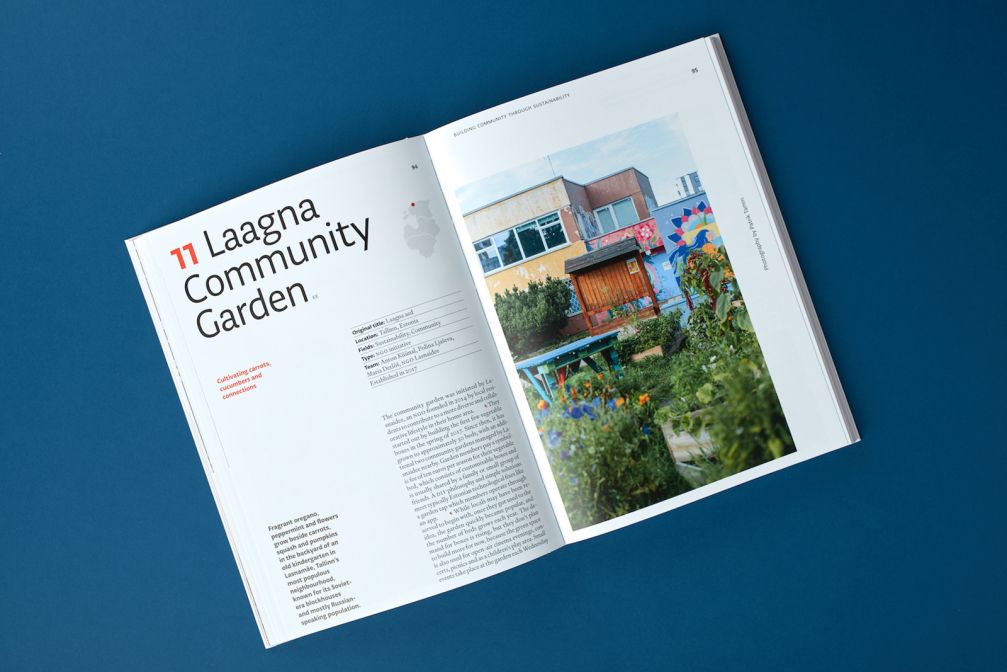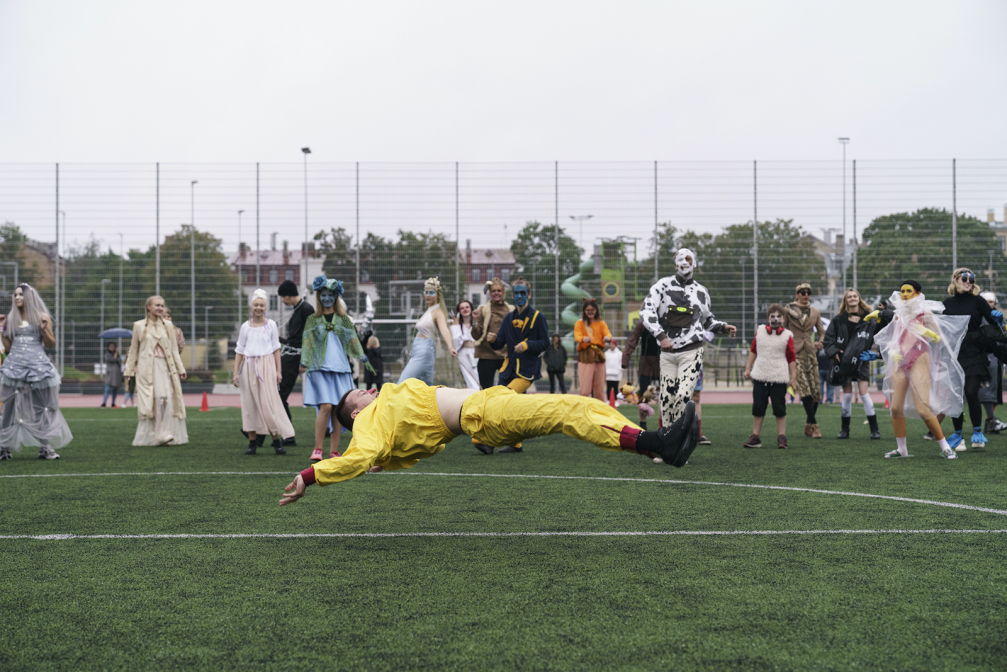 «Today, both in the field of culture and in policy-making more and more attention is paid to the active involvement and participation of various members of society. This is important because it allows us to get to know and take into account the diverse views of the environment in which we live. In order to create places where people feel a sense of belonging and a desire to care for them, decision-makers need to be able to delve into the values and meanings that people attach to their homes. These stories offer concrete, practice-based examples that show the impact of cultural initiatives, challenges and opportunities for successful cooperation,» co-author Anete Ušča explains the idea of the book.
On July 2 at 12.00–20.00, everyone is invited to join the international book opening — a live broadcast from Palanga Street Radio in the Vilnius café Raštine, which will also take place at the bar Nurme in Riga, EKKM cafe in Tallinn and Third Space Gallery in Helsinki. More information about the guide and a list of places where the book can be purchased can be found on the Baltic Stories website.