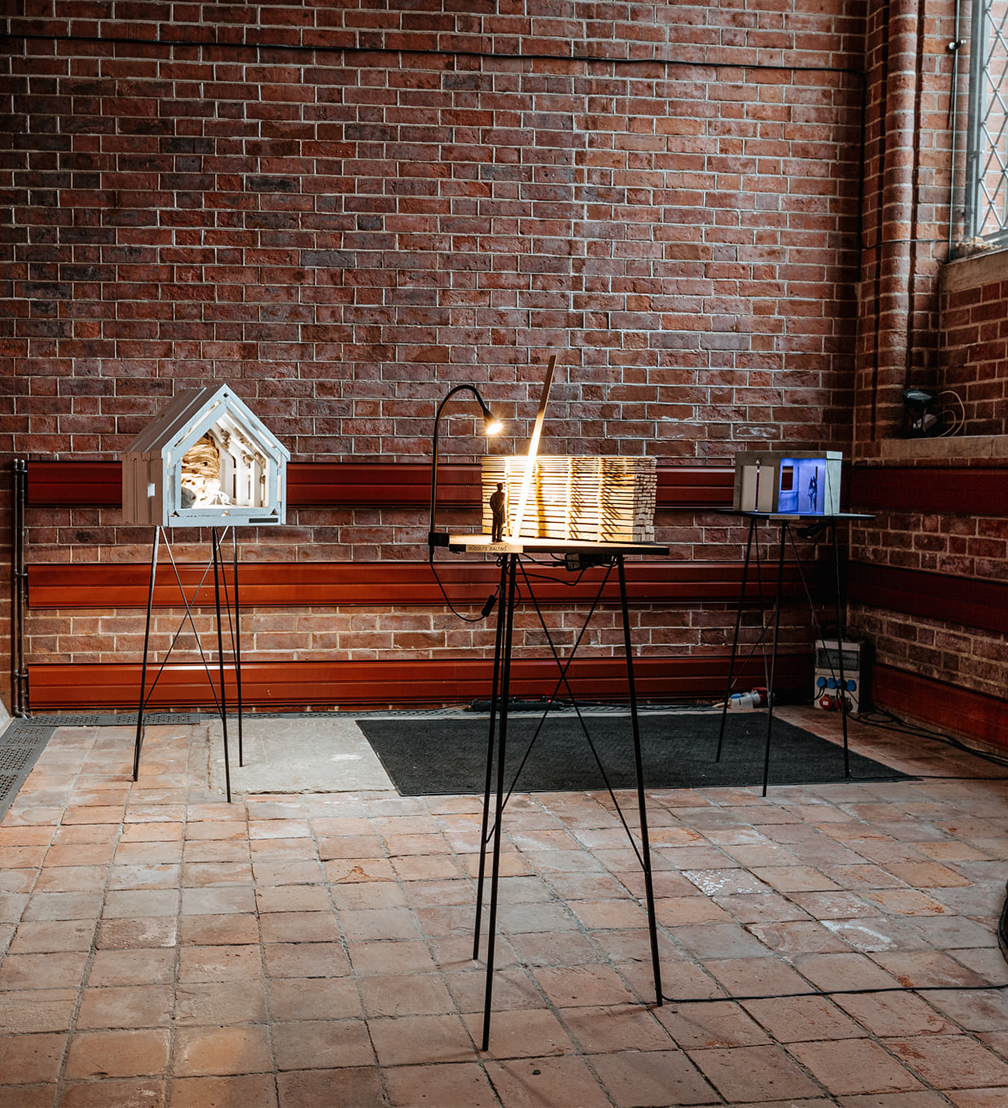 An exhibition entitled «House of my Spirit» («Mana gara nams») designed by architects and scenographers is showcased until August 31. Using a architectural models as a medium, the authors play with the notion of space and discard all restrictions imposed by a physical body.
«Here we focus on something, whose existence is questionable — the spirit. That's why the defining questions of the «house» are unusual — emotion, mind, faith, existence. The environment in which we spend our time has an impact on our thinking, therefore it is necessary to promote not only the technical but also the mental aspects needed to create an appropriate space for life," explains the exhibition curator Patrīcija Baltiņa.
The models of four architects and two scenographers try to capture the home of their spirit in a physical space on a scale of 1:10. Freedom from physical and constructive laws allows them to study more unconventional aspects that define the materiality, nature and size of the space. «The model is used as a medium for generating speculative ideas, rather than representing a complete vision,» comments Artūrs Tols, one of the authors of the exhibition.
The exhibition features works by young architects and scenographers Rūdolfs Baltiņš, Kārlis Jaunromāns, Kristina Rezvohh, Pauls Rietums, Edgars Rožkalns and Artūrs Tols, the curator of the exhibition is Patrīcija Baltiņa. «House of my Spirit» was displayed in Riga Dome Cathedral last winter, but due to the constraints introduced by the pandemic, the works can now be re-examined at the Kalnciema Quarter Gallery, Kalnciema street 35 every day, except on Sundays. The exhibition has been supported the State Culture Capital Fund.