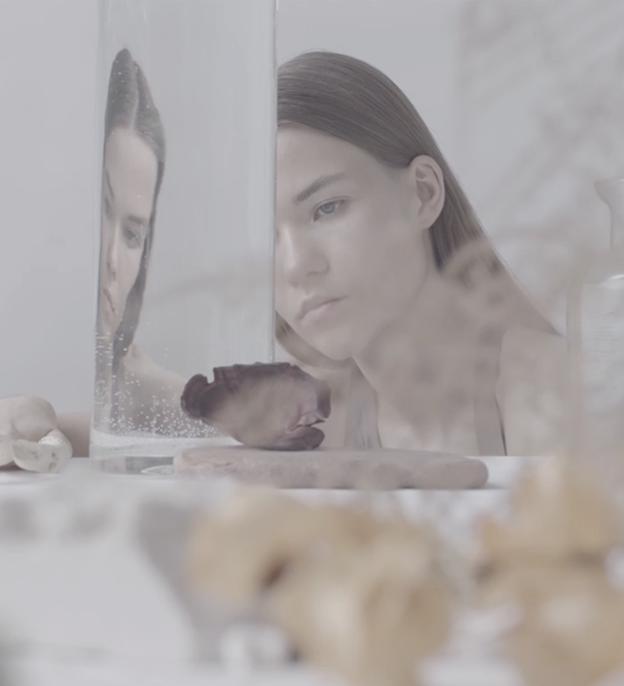 Image from the second clip of the trilogy To Ego by Off Me On
The experimental music project Off Me On, created by Diana Payton from Riga, has launched its first video. Closer is one of ten singles from the artist's debut album Mute, which was released this spring, and is the first part of a short film trilogy, which will be presented to viewers during the next three weeks.
Although Diana Payton has been working in the field of electronic music and performance for more than ten years, 2021 was significant for her, as the artist's debut album Mute was released. Diana herself is both the author and performer of all ten songs. She compares the album to «a poetic paraphrase stemming from a deeply personal vortex.» The artist says that this work is about the ability to navigate the twists and turns of life and give in to the moment.
The album was recorded and produced together with the renowned Canadian musician, jazz saxophonist Seamus Blake and Latvian sound director Toms Lisments. Mute premiered this spring on the Internet audio gallery Unexpected Sources of the interdisciplinary contemporary culture platform Tīrkultūra and later in a special episode dedicated to Latvia on the global platform NTS Radio.
Diana says that with the creation of the project Off Me On, in which music, performance and visual arts are closely intertwined, the experience gained over time has allowed her to accumulate many and varied ideas in free and creative expressions. The artist has not only composed the music, but is also the author of the visual identity and direction of the short film trilogy. The series of three videos reveals a unified message, illustrating the story of the never-ending quest for self-discovery and understanding of the physical and spiritual worlds around. The first clip of the trilogy for the composition Closer is an introduction to the story. In the coming weeks, it will be followed by the video To Ego and the conclusion of the series with a video clip for the song Flowers Dead.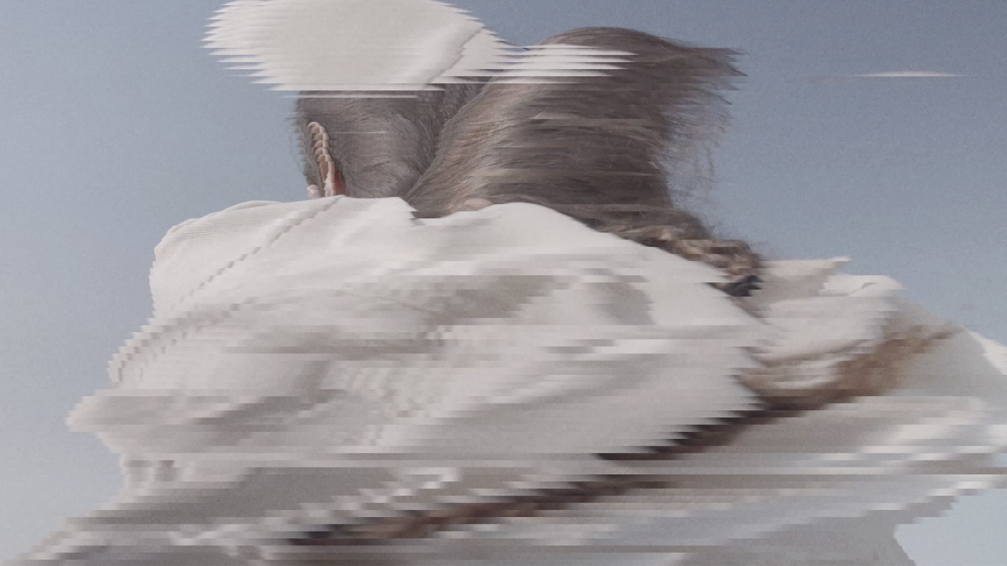 The videos were made in collaboration with cameramen Ritvars Bluks and Matīss Spailis, director Elizabete Sadauska, make-up artist Aneta Sidlovska, motion graphics designer Edgars Kalniņš and other Latvian artists.
The album Mute is available on the Off Me On Spotify profile. You can follow the project on the musician's Instagram page.