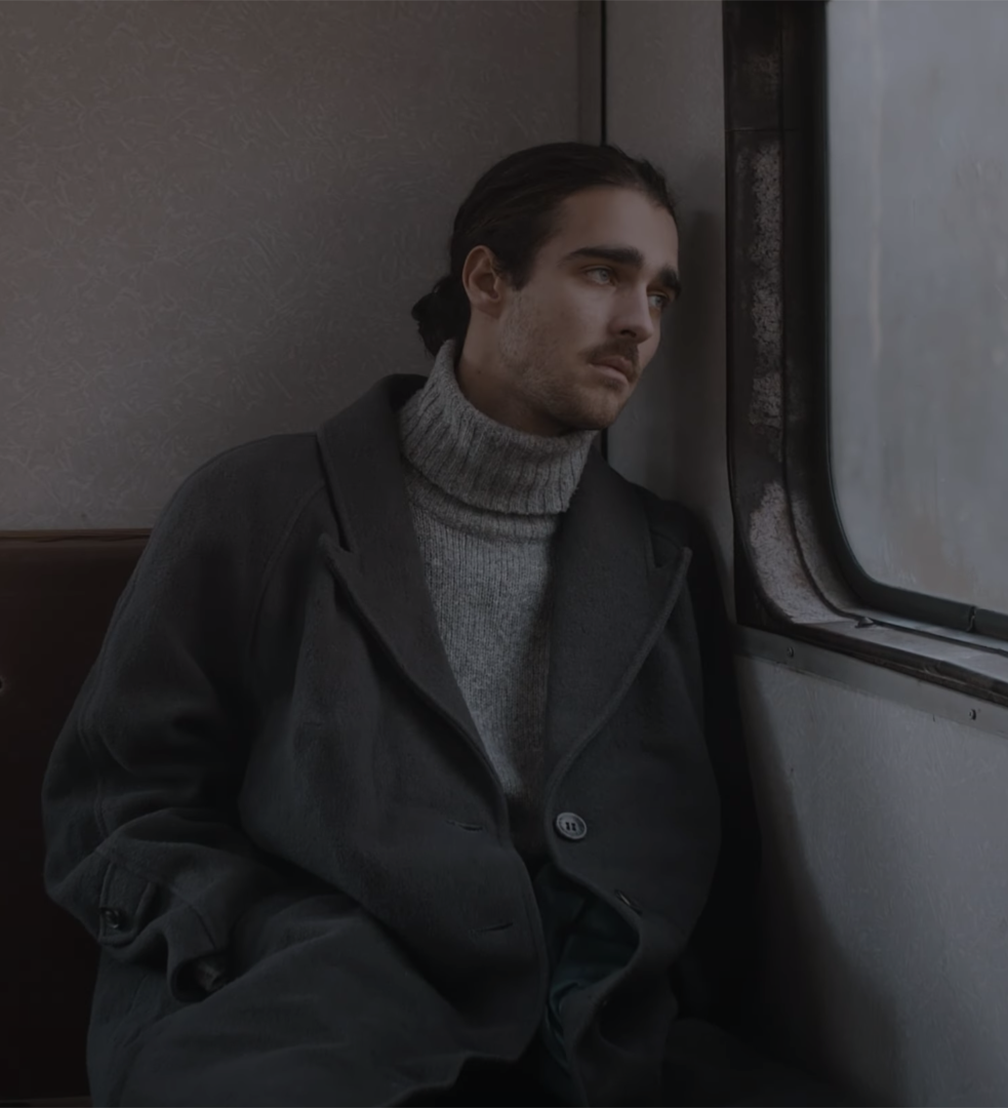 Photo from The Coco'nuts video Getting Dark
The band The Coco'nuts has published a song and music video Getting Dark, which features contemporary dance that reflects the different feelings that afflict people in the darkest parts of their minds. Getting Dark is the third single from The Coco'nuts' upcoming studio album Forward Back, which will be released in the spring of 2022.
«We never know what's going on in the other person's head. Someone may look calm and happy, but a storm may be raging in his mind at that time,» says Paula Pētersone, the director of the video. «As we accumulate emotions and experiences, many of us suffer from anxiety and panic attacks. We try to ignore the negative, stifle it, and continue to live as usual. However, the more we avoid the bad and imagine that everything is fine, the worse it becomes. Until at some point we burn out or break and everything that has been hidden for so long comes out. It was this explosive fracture that we tried to show in the video.»
In the video, the main role is played by the dancer and movement artist Marģers Vanags, who had to face various challenges during the making of the clip — he was immersed underwater and buried in peat fields, and had to stand on his head in a moving train. The video was made by a creative team that included video artist and cameraman Daniels Veiss, director Paula Pētersone and producer Anna Pētersone. The song was mixed by Toms Lisments.
The song was made in two stages — the work on Getting Dark started already in 2014, but it was only recently completed. «It has happened so often that I write a text, and it only finds its place after some time. This song is about chaos in the emotional world, about the desire to fit into society. It is worth remembering that we are not alone in these feelings. Above all, the story is about humanity, the desire to seek solutions and accept oneself,» says the group's vocalist Marija. It is interesting that many of the samples heard in Getting Dark came not from musical instruments, but from the house of the band's drummer Arthur's grandmother. One can hear the sounds of falling apples, firewood, screw-filled cans and barrels in the greenhouse.
You can follow the band's news on The Coco'nuts social network accounts on Facebook and Instagram.