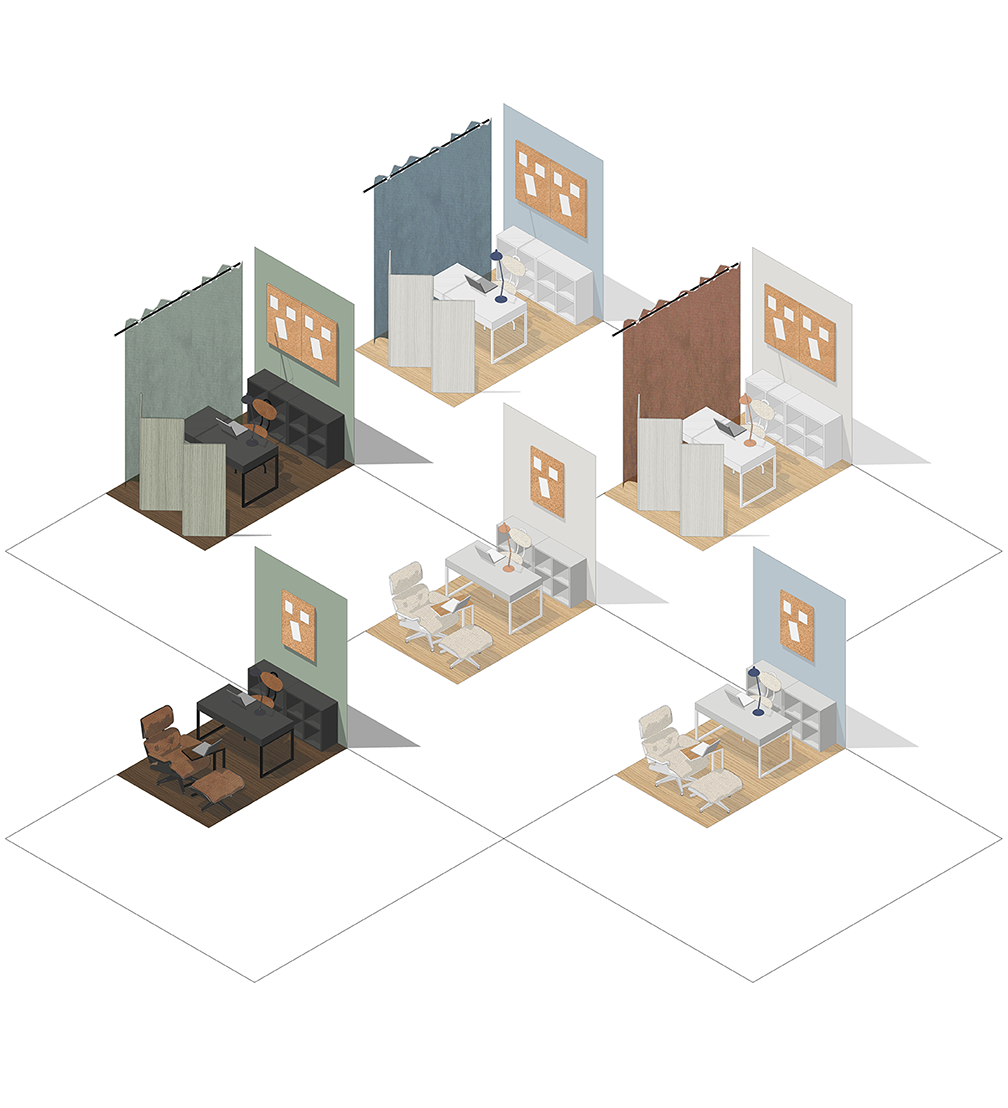 Image by Brigita Bula architects
Remote work has revealed both unexpected gains and new challenges — it allows to save time and resources, but the companies must step up their efforts to foster a sense of belonging and creativity. Staying productive requires a suitable environment, but not everyone knows how to set up a comfortable place for work. That's why the technology company Accenture, together with architect Brigita Bula, developed a manual for its employees, compiling recommendations and examples of various home offices.
For more than a year and a half, about 95% of Accenture employees in the Baltics have been working from home. Shortly after the start of the pandemic, the company conducted a first survey to find out what employees thought about the new circumstances. It found that 46% of the respondents have objective problems with furnishing, adjustment, and technological provision for a work-from-home environment. Therefore, solutions were sought to provide support to employees. Inga Zvaigzne, Accenture's head of work environment and real estate in the Baltics, says: «After reading the employee survey data, we saw that a large number of employees have limited space in their homes or have to work in an atypical place, such as a hallway, bedroom, etc.» Wanting to make the implementation of the changes as effective and enjoyable as possible, the company turned to architect Brigita Bula, who has been designing Accenture offices for many years.
Home office — from a niche in the hallway to a dedicated room
In co-operation, a handbook was developed with recommendations on how to set up a home office in a practical and tasteful way according to one's abilities and wishes. The manual looks at dwellings of different sizes, in which potential spaces for one, two, four or six square meter home office are marked. Brigita Bula notes that when creating the material, it was important for the users of the handbook to discover the diversity of workplaces and to invite everyone to think about what would be the most suitable arrangement for them. The developed examples include compact home offices with a folding table and informal solutions with a lounge chair, as well as larger areas suitable for several employees. The guide also contains recommendations for choosing furniture and accessories and separating the office area, as well as examples of home office styles.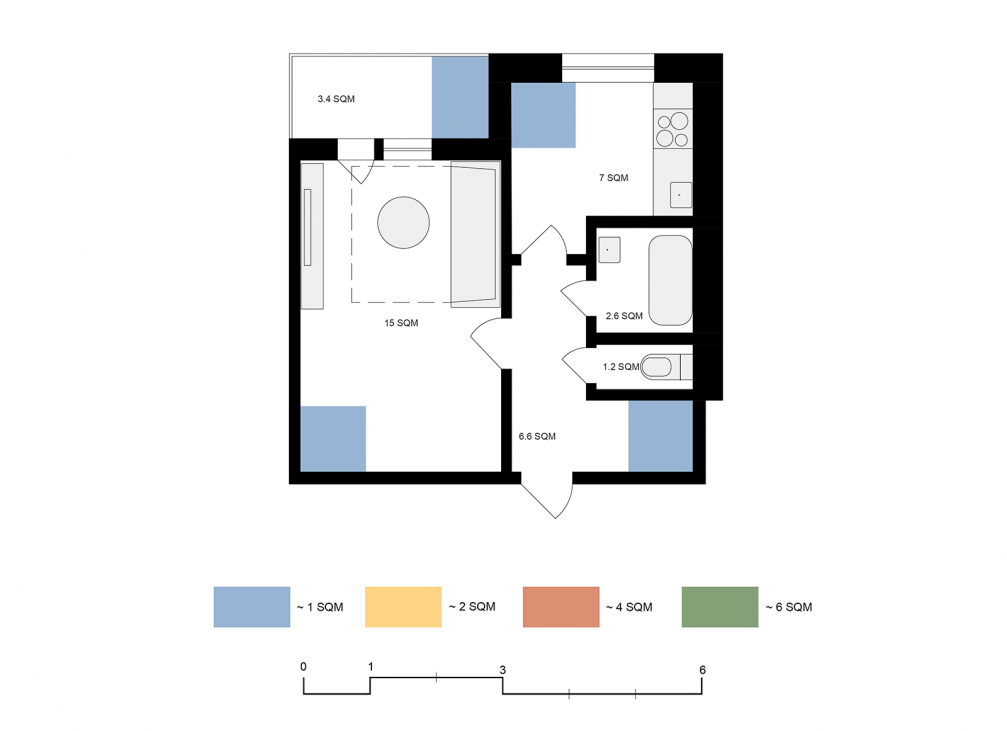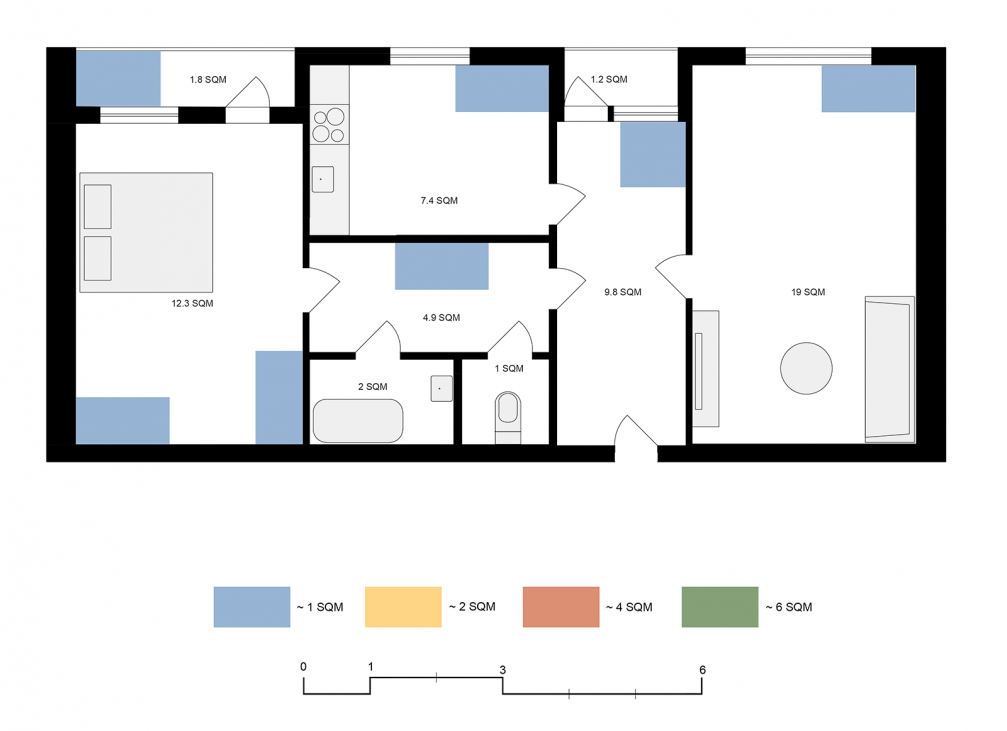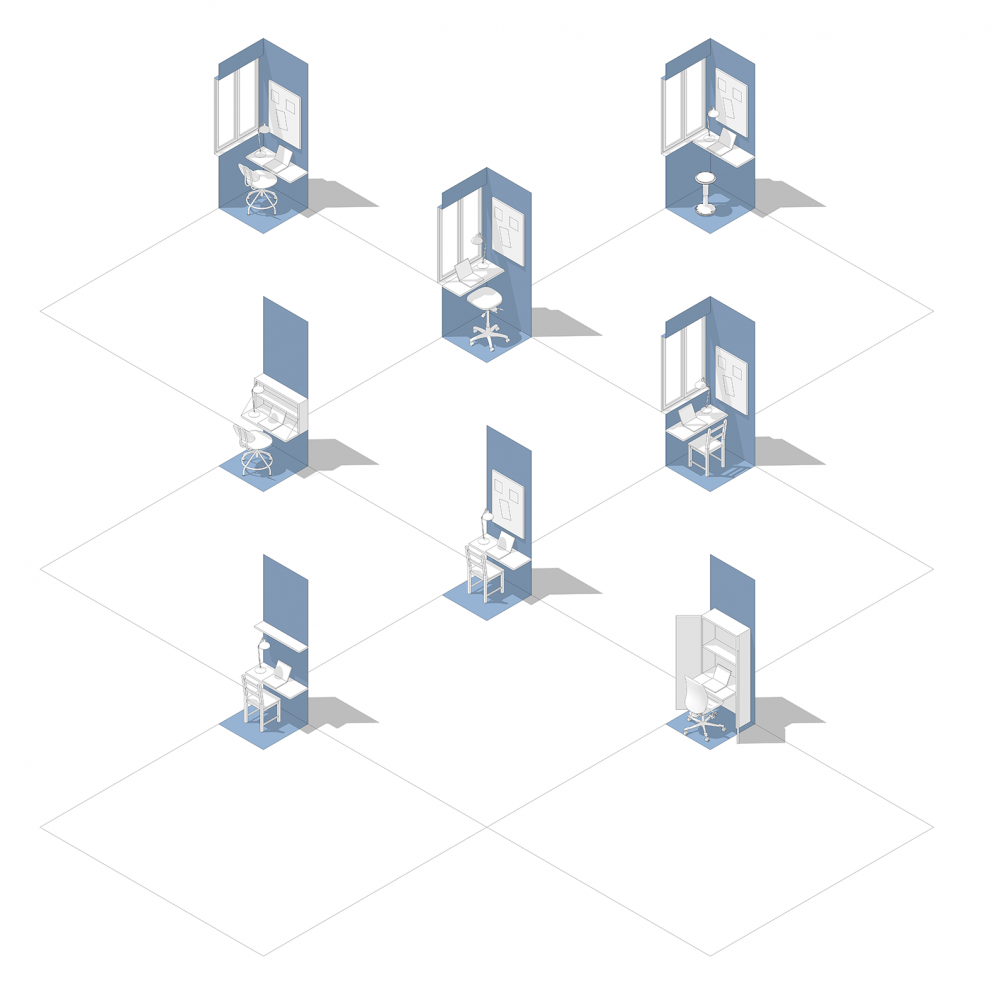 Inga Zvaigzne reveals that remote work has not created obstacles to work efficiency at Accenture: «During the pandemic, we have learned to work in a fully digital environment, which includes both the creation of new teams and the launch of new projects in the virtual environment. During this time, we have learned to control work efficiency and productivity, we have learned the ability to collaborate and perform highly creative and innovative activities in the digital environment, using a variety of tools. Distance is not an obstacle to the flight of thoughts and ideas. In addition, there are things that can be done more productively in the digital environment than in person. For example, to organise meetings with fifteen or more participants or to hold various opening events.»
One in four employees wants to work only from home
Although the Accenture team has gradually returned to offices, the company plans to continue to implement a hybrid work model in which some employees work full-time or part-time remotely. Subsequent surveys on remote work have revealed that employees would like to work from the office on average two days a week and from home for three days. «The respective trend is characteristic not only in Latvia and our company, but also internationally, which is confirmed by various studies. If we look in depth, then 5% of people would like to work only from the office, 25% of people would like to work from home five days a week, four days — 21%, three days — 27%, two days — 14%, but one day — 8%. In the future, employees will come to the office to perform a specific task, otherwise people will choose to save time and money spent on the commute. Work that requires individual focus or can be coordinated digitally will be performed at home, while tasks that require undivided team attention, as well as cooperation will be done at the office,» says Zvaigzne.
It is clear that along with the functions of the office, its layout will also change in the future. Collaborative solutions will replace individual workplaces. According to Brigita Bula, this trend is not new, and even before the pandemic, the work environment became more and more informal, focusing on activity-based office design. Meeting rooms are also integrated into work areas, allowing for spontaneous communication or a short meeting right at the desk. They take a variety of shapes and sizes, from enclosed video call booths to large grandstands for joint company meetings.