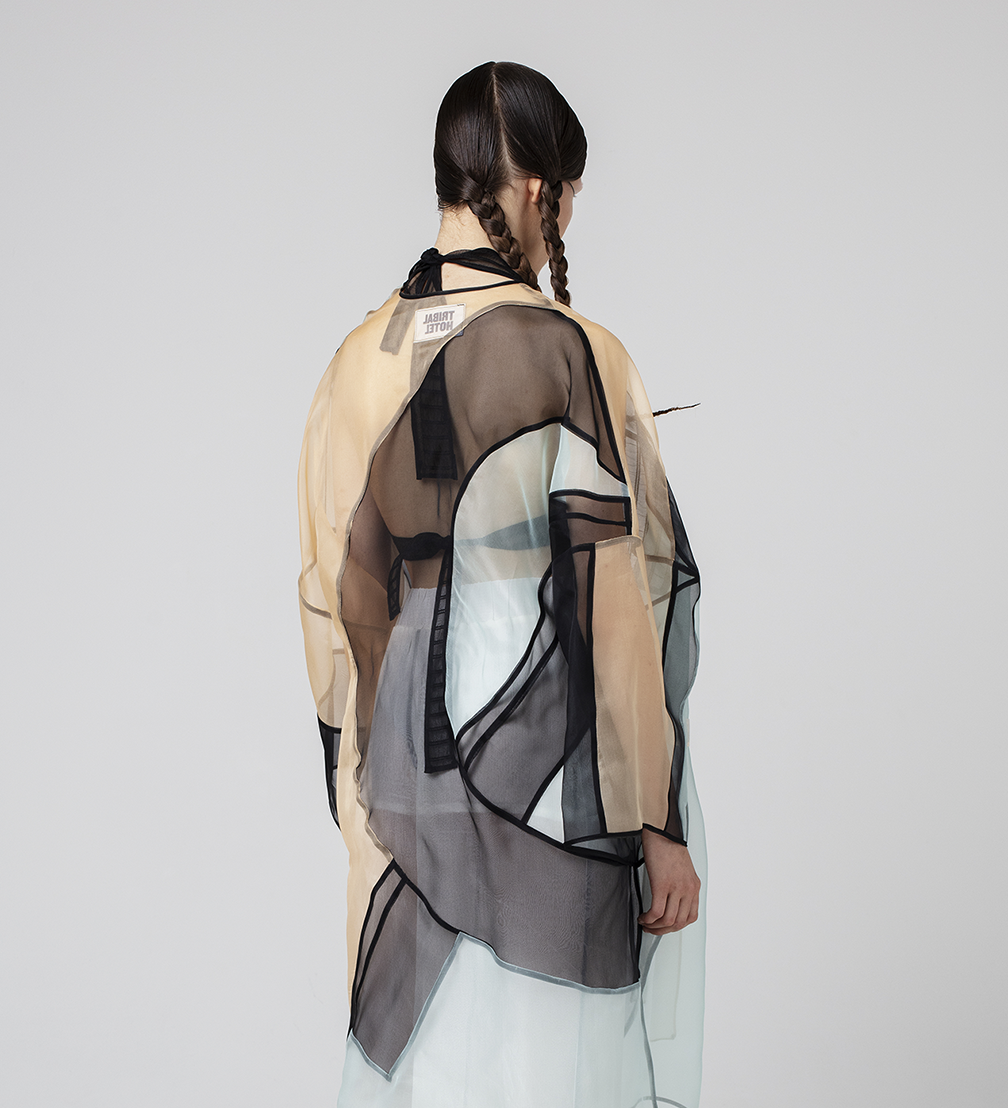 Photo by Kristīne Madjare
Fashion designer Simona Veilande has created an artistic demi-couture womenswear collection which is derived from research on the graphic works and kinetic sculptures of the well-known Latvian-born Constructivist Gustav Klutsis. The collection consists of inter-compatible, multi-layered garments that reveal the different properties of the fabric and the movement created by the interaction of the clothing and the wearer.
«Klutsis experimented with poster art, collage and photogaphic montage techniques, blurring the lines between reality and abstraction, as well as those between art, architecture and graphic design,» says Simona Veilande, founder of Tribal Hotel. In the design of the clothing collection, Klutsis' ability to create spatial structures with various techniques was interpreted in compositions of movable, multi-layered, translucent and geometrical inter-compatible garments. The fashion designer was inspired by compositional symmetry, magnitudes, and terms of expression such as contrast, movement and dynamism found in Klutsis' works.
The collection dedicated to Klutsis reveals the different kinetic properties of fabric and patterns when they interact with the movements of the wearer, contrasting the angularity of clothing and the fluidity of the body. When designing the clothes that can be combined in almost endless variations, Simona Veilande experimented with various techniques of fabric processing, dyeing, gluing, knitting and appliqué.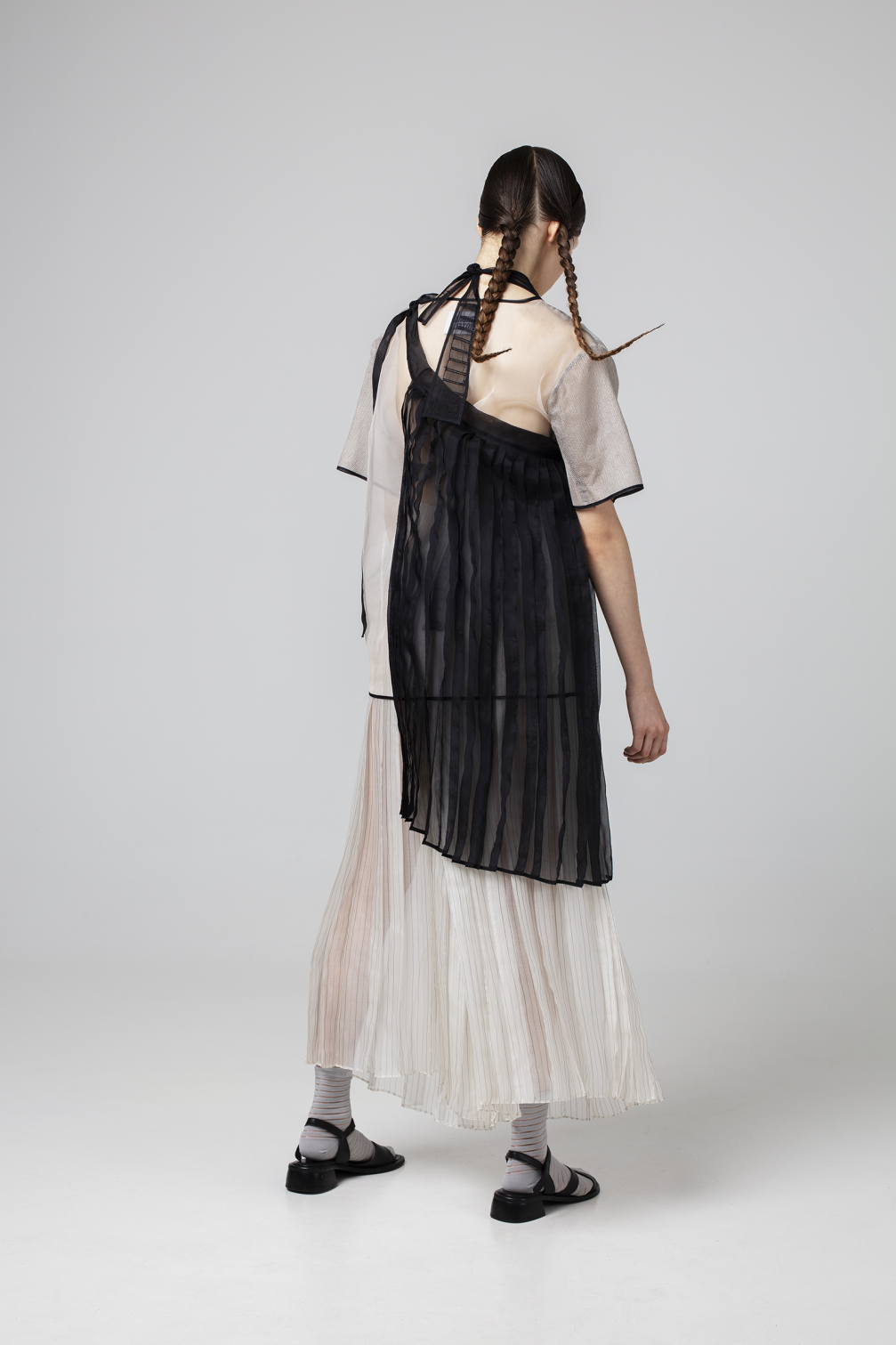 The process of construction and artistic fabric manipulation also included conceptual research on Gustav Klutsis' works. The designer discovered that Constructivist art resonates with the ancient Korean fabric manipulation technique jogakbo. It is traditionally used to make fabrics for practical purposes, such as wrapping, from fabric waste. In this technique, irregular pieces of fabric are sewn together with a flat seam, creating a decorative, geometric pattern.
Tribal Hotel follows the principles of slow fashion. All garments are carefully constructed and sewn by hand here in Latvia, using only high-quality materials. As Simona notes, the garments are designed with a «respectful attitude» towards the material, nature and the wearer. You can follow the news of Tribal Hotel on the brand's Instagram account.
The collection was produced with the support of State Cultural Capital Foundation of Latvia.