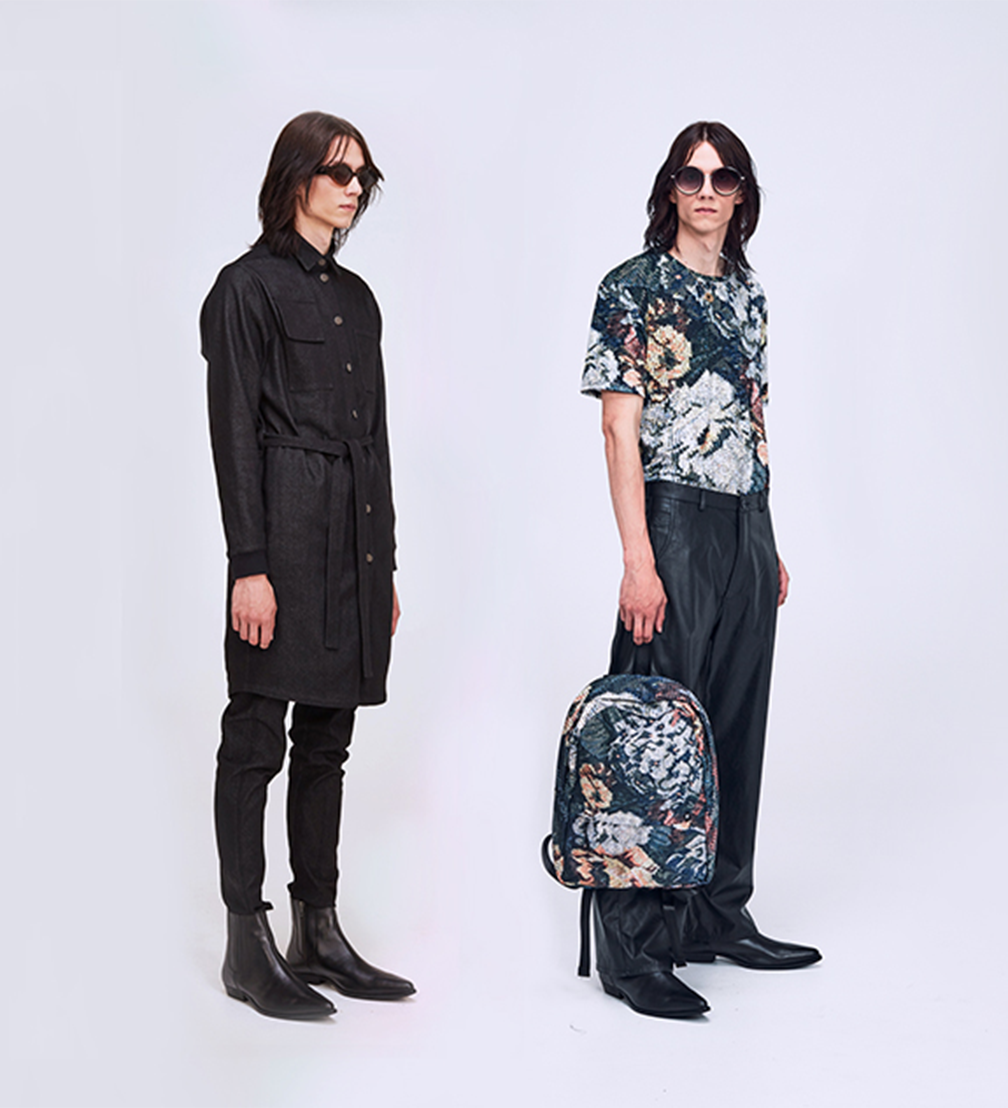 The concept of One Wolf's latest collection, The Dreamer, was created with the pandemic-tired world and the ongoing violent political struggles in mind, with a desire to promote positive thinking and optimism, and a seemingly naive belief in a better future. The fashion show was captured in a short film created by One Wolf and Ivars Burtnieks.
The Dreamer collection is inspired by the legendary song Imagine, in which John Lennon and Yoko Ono imagine a world without heaven and hell, without countries and without religion. «This song calls for the unity of humanity and the world and has been the anthem of peace fighters and non-violent resistance activists for almost half a century,» says One Wolf.
The unisex clothing characteristic of the brand, which combines functionality and asceticism, this time is supplemented with bohemian details and expressive floral prints, echoing the aesthetics of the time of the creation of Imagine. When creating clothes, One Wolf aims to inspire people to be bolder, to be free and to express their creativity. «Social distancing has introduced new methods to keep in touch, express one's convictions, sorrows and joys. Thoughts about the usual in-person socialisation and the exchange of opinions and thoughts, encourage us to dream, hope and idealise tomorrow, because currently no one has the right answers,» says the description of the collection.
Due to the pandemic, the presentations of the One Wolf collection over the past two years have been handled in non-traditional ways, both by turning the storefront into a stage and by using urban and digital opportunities to showcase the collection. This year, the brand received the Latvian Fashion of the Year award in the category The Most Creative Fashion Show in 2020 for the presentation of the City Monk collection in the center of Riga. One Wolf's latest collection, The Dreamers, is captured in a short film by director Ivars Burtnieks, as well as in a video of the fashion show.