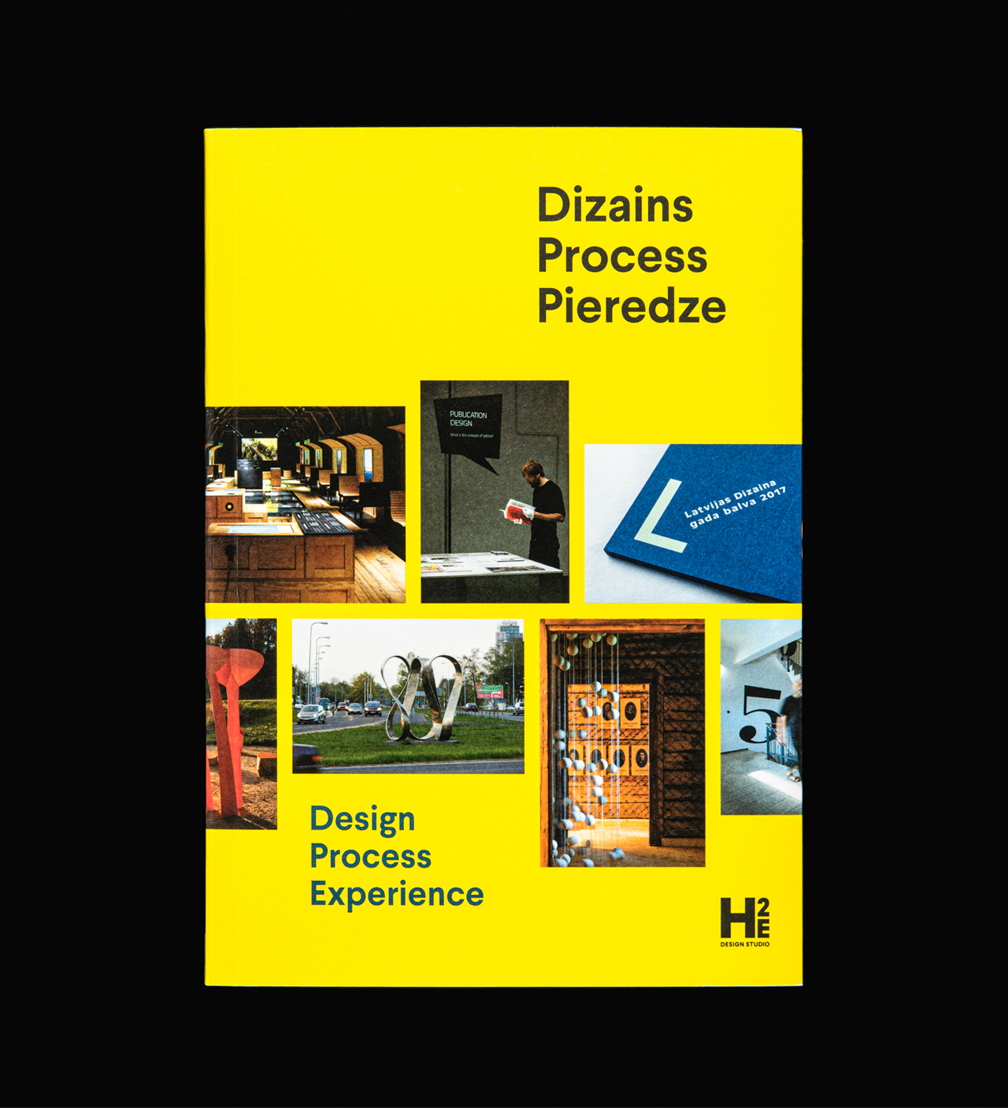 Design studio H2E has released a book that contains their conclusions about the design process and challenges. The edition also includes interviews by Krista Vāvere with the jury of the National Design Award of Latvia 2019, as well as the story of the Alūksne Banitis Station exhibition.
Stories Editorial November 16, 2021
The multidisciplinary team of H2E introduces the book as follows: «Design is an attitude towards society and towards the industry. In this publication, we contravene the Latvian proverb «talk is silver, silence is gold» and share our professional views of the process of designing in hope that our experience can help resolve new challenges and shorten the path to quality results.»
The book is created for anyone interested in design. With this edition H2E give the public an insight into the design process, a summary of the first three years of the National Design Award of Latvia and share their vision about the competition as a conversation with the public about design. It is this type of documentation and evaluation that can contribute to the development of a dialogue between the society, different institutions, and the business world, as well as promote an international exchange of experience amongst design professionals and visibility of Latvian design abroad.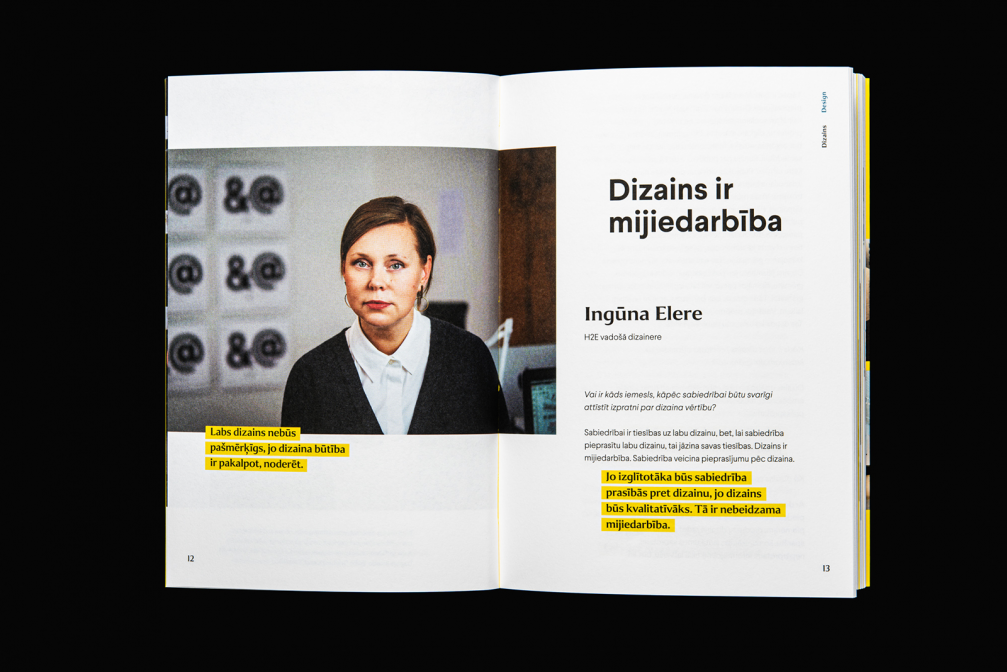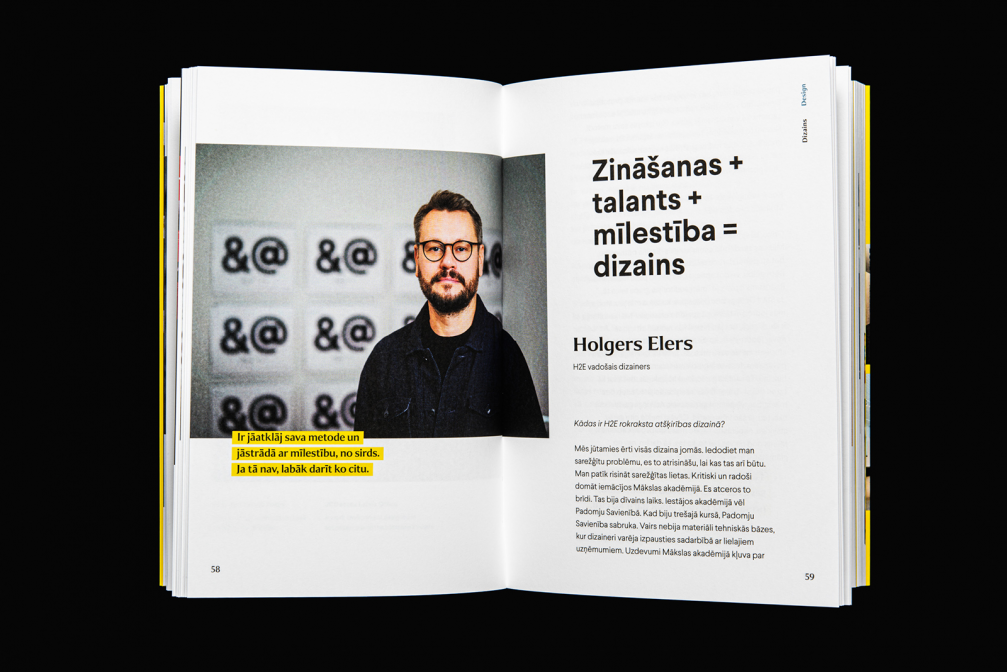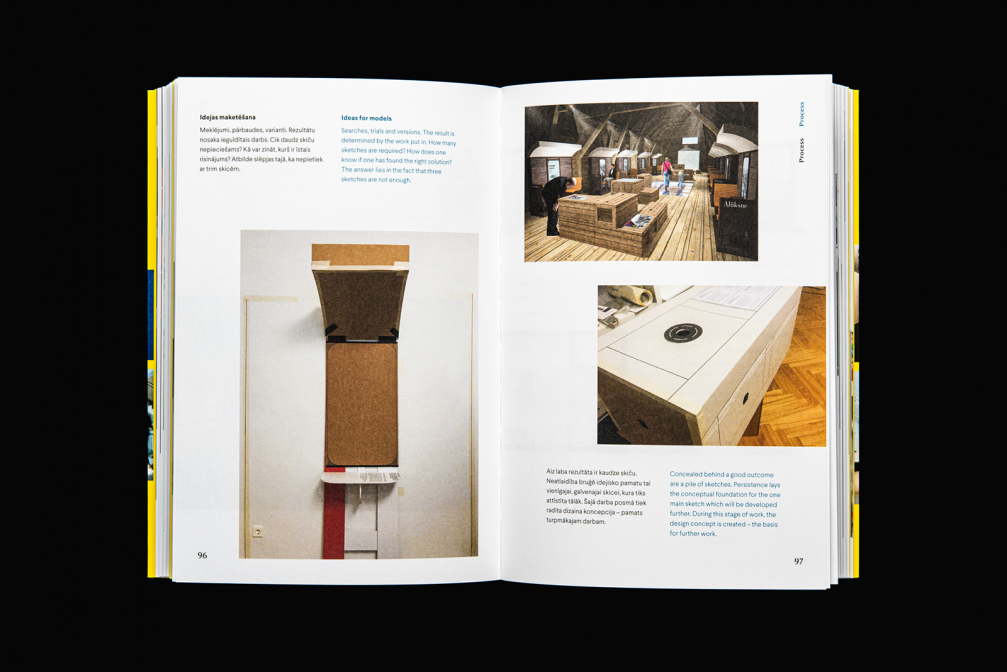 The book has three parts. An answer to the question «what is good design?» is provided in the first section of the book by H2E leading designers Ingūna Elere and Holgers Elers, and CBO Dagnija Balode. The second part focuses on the design process, which is explained in detail through the internationally recognised Alūksne Banitis Station. The National Design Award of Latvia was organised by H2E for three years, and the knowledge and insights accumulated during this period is presented in the third part of the book, Experience. Perspectives on Latvian design within a global context are revealed in interviews with Despina Macris, Director of the design studio DotDash, Head of the Architecture and Digital Art Department at the Victoria and Albert Museum Christopher Turner, creative director of the design studio Fjord Daniel Bosch, lead product designer at Infogram, Jānis Godiņš, the award-winning designer Artūrs Analts, and designer Indra Komarova (studio Talented). In addition to the interviews, as a summary of the experiences within the field of Latvian design, quotes from the members of the jury of the National Design Award of Latvia have been included.
You can purchase the book by writing to info@h2e.lv. Its publication is supported by the State Culture Capital Fund and Arctic Paper Latvia.