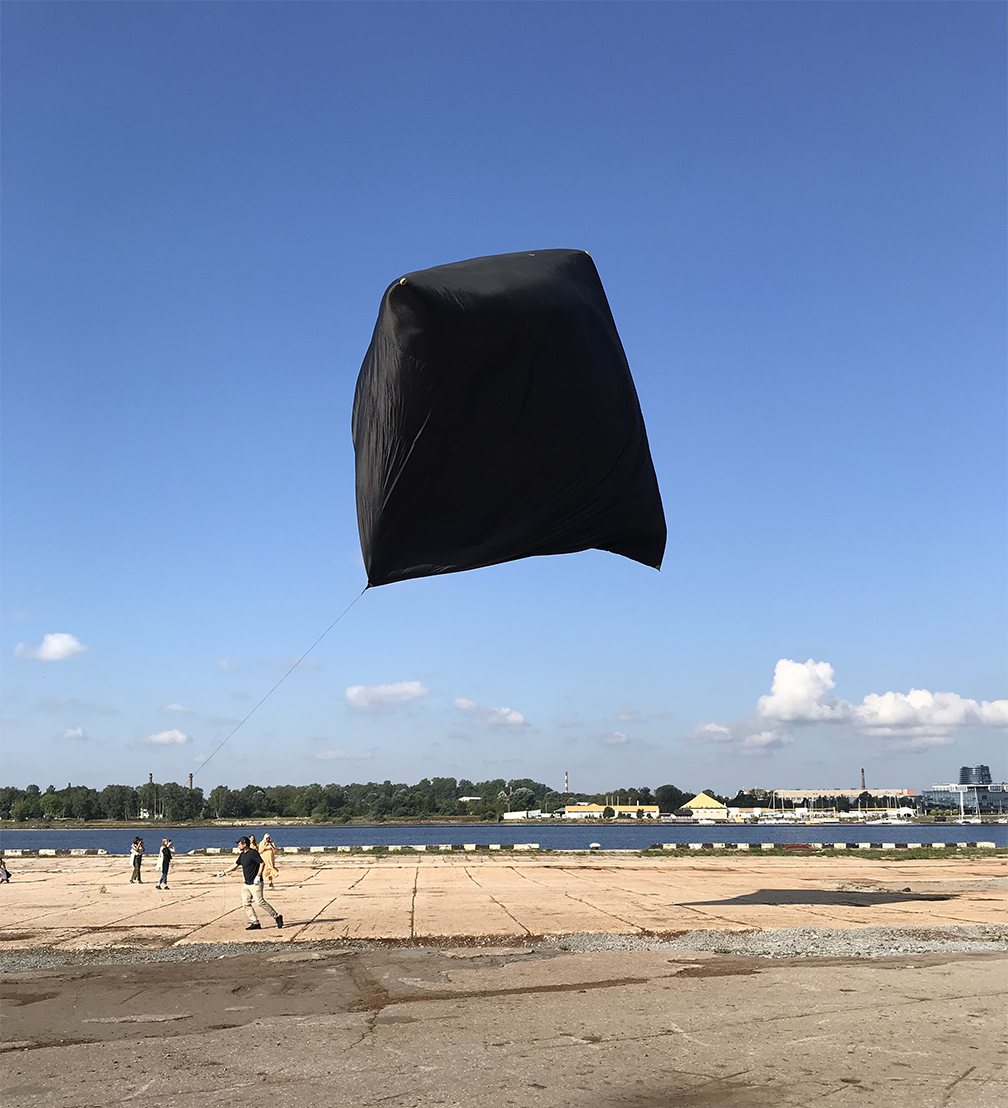 Photo by Rebecca Lamarche-Vadel
The Riga International Biennale of Contemporary Art (RIBOCA) announces the online premiere of And Suddenly It All Blossoms. From November 25 to 29, anyone interested will be able to watch the film for free by registering on the Biennale's website.
Stories Editorial November 25, 2021
RIBOCA2 took place in 2020, but due to the pandemic, many did not have the opportunity to visit the exhibition, so Rebecca Lamarche-Vadel, the main curator of the biennial, offered to turn the exhibition space into a filming area. For the first time such a large-scale exhibition of contemporary art has been transformed into a feature film. According to the creators of the project, And Suddenly It All Blossoms is a journey in the current difficult times, where hopes, desires and doubts about today are intertwined.
«The film invites you to follow a voice, whose contemplation on today becomes a meditation accompanied by works of art. The film's environment — the unified «ecosystem» of nature, a stalled power station, an abandoned paintball field, warehouses, flocks of birds, cruise ships and railways — makes the film's space an independent metaphor for the collapse of Soviet ideals and capitalist hopes. Reproducing one continuous frame, the film depicts the world between yesterday and today. In an environment where the end of the world has come more than once — with occupations, wars, economic turmoil, rebirth and reconstruction — the current context of Latvia and the Baltics is clearly readable,» the authors describe the film.
And Suddenly It All Blossoms was directed by Rebecca Lamarche-Vadel, the chief curator of the biennial, together with the Latvian director Dāvis Sīmanis, the main cameraman of the film is Andrejs Rudzāts. The soundtrack was created by the French musician Lafawndah, who is also the voice behind the scenes. This year, the film And Suddenly It All Blossoms has received two nominations in the Latvian National Film Award — Andrejs Rudzāts was nominated in the category Best Documentary Operator, but Ernests Ansons — as the best sound director.
So far, the film has had live premieres in London, Moscow, Berlin, Basel, Paris and Riga. Starting today, November 25, at 19.00 the film is available to anyone interested by registering on the RIBOCA website until November 29. The RIBOCA2 catalogue and additional information about the works in the film are available on the digital site of the exhibition.
The production of the film was financially supported by the Ministry of Culture of the Republic of Latvia and the State Culture Capital Fund. The international premieres were supported by the Baltic Cultural Foundation in the project The Parcours of the Blossoming, which was implemented together with the Temnikova & Kassel gallery in Estonia and the art residence and education centre Rupert in Lithuania.