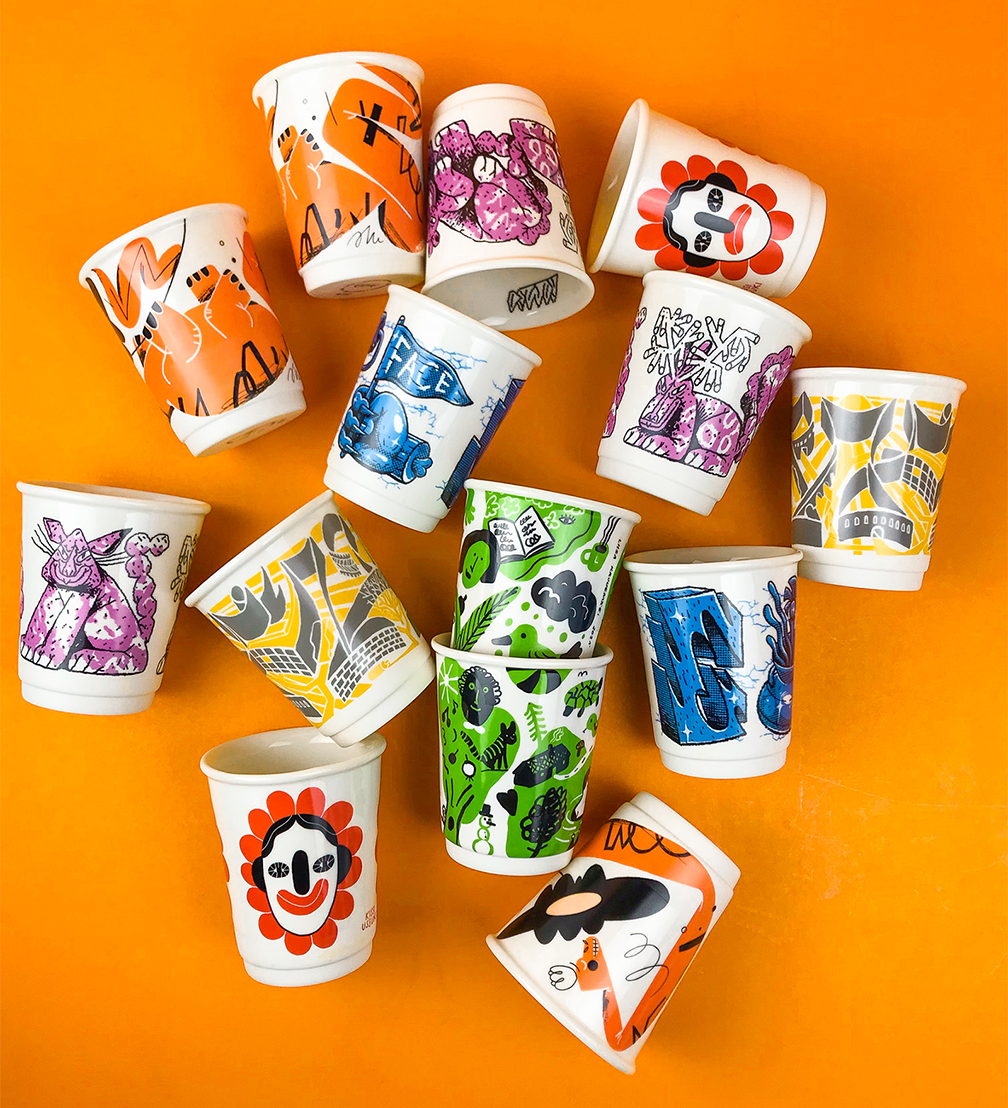 This year, for the second time, the art and design cooperation project Streets of Baltics has been carried out. During the project six talented artists from the Baltic States have created prints for Esse Ceramics porcelain cups, which are made by hand and available in limited quantities.
Stories Editorial November 24, 2021
Designer of Esse Ceramics Esmeralda Purvišķe also known as Esse and illustrator Zahars Ze, who are both working at the Krasta Keramika studio, came up with the idea for the the Streets of Baltics project back in 2018, when all three Baltic states celebrated their centenary. At that time, the first collection of cups with seven different designs was made.
This year, two artists from each of the three Baltic countries are involved in the project. The authors of the initiative reveal that the collaboration has been very successful, as they are personally acquainted with all the illustrators and street artists, and the individual styles of each artist are perfectly combined in one collection. In this project, Latvia is represented by illustrator Māra Drozdova and street artist Rombo. Painter and illustrator Trafik, as well as illustrator Kissi Ussuki come from Lithuania. Estonia is represented by illustrator and street artist Gutface and artist Liisa Kruusmägi.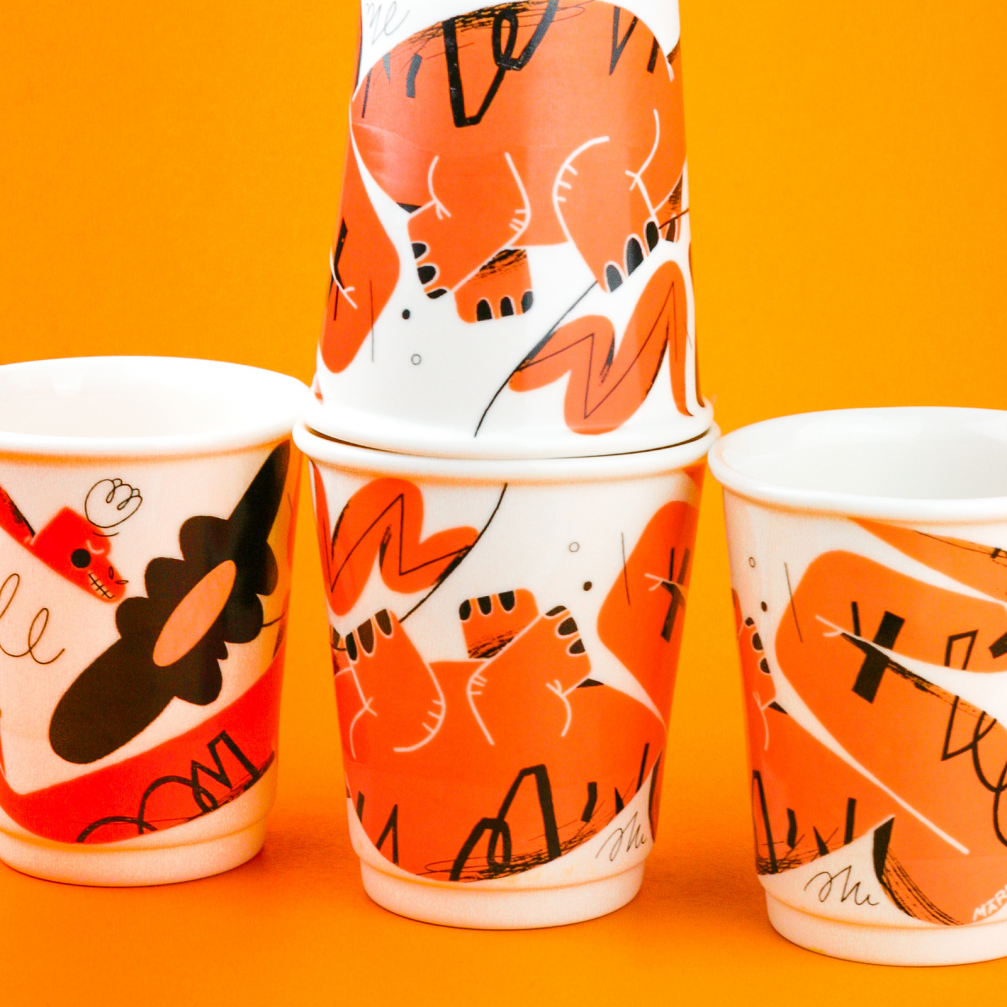 Of each of the various designs only twenty numbered cups are available. They are made of glazed porcelain and are handmade. The prints are made using the screen printing technique. Although the Streets of Baltics cups are comparable to works of art, the authors emphasise that they are functional objects and that the cups are scratch-resistant and can be placed in the dishwasher and microwave.
Until the middle of December, the collection of Streets of Baltics cups can be viewed in the window of the Krasta Keramika studio in Riga, Turgeņeva Street 1/3. Cups can be purchased at the studio or at the Krasta Keramikas online store.