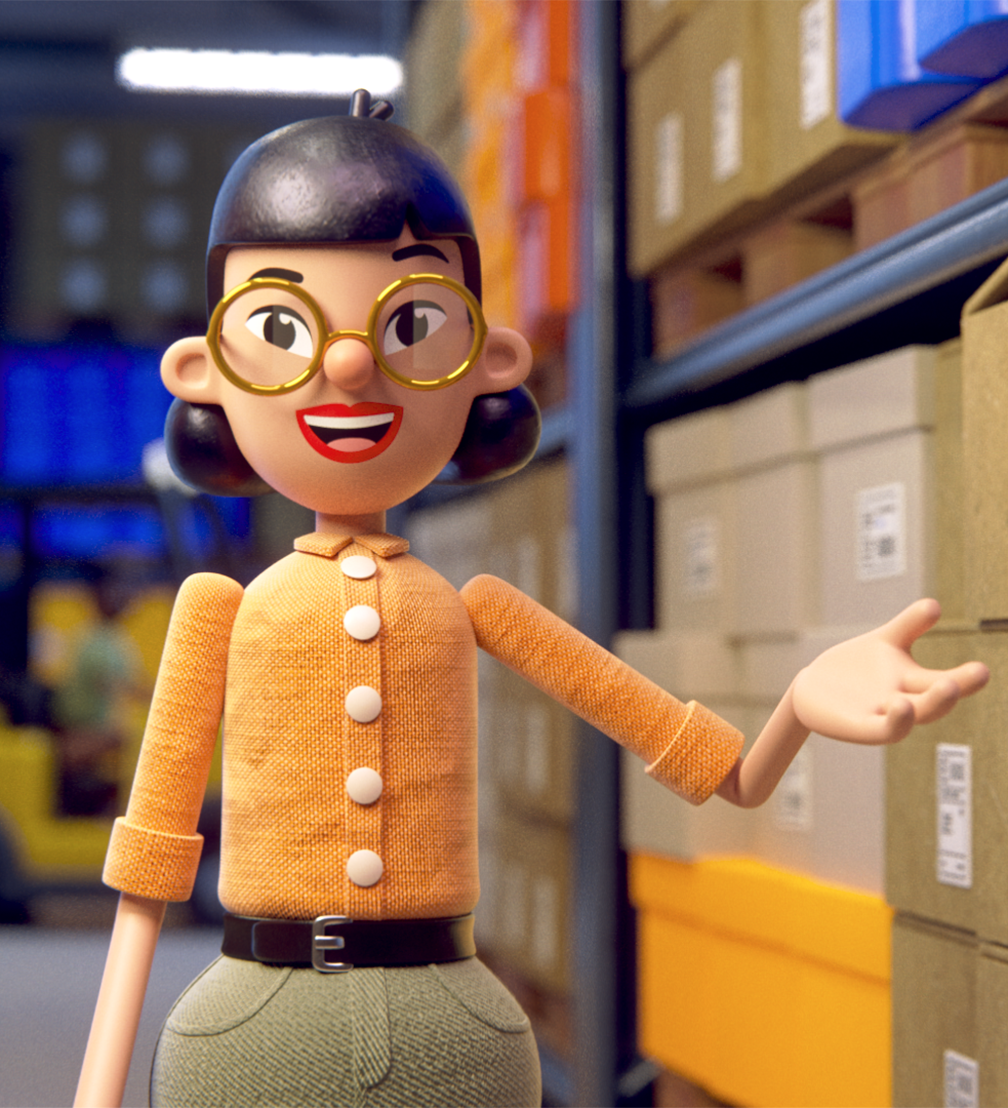 The Smart & Small campaign created by the Latvian animation studio Panic, developed for the US job search platform Indeed, has been nominated for The Motion Awards in the Advertising Campaign category. The Motion Awards is the only international award created by animation professionals to recognise the best animation work each year.
Panic's animated short film Smart & Small, nominated for The Motion Awards, is part of Indeed's We Help People Get Jobs campaign by one of the world's leading advertising agencies Virtue (by Vice). The main character of the video stories is Denise. She gives advice on how to write a cover letter and CV, and lists skills that are of interest to employers. Denise also shares tricks on how to use the Indeed platform more conveniently. According to its creators, the basic idea of the campaign is that every small step can lead to outstanding professional achievements.
«To create a story about Denise, we joined forces with Latvia's strongest animation professionals. When we took on the project, we felt a great deal of responsibility and enthusiasm — so far no one in our team had realised such an idea. This is one of the most complex commercial works of 3D animation that has been done in Latvia. However, we did not doubt for a moment that we could do it,» says Rita Šteimane, Head of Panic. The studio invited film director Roberts Kulenko to create video stories and he made a significant contribution to the direction and cinematography of the campaign. In total, twenty-five people took part in the project.
«Being one of the nominees of The Motion Awards is a great achievement not only for the studio Panic, but for the whole field of animation in Latvia. The Motion Awards are considered the highest prize in the industry,» said Panic. In the competition, the studio's performance competes with four other works. There are five nominees in each award category and only one winner. Previous year's winners include world-renowned animation professionals such as Buck, Giant Ant, Laundry, Imaginary Forces, Moth, Le Cube and Oddfellows. The Motion Awards ceremony will take place on December 10th.
You can watch all Smart & Small animated short films on Panic's website.