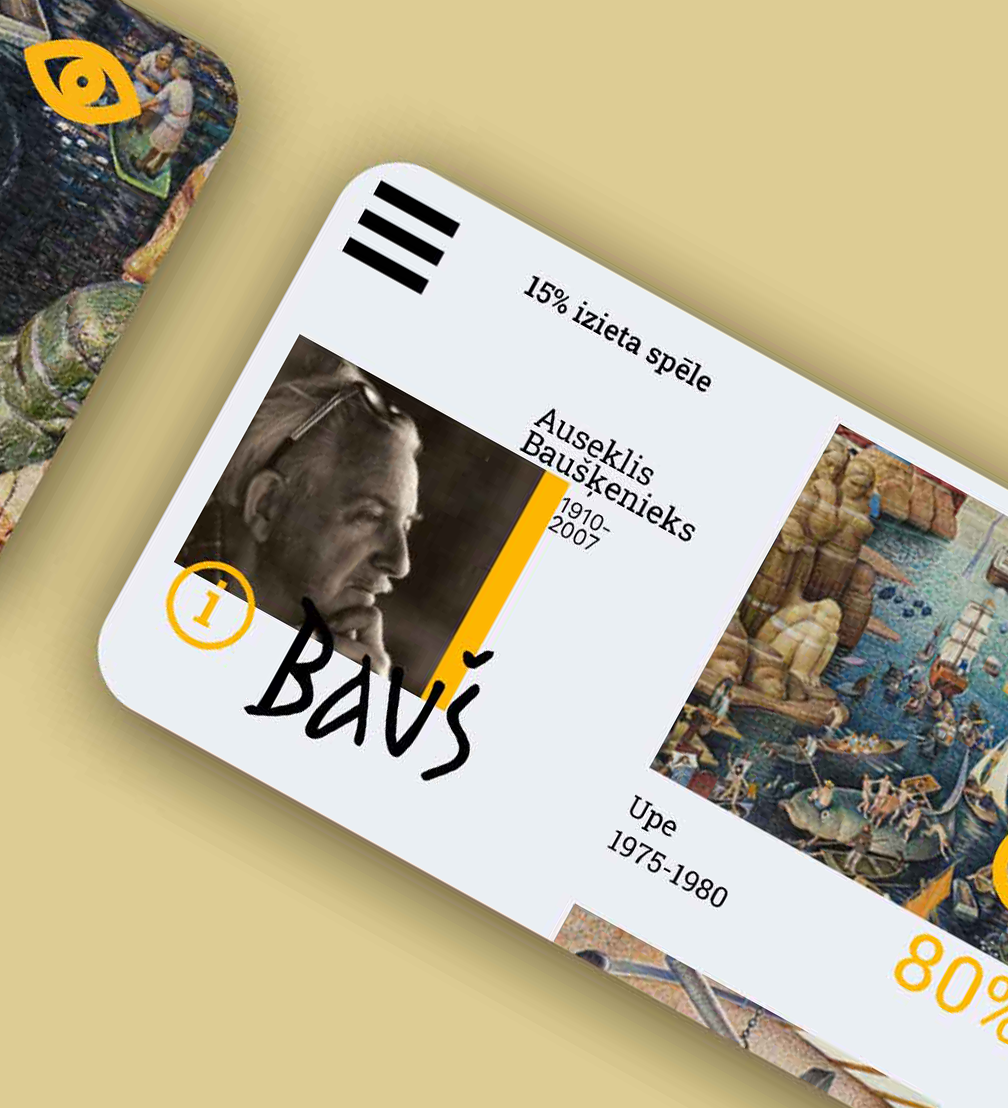 A digital game Restauratori (Restorers), in which the player has to find elements that have been added to works of Latvian artists, has been created by the producer and director Raitis Ābele and the artist Harijs Grundmanis. The game is not only entertaining but also educational — according to the developers of the game, Restauratori is like a museum on your phone.
The game Restauratori is based on the principle of a hidden object game, but in this case the task is to cleanse a particular work of art from excess elements. In the process of completing the task, it is possible to find out more about the restored work of art, the time and conditions of its creation, as well as read a short story about the artist. The sound design created by the musician Ingus Baušķenieks adds a special mood to the experience.
Currently, three Latvian artists — Janis Rozentāls, Auseklis Baušķenieks, and Ansis Cīrulis — are represented in the game, and in total it is possible to «restore» 27 different paintings. In future versions, it is planned to add works by other classical and contemporary artists to the game.
During the development of Restauratori, its creators conducted several workshops to find the best gameplay and design solutions. The resulting app allows the player to slowly and thoroughly explore works of art and their fragments, discovering various nuances. The design of the game is simple and uncluttered. The authors reveal that they wanted to create an exhibition-like feeling, with the main focus on works of art rather than space.
The game Restauratori was created as part of the programme KultūrElpa of the State Culture Capital Foundation in cooperation with the Latvian National Museum of Art and experts from the Art Academy of Latvia. The authors of the idea are Raitis Ābele (Tritone Studio) and Harijs Grundmanis, who also created the graphic design of the game. The game was developed by the software developer Kalmars.
The game Restauratori is available for free on AppStore and GooglePlay.