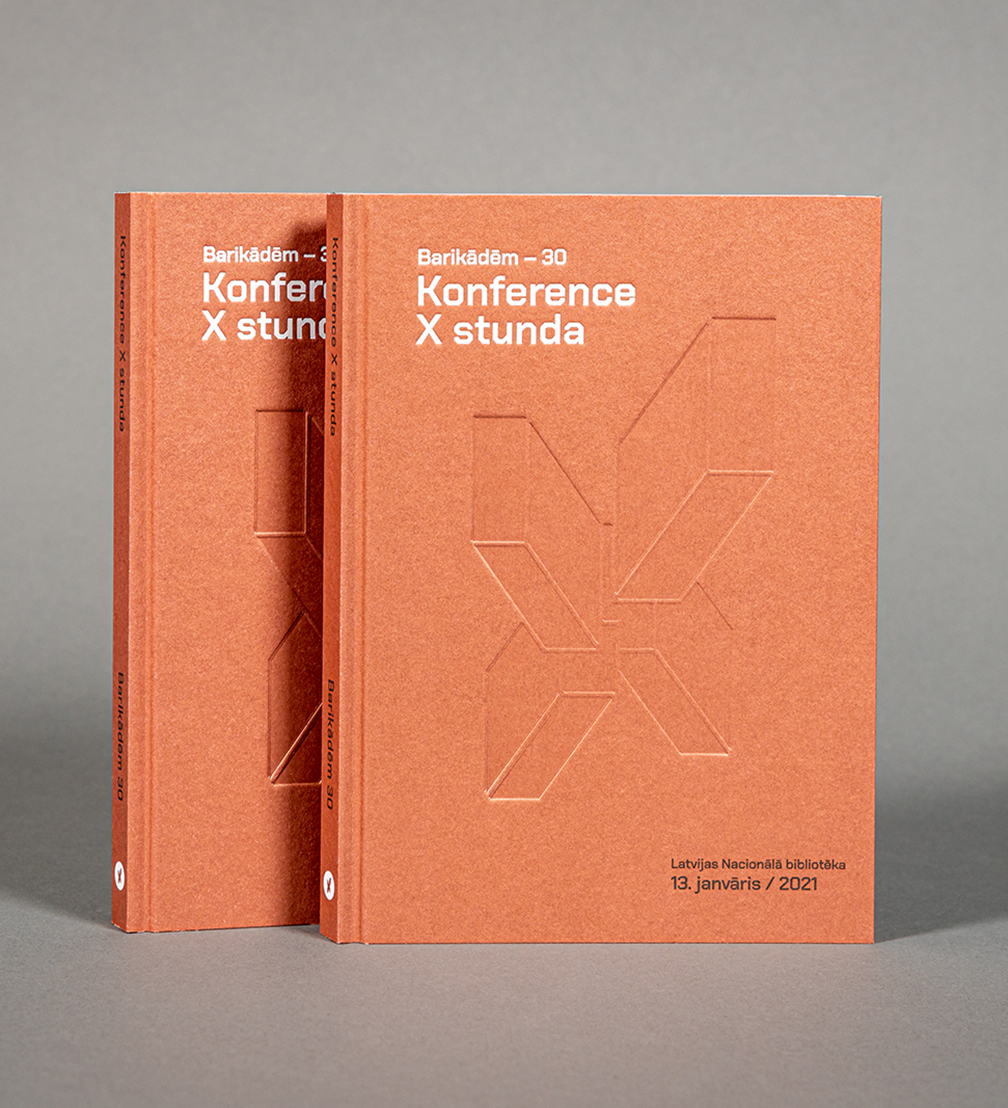 Photo by Kristians Luhaers
Shortly before the 31st anniversary of the Barricades, a peaceful resistance that took place on January 1991 and played an important role in the restoration of Latvia's independence, the Latvian National Library (NLL) has published a book X Hour. Barricades 30. It summarises the content of last year's conference dedicated to the 30th anniversary of the Barricades. The new publication is in Latvian and English.
The Barricades was an important moment in the expression of the people's self-confidence and will to protect their land and their freedom without weapons. It was a manifestation of non-violent resistance, when, at the invitation of the Popular Front of Latvia, people built barricades around strategically important buildings in Riga and elsewhere in Latvia. Due to the wide public involvement, the nomenclature of the Latvian Communist Party and the efforts of the military to take power in the country failed. The Barricades of January 1991 are an essential part of Latvia's history, and they are considered an outstanding example of non-violent resistance of international significance.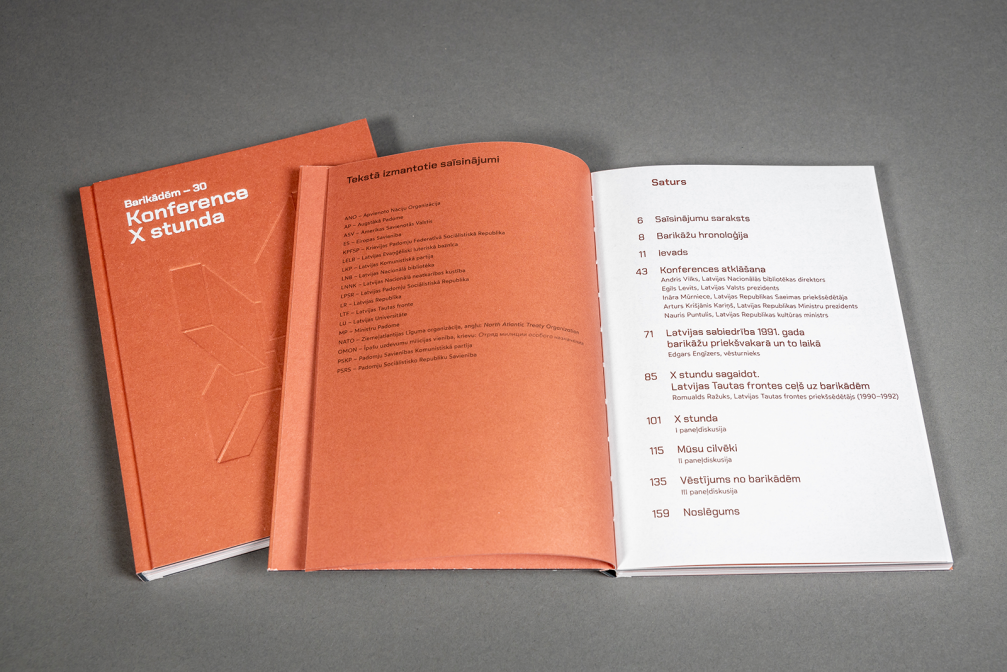 At the heart of the book X Hour. Barricades 30 are three panel discussions from last year's conference: X Hour, which was attended by the active organisers of the Barricades, Our People, attended by those who unselfishly supported the Barricades, and Message from the Barricades, in which the media were represented. The book also includes speeches by senior state officials, as well as essays by the organisers of the barricades and researchers, as well as a wide range of historical photographic materials.
The design of the book was created by graphic designer Tatjana Raičiņeca, and designer Verners Timoško created the visual identity for the X Hour. Barricades 30 conference. Raičiņeca noted that the design of the book was created with the comprehensibility of information in mind, which is especially important for the youngest students and the elderly. This determined both the choice of font and the use of graphic grids. Two-tone printing is used for the pages of the book. To emphasise the importance of the conference and highlight the festive nature of the event, a metallic shade has been chosen.
The book is available at the NLL, in the public libraries of Latvia, as well as in the 1991 Barricades Museum and Popular Front Museum. The publication was made possible by the support of the Ministry of Culture.