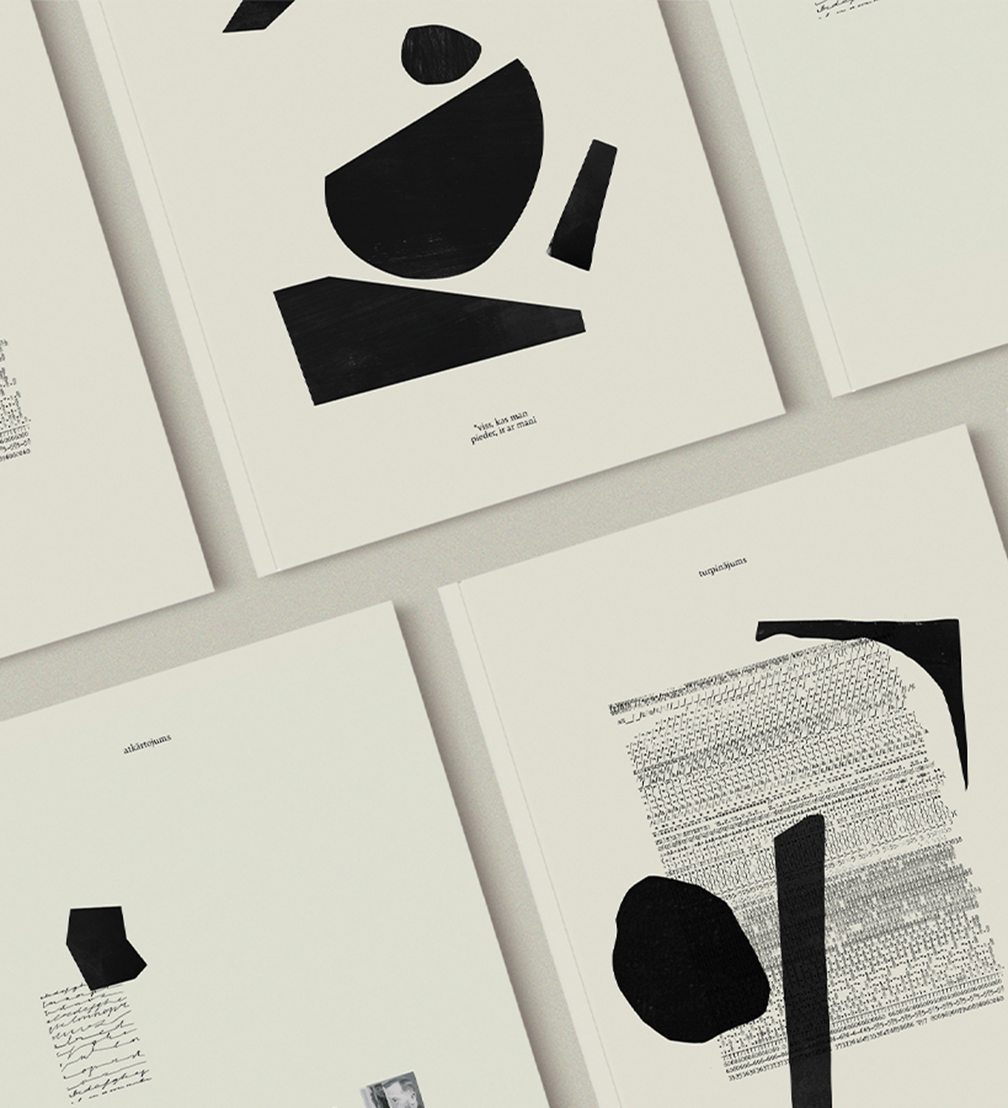 For her bachelor's degree project in the Graphic and Packaging Design specialisation of the Functional Design Department of the Art Academy of Latvia (AAL), Elīza Tolstika has developed an experimental and interactive editorial series for young designers Repetition. Continuation. Discovery. Tolstika's work has won the main prize in the student design competition of the World Brand Design Society Awards.
Stories Editorial February 22, 2022
Elīza Tolstika's series of publications Repetition. Continuation. Discovery were created for design students and design enthusiasts to help them develop their visual style and creative process. The work is divided into three categories — informative, involvement, and creative part. Repetition summarises the methods of creating graphic design, which are directly related to the author's personal experience at the AAL and provides an insight into the student's design process. The Continuation and Discovery volumes invite users to experiment creatively and become co-authors of the design of the print.
The author points out that the process of creating visual design requires a variety of visual solutions, but thanks to the Internet, computer programmes, and digital tools, the designer does not have to create all the visual content themselves. It is not uncommon for designers to have more and more confidence in the digital world and less experience with manual work with analogue tools and materials. As a result, self-created visual content creation tools are being forgotten and are becoming increasingly unpopular.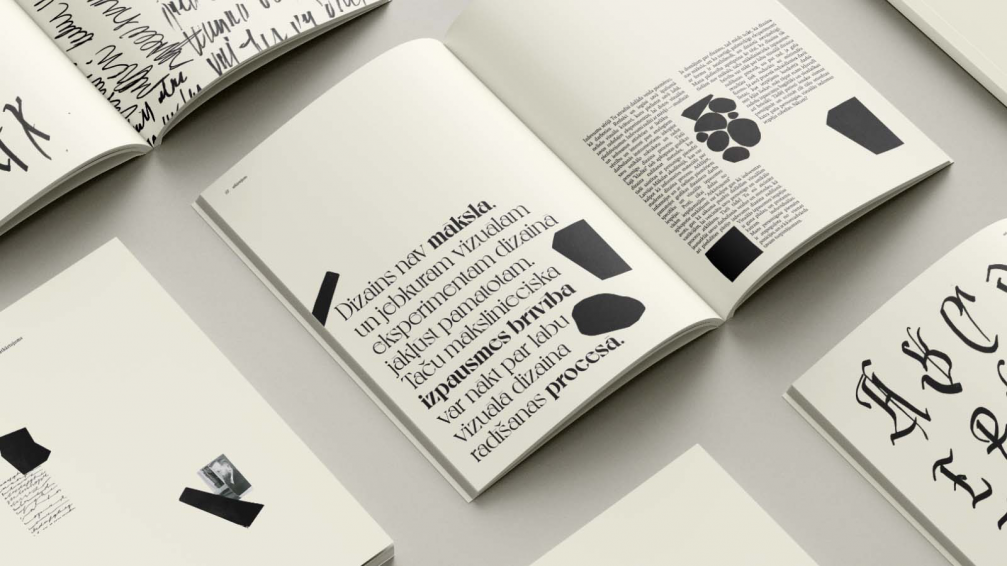 The young designer reveals that, in her experience at the AAL, the most successful works were those for which no boundaries regarding the used media were set and creative freedom was encouraged. This led to new ways of coming up with unprecedented solutions.
Tolstika's work was the only one to receive the highest award in the World Brand Design Society student design competition earlier this year. Judges described the work as «an exceptional and delightful explorative piece of editorial work».
The supervisor of Elīza Tolstika's diploma work is designer Maija Rozenfelde, Chair of the Design Department of the AAL.