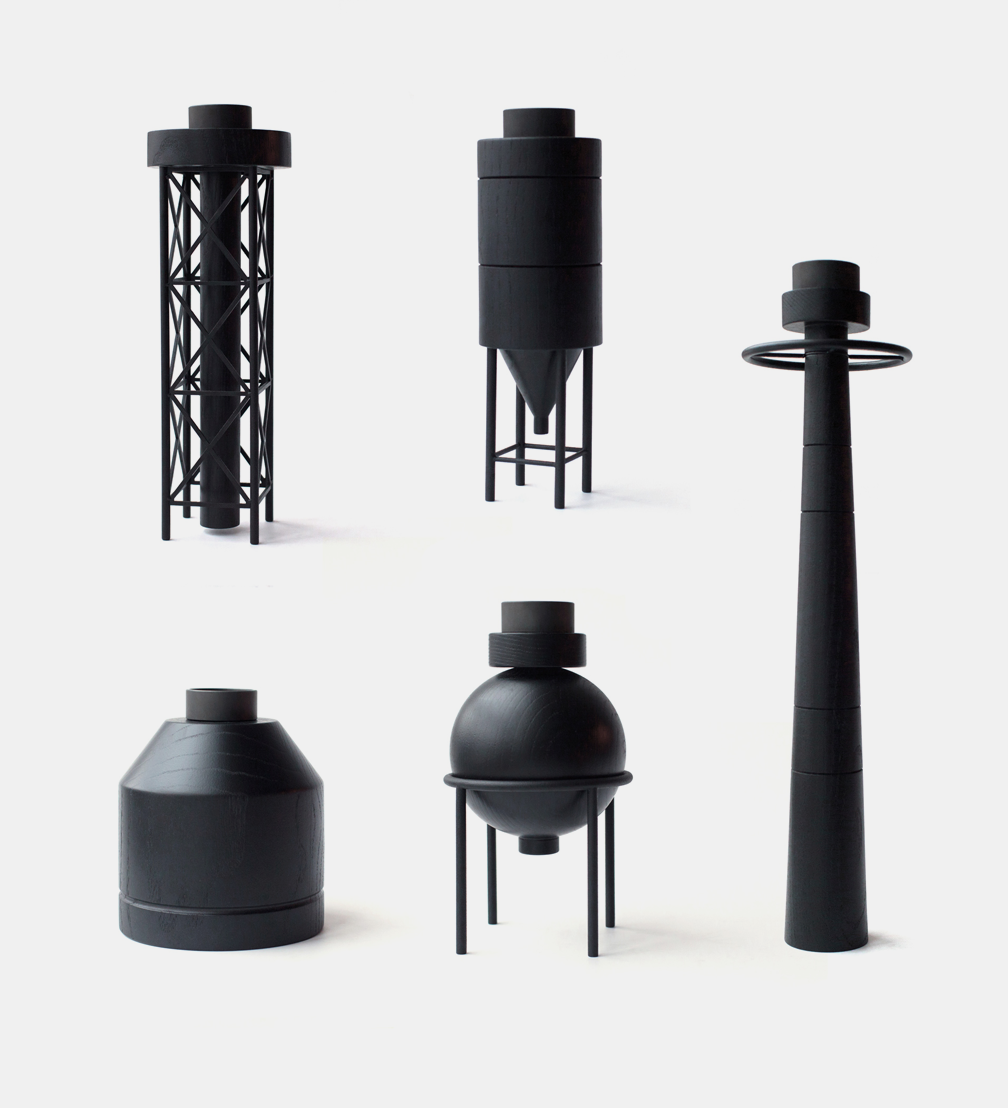 Candleholder collection Dnipro, design and photo by Nott Design
In support for Ukraine, which is fighting a brutal military attack authorised by the President of Russia Vladimir Putin, we present ten bright and talented designers from Ukraine. Although globally Ukraine's creative industries are more known for fashion, Ukrainian architecture, product and industrial design, and graphic design also have capable creatives who offer their unique view by combining European and Slavic influences.
Lera Brumina
Lera Brumina is a new generation architect, interior designer and graphic designer from Kyiv. Her interiors combine contrasting textures and bright colours, creating spaces with a strong character. One of her internationally recognised projects is the Breadway Bakery Café in Odessa, designed in collaboration with the architect Artem Trigubchak. Besides working in interior design, Lera creates graphic prints inspired by Soviet architecture.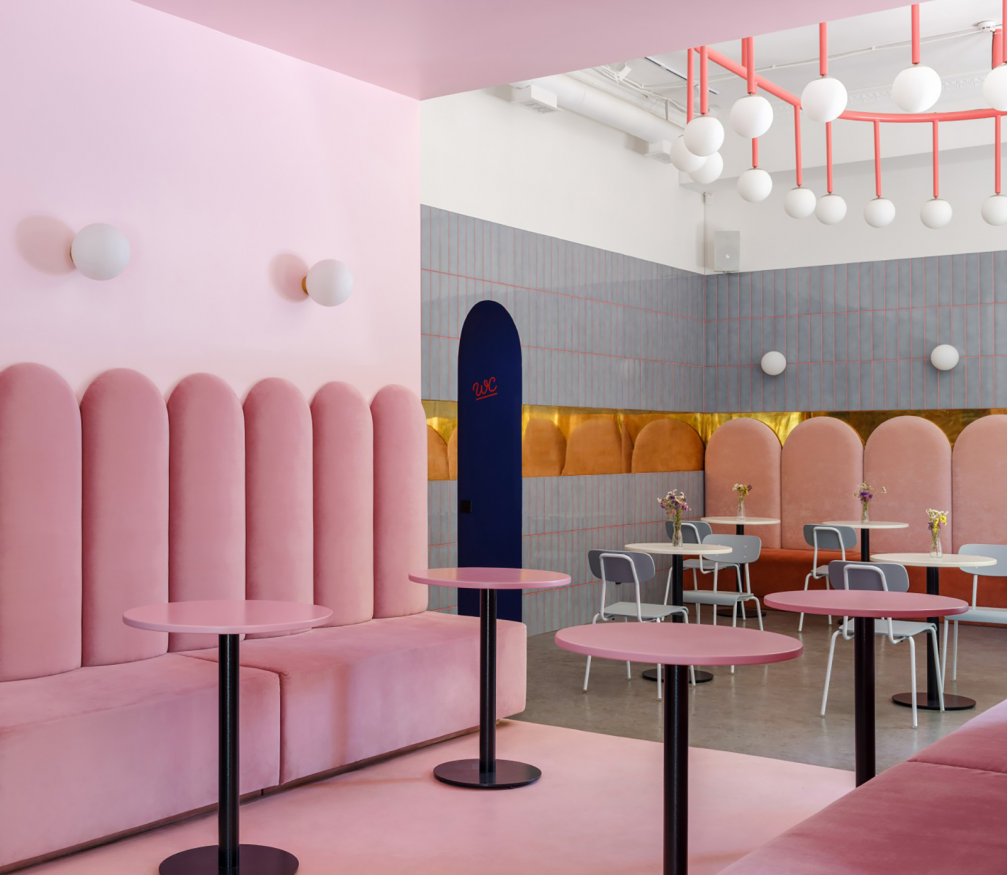 Olk Manufactory
Oksana Levchenya, artist and founder of Olk Manufactory, produces traditional and contemporary rugs and tapestries. By combining folk ornaments and modern design, Olk Manufactory preserves traditional 16th century weaving traditions and creates unique hand-made tapestries or kilims. All textile products are manufactured using Carpathian sheep wool or vegetable yarn from nettles, woven on a manual vertical loom.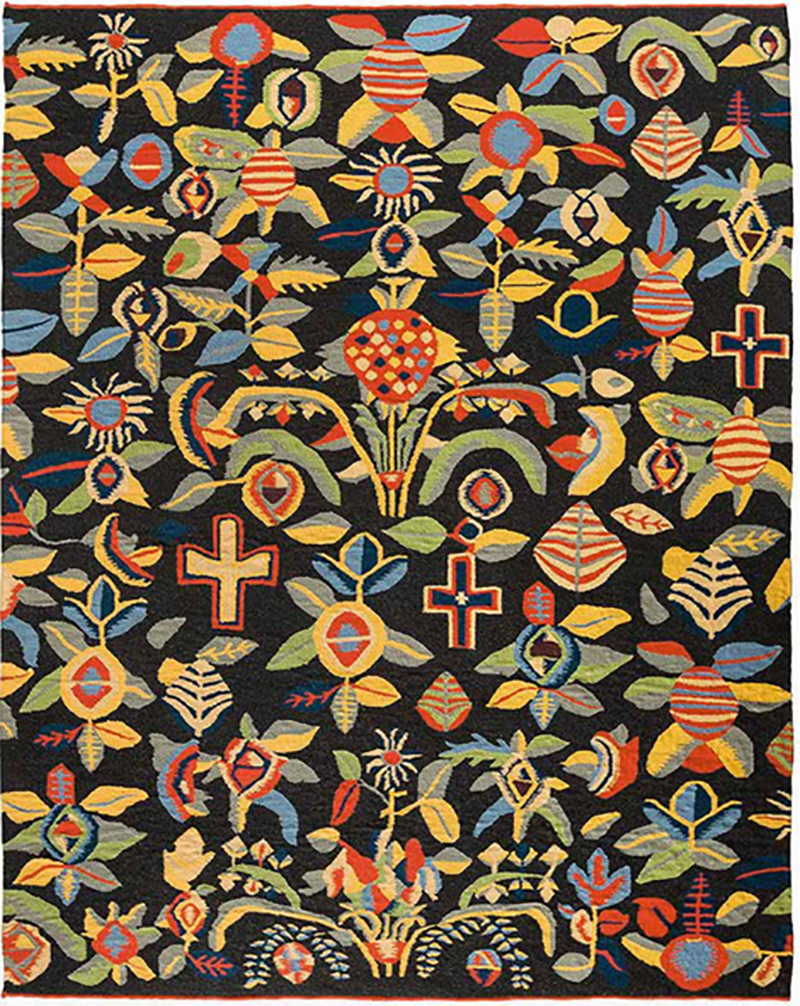 Nott Design
Nott Design is a multidisciplinary design studio from Dnipro, which works both in architecture and interior design, as well as on art projects. It has repeatedly won the prestigious Red Dot Award in product design. The collection of candleholders Dnipro is the studio's devotion to its hometown and its industrial past. By playing with scale, Nott Design brings the slowly disappearing industrial landscape into city dwellers' homes through functional sculptures.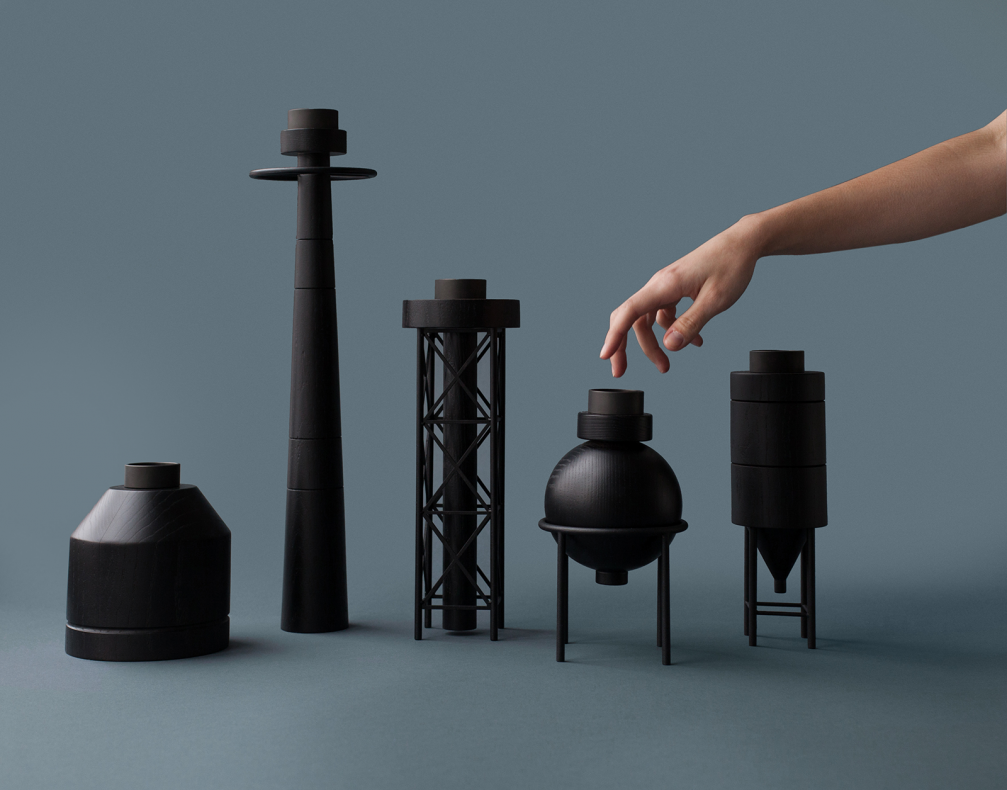 Banda
This branding and advertising agency is one of the most recognised exporters of Ukrainian creative industries and has collaborated with such global clients as Uber, Puma, and the Eurvision Song Contest. One of Banda's most recent branding projects is the transient logo for the Chornobyl Exclusion Zone. It represents and documents the disaster of Chornobyl's nuclear power station and the resulting consequences with a changing logo that will disappear completely by 2064, when the Chornobyl AES will be fully decommissioned.
Lis Design Studio
Founded and run by Roman Shpelyk, Lis Design Studio is a small and relatively new architecture and interior design studio from Lviv. Working with natural materials like plywood and cardboard, Lis Design Studio creates expressive interiors with rich cultural references, such as the children's clothing store shown below.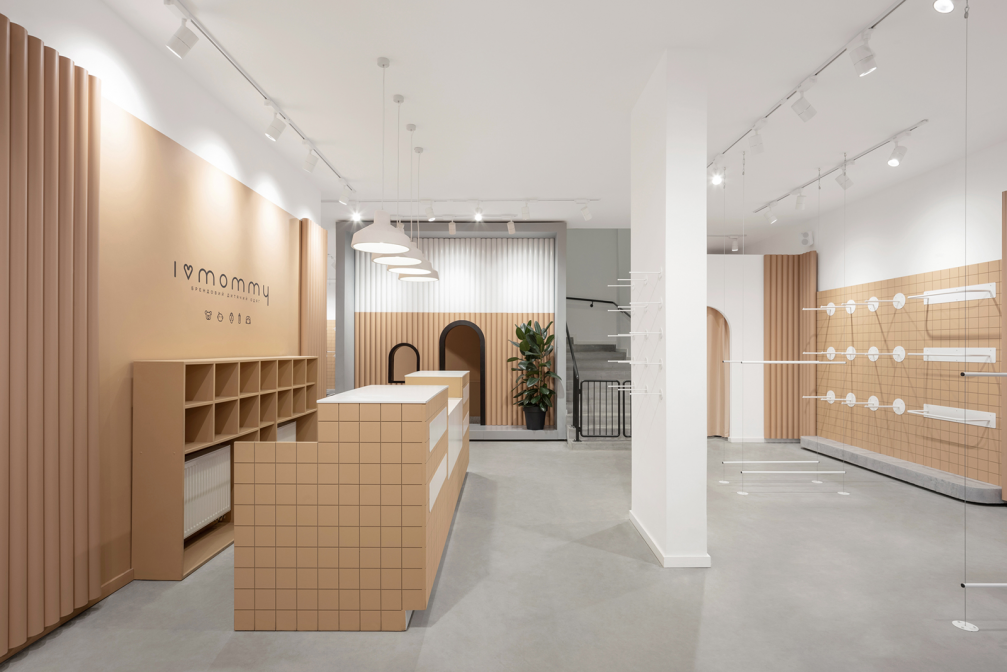 Agrafka Art Studio
Agrafka is an art and graphics studio led by the creative duo Romana Romanyshyn and Andriy Lesiv, and is best known for illustrations and bold book designs. Children's literature is where Agrafka expresses its full potential by creating books rich in visual associations and surprises.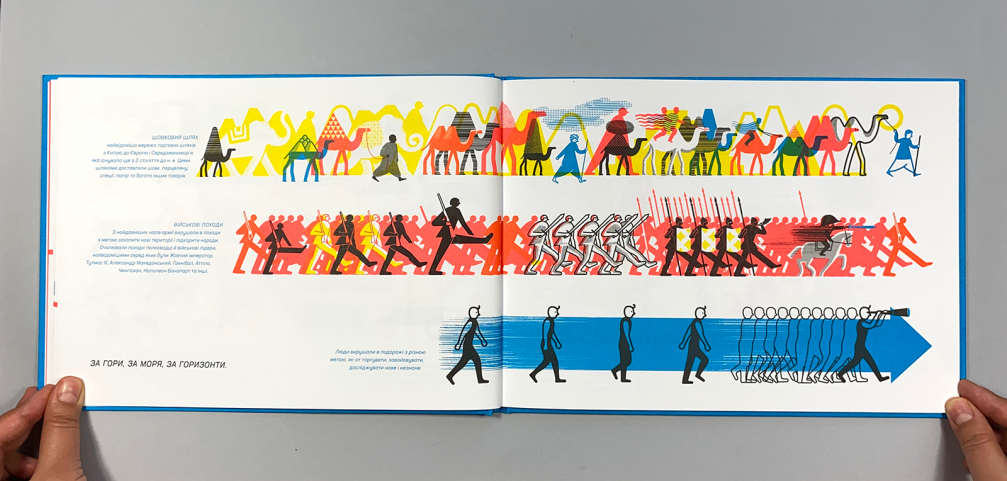 Pavel Vetrov Studio
Pavel Vetrov is an interior and furniture designer, as well as a regular guest in European design exhibitions. By collaborating with interior design brands such as Bolia, Missana, Temahome and others, Pavel Vetrov Studio creates furniture collections that encode well-recognised visual icons — a bicycle frame, the Japanese kimono and katana or a moss-covered stone.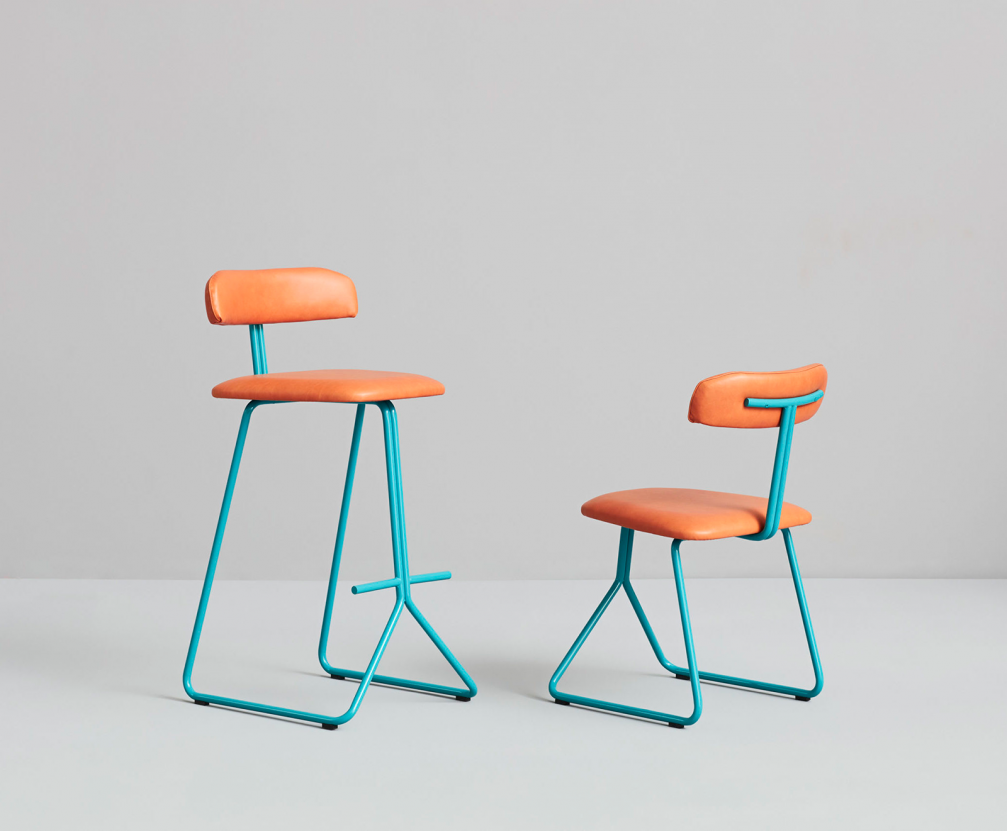 Sergey Makhno Architects
Sergey Makhno is the most well known Ukrainian architect, but besides his work on buildings and interiors, his studio also develops product design projects — light fixtures, tiles, furniture, and other interior elements. Sergey's design is inspired by Slavic traditions, historical Ukrainian ceramics, Japanese «wabi–sabi» design philosophy, and global design trends, blending together in a unique, eclectic approach to architecture, interiors, and product design.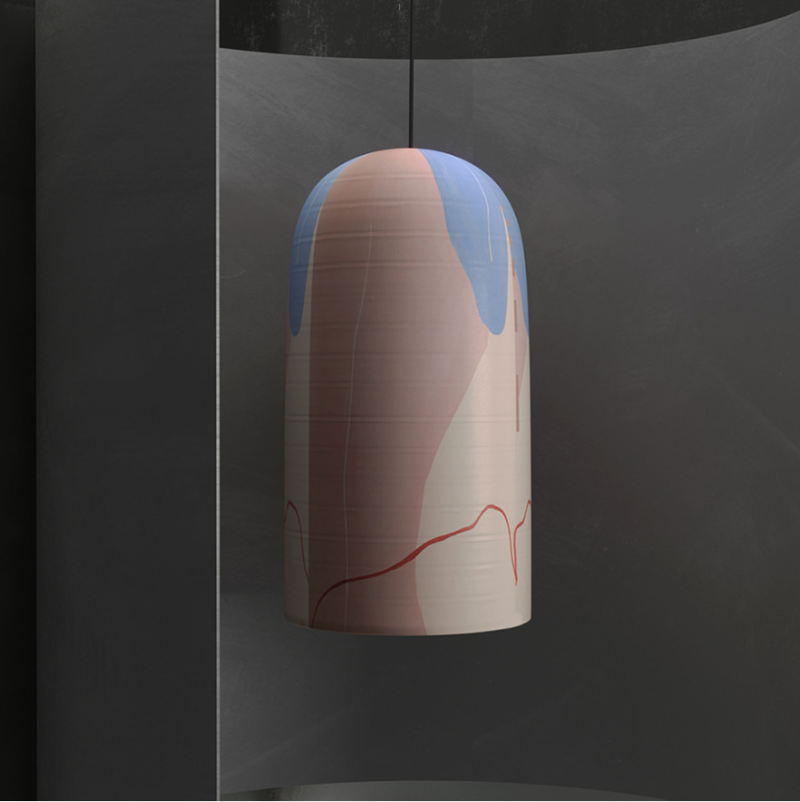 Sergiy Maidukov
The Donetsk-born, Kyiv-based illustrator Sergiy Maidukov is educating the new generation of Ukrainian graphic designers and is one of the boldest voices in Ukrainian illustration. Sergiy's work has been published by The New Yorker, The Guardian, The Wall Street Journal and other renowned magazines, but currently he is documenting the devastation of the Ukrainian landscape brought forth by Russian troops.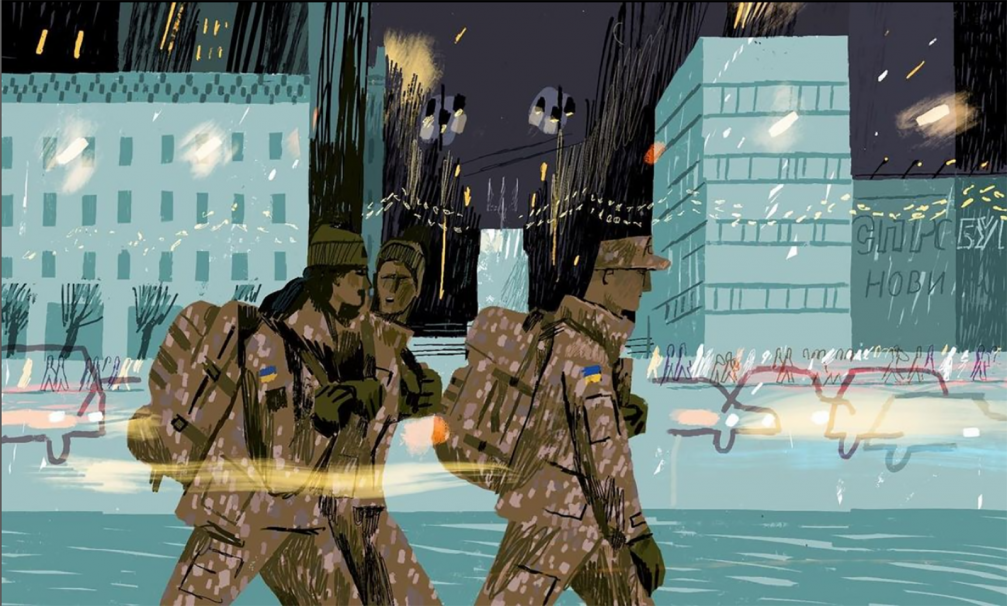 Yakusha Design
Yakusha Design is a cross-disciplinary design studio led by the Ukrainian architect Victoria Yakusha. It has gained international recognition with the product design line Faina. The design philosophy of Yakusha Design is based on natural materials and traditional Ukrainian crafting techniques. Since 2018, Victoria has been organising design tours to Ukraine, introducing visitors to the region's cultural heritage and unique crafts traditions.