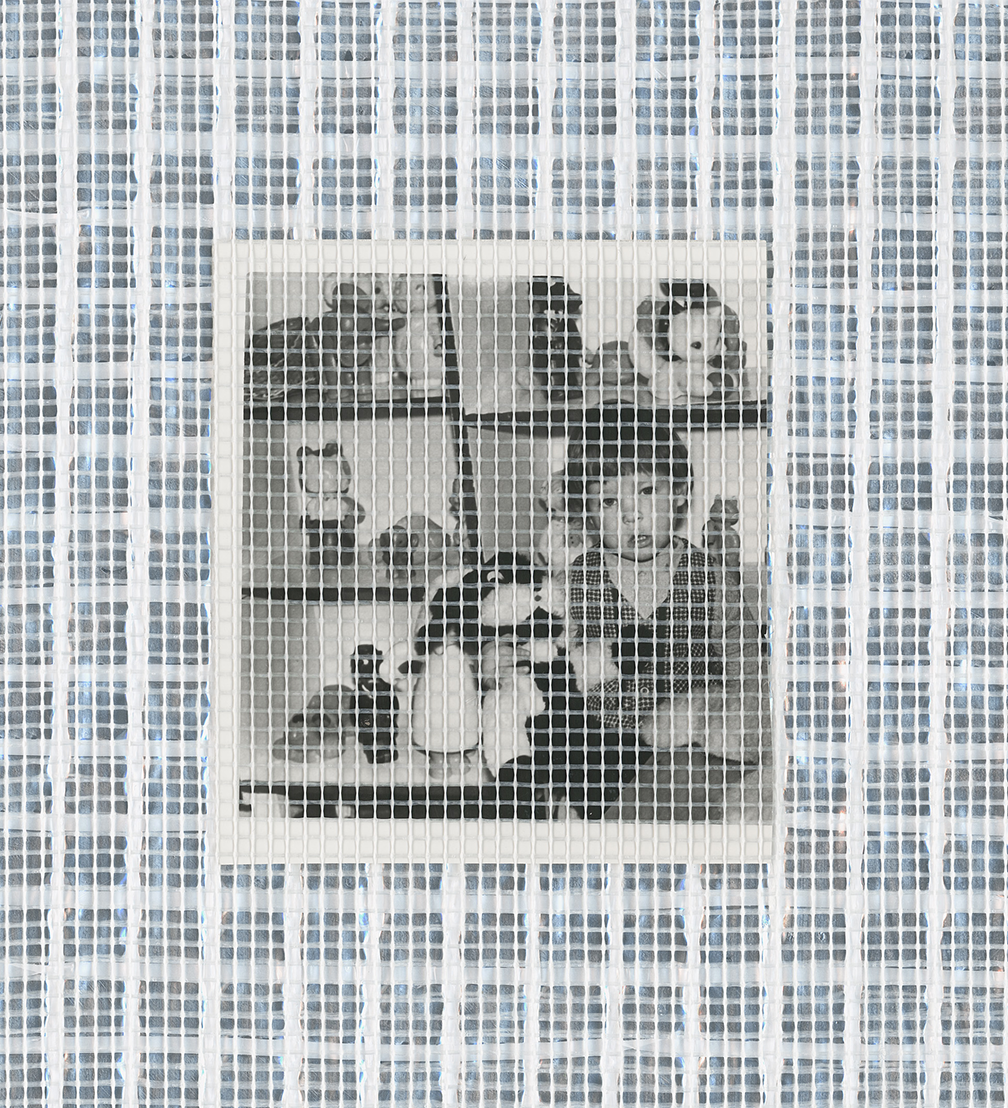 Photo by Kristīne Krauze–Slucka
From April 7 to May 14, the ISSP Gallery is showing artist Kristīne Krauze–Slucka's exhibition Resolution Strike, a mixed media installation that looks at the overproduction of photography in the digital age. The curator of the exhibition is Iveta Gabaliņa.
The Latvian artist Kristīne Krauze–Slucka's exhibition Resolution Strike critically analyses the value of photography and photographic memories in the age of digitisation and social networking platforms. The exhibited installation consists of shredded photos from the artist's family album. «As the photographs disintegrate, the family's memories turn into a shapeless mass thus subjecting photography to a search for new meanings. In today's digital age, more photographs are taken than ever, yet this development has diluted the value of a single photograph, since endless amounts of images are collecting virtual dust, forgotten within a data oblivion. This hallmark of our era has left its marks on people's senses and perception of the environment, leading to a sense of alienation within the society,» says the description of the exhibition.
Kristīne, describing the inspiration for her work, says that when she and her mother flipped through the family album, she realised that it is not the photos, but the process of reviewing the album itself and the conversation that gives these photos value. «In the post-digital age, when excessive amounts of images lead to repetition, density and intensity, while the camera's reproductive function reduces presence to a flat data set, the role of photography has changed significantly. Printed photo albums have become an old fashioned format for storing visual memories and have eventually been replaced by the by-products of the digital age — social networking platforms or hard drives. These personal memories are transformed into an incomprehensible mass of data flowing through devices like strainers, forming stale ponds of images,» curator Iveta Gabaliņa describes the exhibition.
Kristīne Krauze–Slucka (1979) is a Latvian visual artist. In her practice, she studies the relationship between man, technology and nature, paying attention to the processes of adaptation and hybridisation, often focusing on the materiality aspects of the chosen media.
The opening of the exhibition in the ISSP Gallery will take place on April 7 from 12.00 to 20.00.