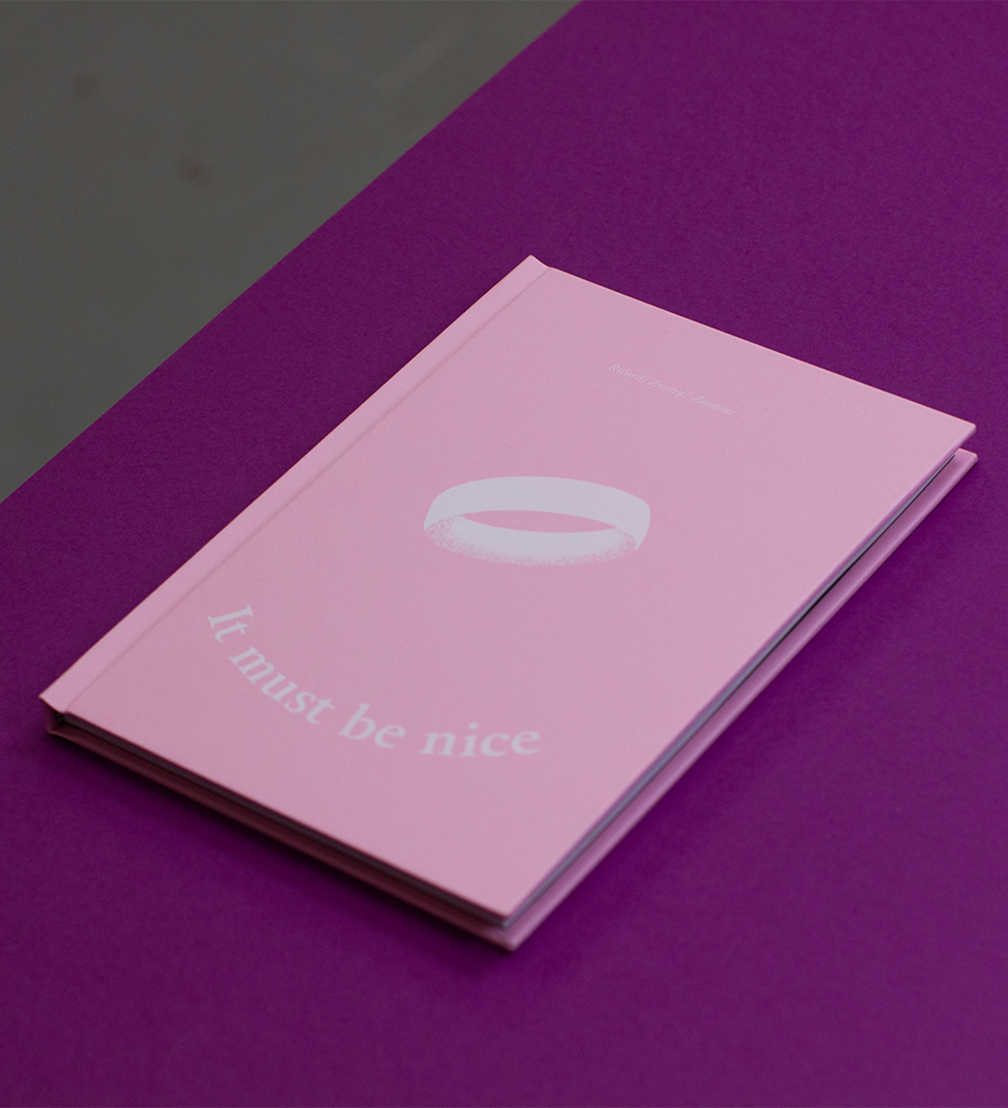 Ričards Znutiņš–Znutāns, a graphic design student at the Design Department of the Art Academy of Latvia, has created a book titled It must be nice, published by the Portuguese publishing house Stolen Books. The project is based on his interest in the world of human emotions.
«Scientists have identified 27 types of emotions. In this research project, I interviewed 27 people from around the world who shared their memories. Each of them spoke about a moment in their life when they experienced and felt one of these emotions — personally and honestly. For example, Davide, a guy from Italy, shared a memory of empathy, while Hebe, a girl from Nicaragua, shared a memory of the satisfaction of playing music in her room or at a concert,» Ričards explains the idea of the book.
The book contains stories from Spain, Norway, Morocco, Australia, Sweden, Brazil, the USA, Albania, Taiwan, and many other countries. Ričards described and illustrated the emotions, revealing his view of the experiences of others. The 80 pages of the book are like a journey of memories that winds through different times and places. Ričards' illustrations feature bright colours and geometric shapes, and the protagonists express emotions through body language and composition of the image.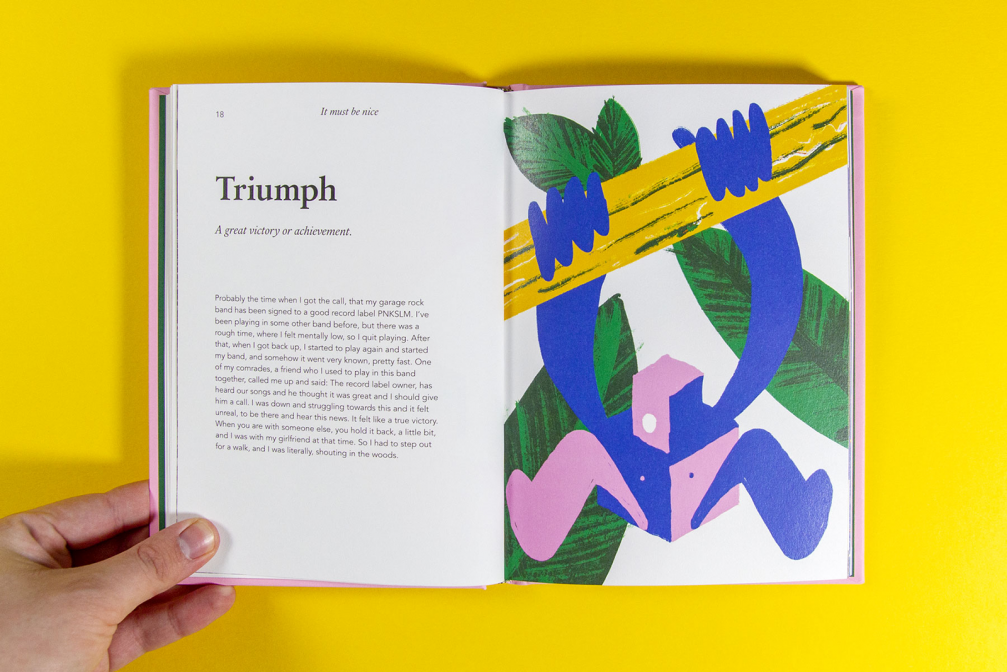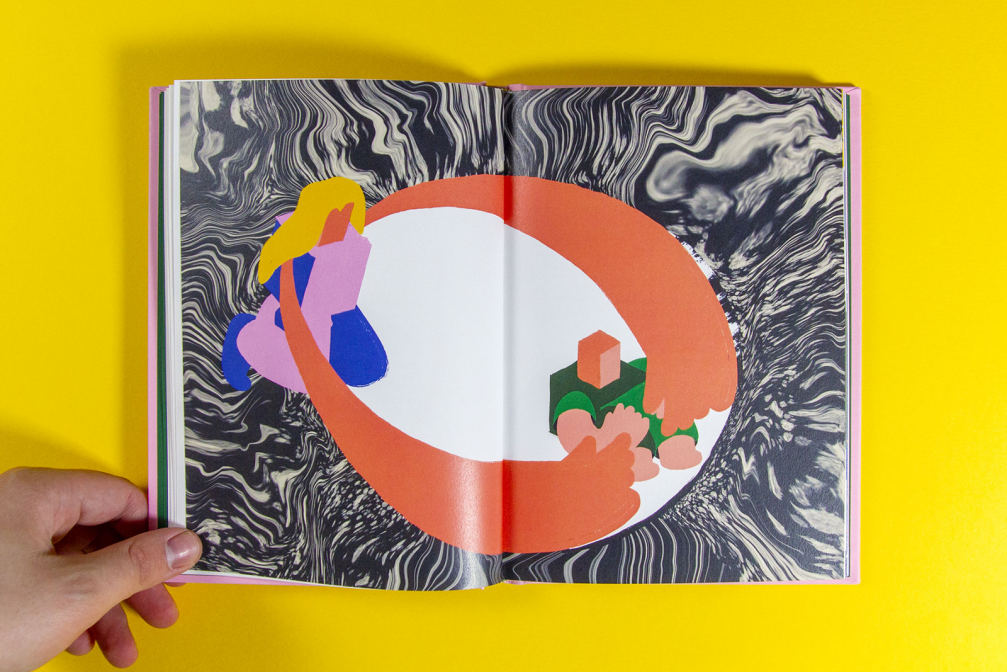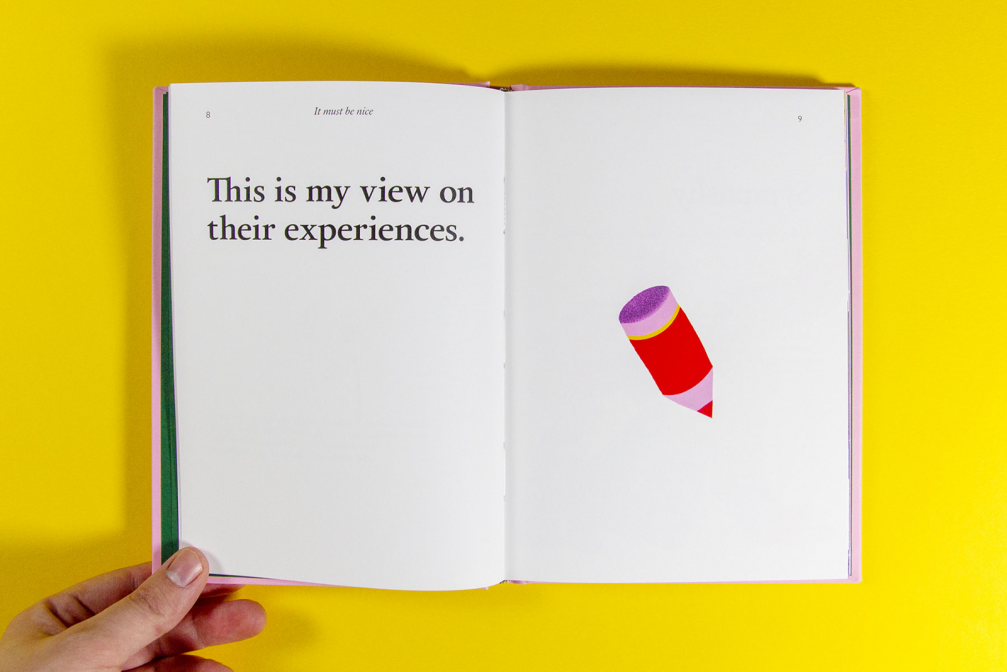 The book It must be nice started as a study project, which later became a collaboration with Stolen Books. «I came up with the idea myself, found the publishing house myself, and with their help we realised this work, for which I am now happy and grateful that they gave me the opportunity,» says Ričards.
The book can be viewed and purchased on the website of Stolen Books or by sending a message Ričards Znutiņš–Znutāns.