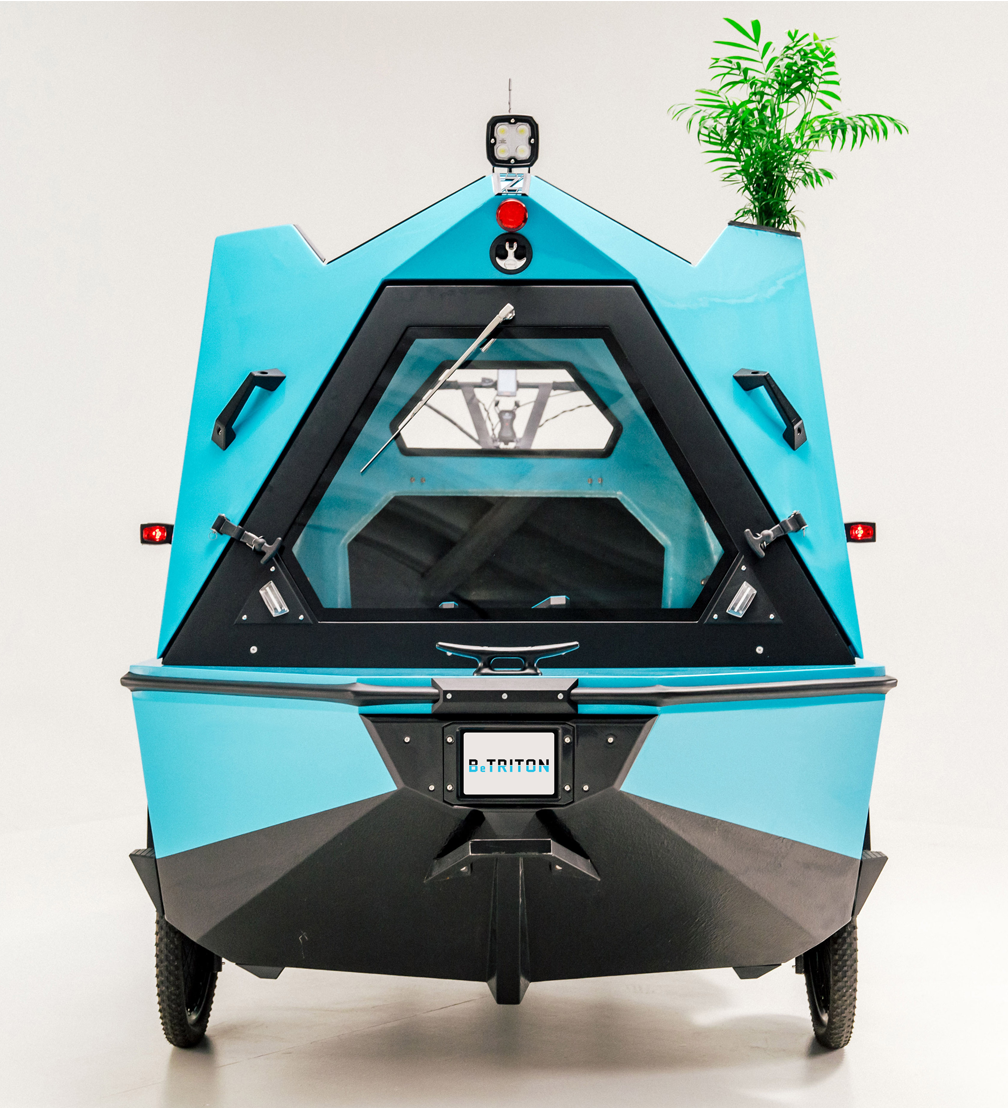 BeTriton is an amphibious camper-tricycle that offers the freedom to travel over both land and water. This unique electric recreational vehicle is built for the ever-increasing number of people who look for extraordinary, sustainable, and immersive ways to explore the outdoors. It's an electric boat, a tricycle, and a tiny camper for two — an all-in-one solution for either long adventures or short weekend getaways.
The CEO and founder of BeTriton Aigars Lauzis is a landscape architect from Smiltene, Latvia, who came up with the idea of an amphibious vehicle during a four-year-long cycle journey from London to Tokyo. He created the first prototype of the camper-tricycle in 2019, but now a new, improved model is about to hit production — the company will start delivering the first pre-orders towards the end of this year and will start rentals in Latvia this summer.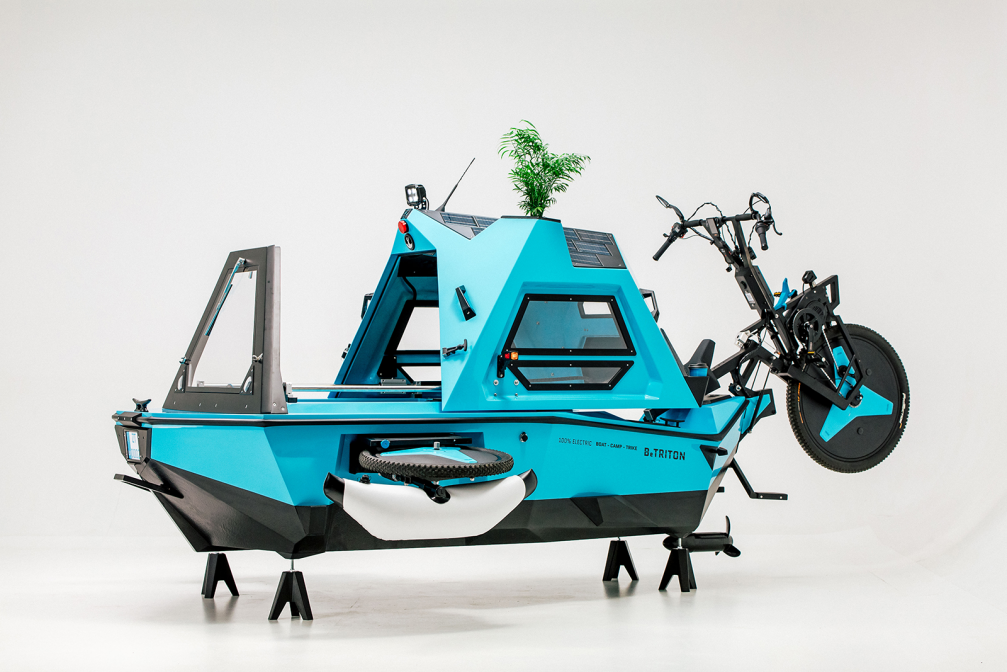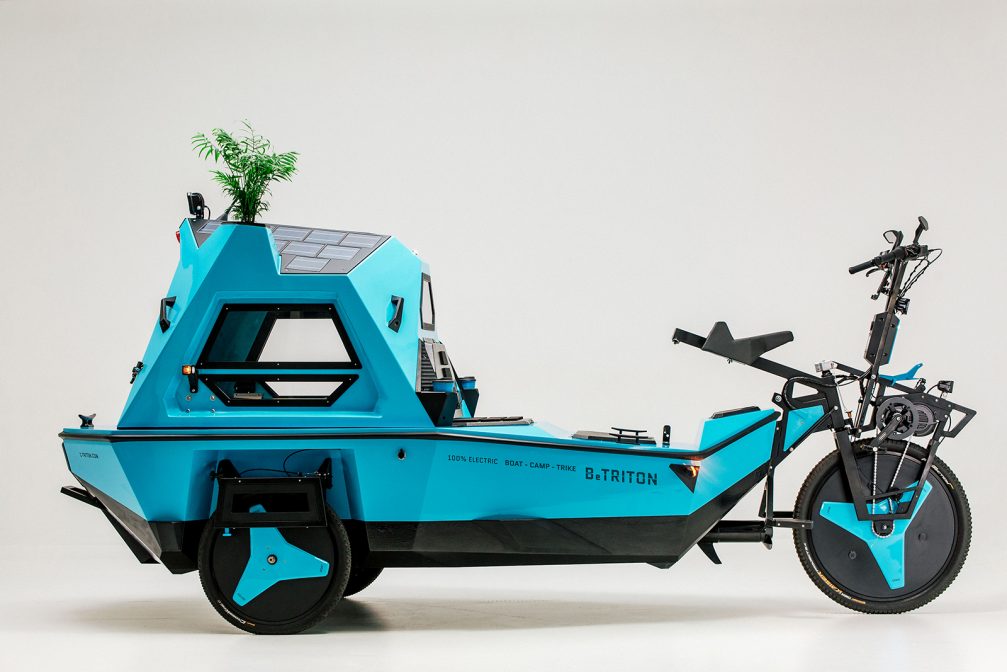 BeTriton is on a mission to shift the way people travel and engage with nature, especially in the current times of a worldwide pandemic and a continuous desire to escape in a self-contained and autonomous way. This vision is being brought to life in a factory and workshop in Valmiera. Equipped with research and development, prototyping, manufacturing, and assembly tools, and collaborating with engineers and manufacturing partners, the BeTriton factory has created and tested a new market-ready model over 14 months.
The product is 100% electric with both boat and tricycle electric motors, a lithium-ion battery pack, and integrated roof solar panels, although the vehicle can also be powered by cycling or rowing. Its body is manufactured in organic fibreglass with polyester made from recycled PET bottles and a number of parts are large-format 3D printed bioplastic pieces. An additional feature is a plant pot that enables users to carry small trees that can be planted along the way to reforest our planet. Hence BeTriton has a positive CO2 footprint and aims to be the most sustainable recreational vehicle on the market. Apart from the ready-made model, the company is also developing a do-it-yourself kit, which will be a simplified, modular, more affordable, and easy to ship version of the same concept.
BeTriton is supported by Magnetic Latvia, Valmiera Business Incubator, European Regional Development Fund and others. More information, pre-orders and rentals are available on the company's webpage.