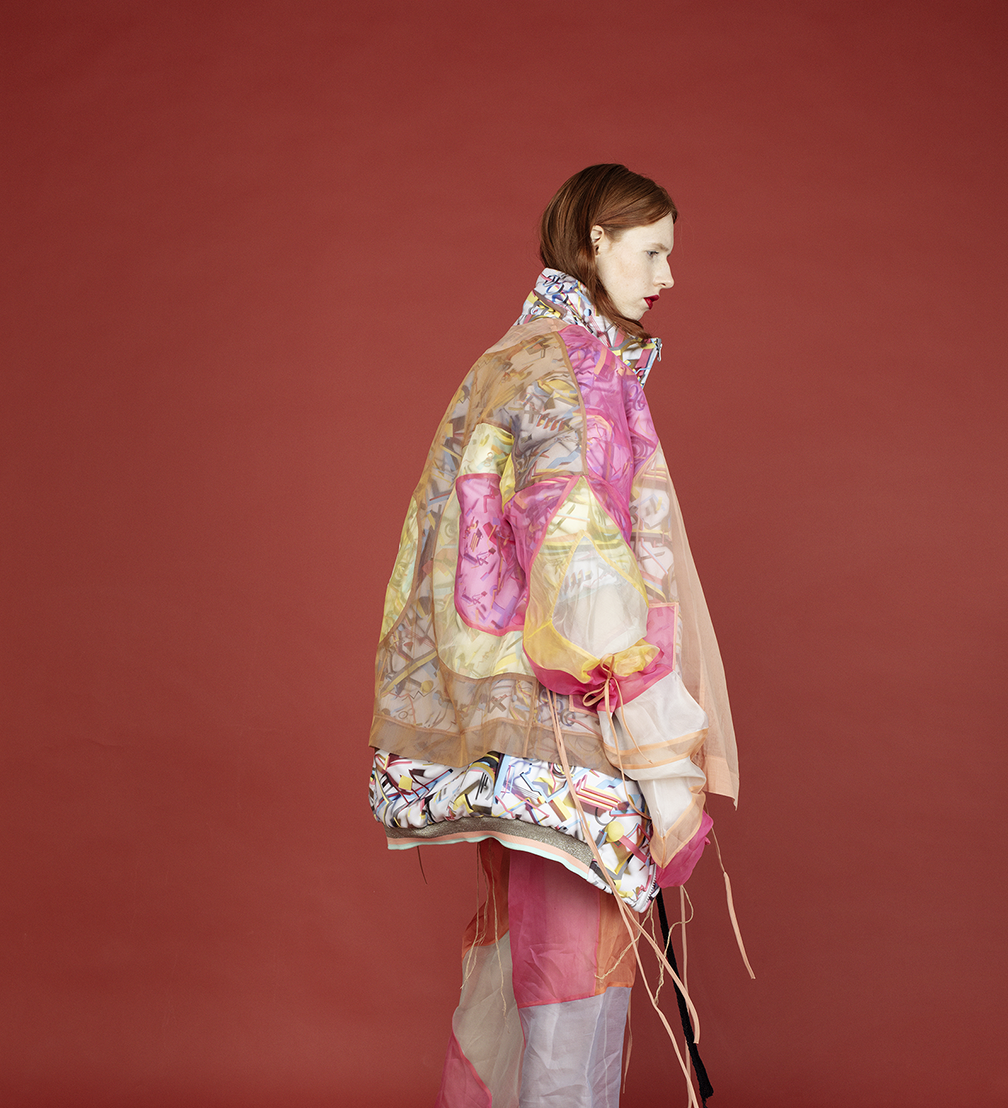 Photo by Kristine Madjare
While creating the latest collection of the clothing brand Tribal Hotel, fashion designer Simona Veilande together with artist Miko continued to study Latvian constructivist Gustav Klucis, this time focusing on his relationship with his wife, artist Valentina Kulagina. Both personalities and their artistic expressions are interpreted in multi-layered, creative, and romantic looks that allow Gustav and Valentina to meet once again.
Although Tribal Hotel's autumn–winter 2022 collection was originally intended as a study of Gustav Klucis' personality and its manifestations in his work, Simona Veilande and Miko came to the conclusion that Klucis' life and work were inextricably linked to his wife, Valentina Kulagina. Like Klucis, Valentina was an innovative artist, designer of posters, books and exhibitions, who also worked in photography and photomontage. «During their time together, Klucis and Kulagina used photography as an experimental and creative process of mutual exchange, also photographing each other for collage and photomontage purposes,» says Simona.
Another aspect that prompted Tribal Hotel to focus on the relationship of the two pioneers of constructivism was the tragic fact that after the secret arrest and shooting of Klucis in 1938, Valentina didn't know about his fate and continued to hope that they would meet again. The collection is designed as a reunion of Gustav and Valentina, interpreting the methods typical of both artists in clothing. «We drew portraits of both of them, turned them into a cross-stitch, and combined both faces into one drawing, which was embroidered on a mohair cardigant. Several fabric prints depicting the moments of their collaboration in the photo studio were also created,» the designer reveals. Additionaly, Simona and Miko gave spatiality to the geometric shapes characteristic of Klucis and Kulagina when creating prints and transferring shapes onto silk organza sportswear and work gloves.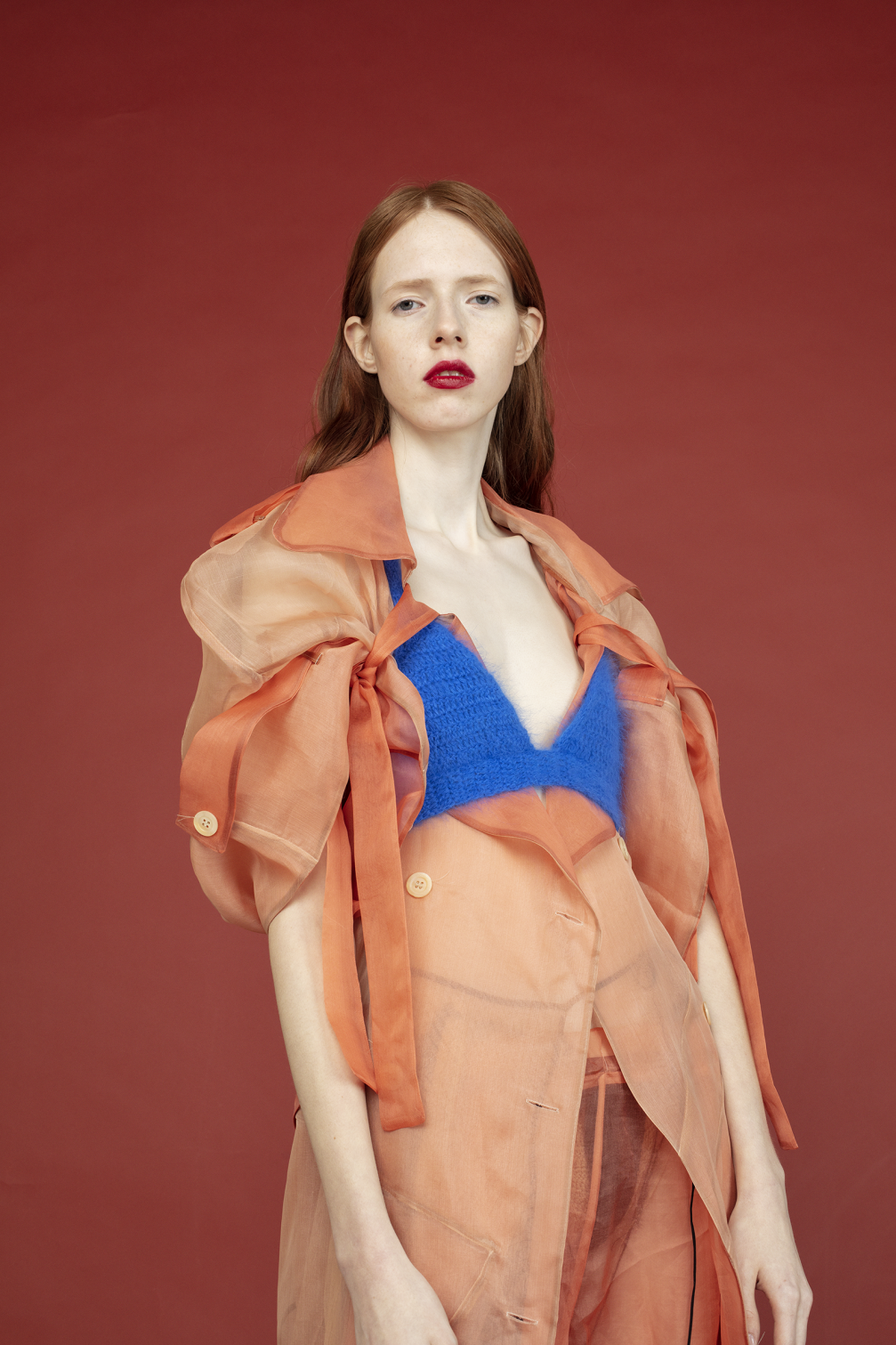 The new collection features traditional feminine fashion attributes — silk organza, crochet, cross stitch, mohair, small bags, little jackets, aprons, transparency and fragility — contrasted with masculine elements such as trench coat, tracksuit, quilted jacket, thick fabric, and leather. As Simona points out, the feminine and masculine looks reflect not only the relationship between Klucis and Kulagina, but also echo the modern woman, the dissolving gender boundaries, as well as the hopes and confusion of this time.
You can follow the news of Tribal Hotel on the brand's Instagram account.