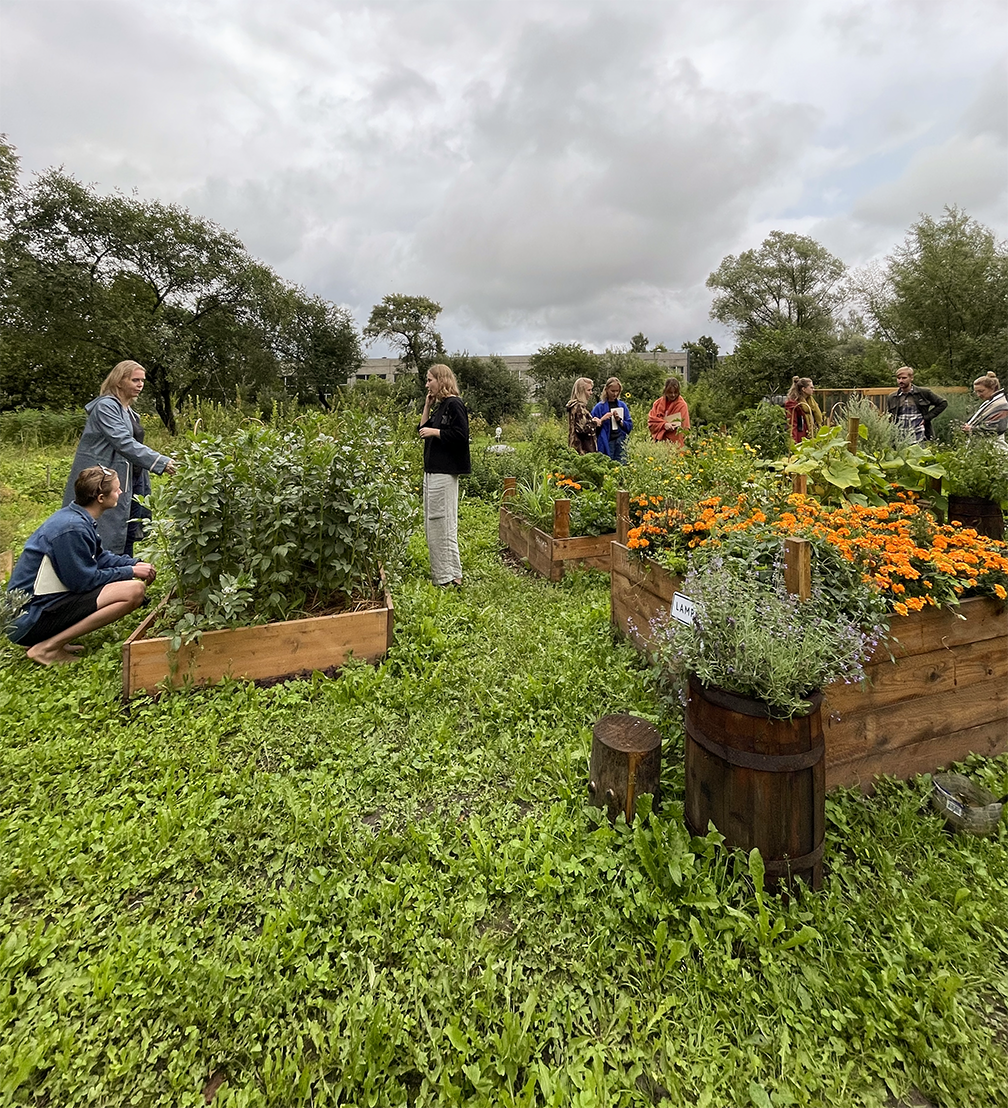 Photo — courtesy of Cēsis Pluriversity
The outdoor classroom and permaculture garden Jume of Cēsis Pluriversity is among the finalists of the New European Bauhaus Prize. The education platform seeks to integrate learning processes into the urban environment and offers an opportunity to gain and share skills and knowledge that address global challenges locally. Anyone can help the initiative win the prize by voting for the project until 16 May.
Cēsis Pluriversity is an urban planning experiment and educational research and design project that, in collaboration with local and foreign academics and practitioners, implements non-formal learning events with the aim of community strengthening. Instead of building a new school in Cēsis, the education platform seeks to create an urban environment that transforms all of Cēsis into an alternative learning place. «Cēsis Pluriversity does not look for a school in the city, but tries to see the whole city as a school,» say the creators of Pluriversity.
In August 2019, a seven-year research and conceptualisation phase was launched, during which various events have been open to the public to create educational content that develops a critical, place-based pedagogy that is relevant to the local landscape, thus creating the preconditions for the creation of sustainable, self-sufficient and alternative economic, social and cultural models. Cēsis Pluriversity offers regular face-to-face and online learning events with the central activity of the annual programme — a summer school — during which a plan for the next academic year is developed. The initiative also explores the public outdoor space in Cēsis and maps places where «classrooms» could be set up as learning community gardens.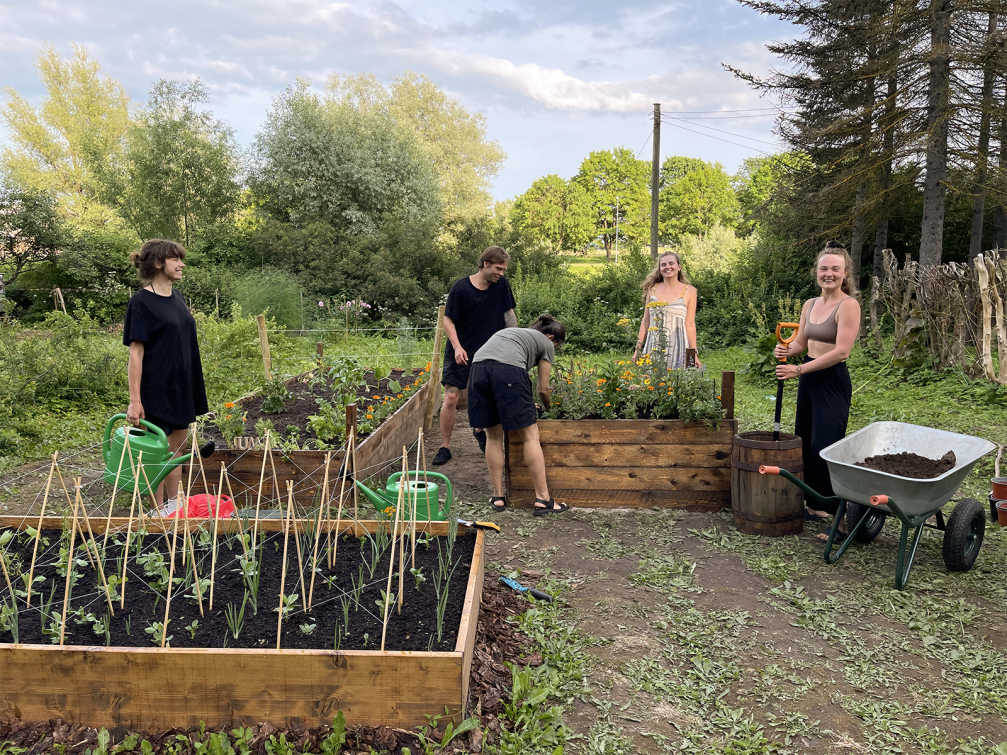 The first public outdoor classroom of this type Jume was established in the spring of 2021 in Rucka manor, Cēsis. This classroom is designed to critically address the changes in learning caused by the pandemic and other 21st century challenges like climate change, food security, soil health and the loss of manual skills. The project implements new ways to create, accumulate and share knowledge of geography, design and environmental philosophy using permaculture principles to strengthen local communities, drive change and address local problems in the context of global challenges.
This year, from more than 1100 entries Jume is among the 52 finalists nominated for the New European Bauhaus Prizes. The outdoor class is competing for the prize in the Reconnecting with nature category, and the creators of Cēsis Pluriversity call to support the initiative by voting for the project on the competition website. It is possible to vote for one of the finalists until May 16 at 18.00 CET.
More information about the outdoor classroom Jume of Cēsis Pluriversity — on the project website of the New European Bauhaus Prizes.