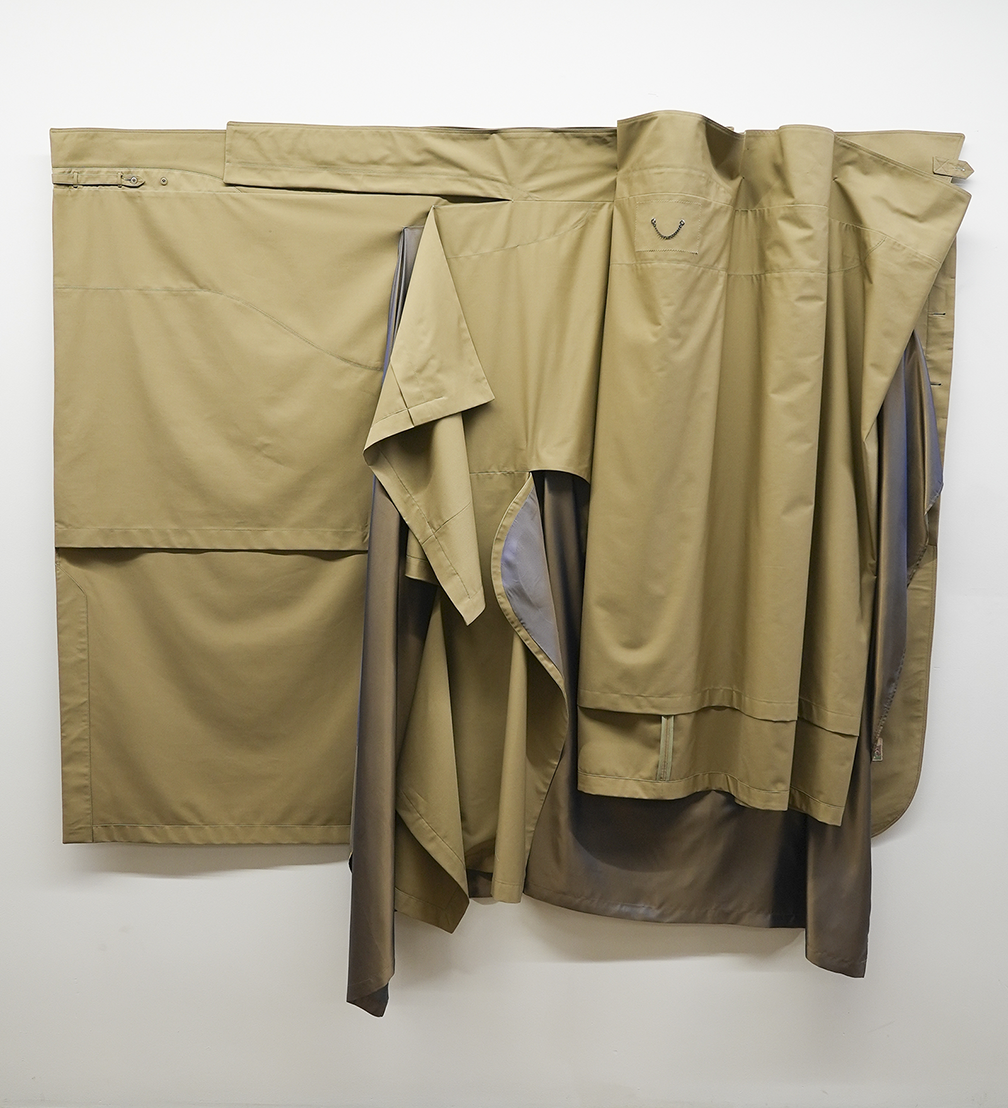 The exhibition A Silk Lining with a Seam Undone by the fashion design collective Mareunrol's focuses on human internal structures, drawing parallels with clothing and interpreting our multi-layered nature in three relief sculptures of fabric. The exhibition is open until May 20.
Mareunrol's exhibition at Alma Gallery has been inspired by both the pandemic and the global turmoil. «The current age has turned us all inside out. It has forced us to confront the deepest subcutaneous layers of reality. Personally and globally. Physically and mentally. The pandemic was a cold-blooded reminder of how the fine-tuned mechanisms known as bodies function. A reminder to everyone, regardless of their political or social convictions, wealth or national identity, education, or status, of how interconnected everything is in the body, and how incredibly quickly the body's systemic balance and ability to function can collapse should some essential element/organ break down,» writes journalist Una Meistere in the intro of the exhibition.
She points out that when we are in a state of anxiety, the layers of our image and identity break down and never return to their original state. Often referred to as the «second skin», clothing is also one of the layers of our personality — it is the outer shell that tells others about our nature and the way we think about ourselves and how we want others to think about us.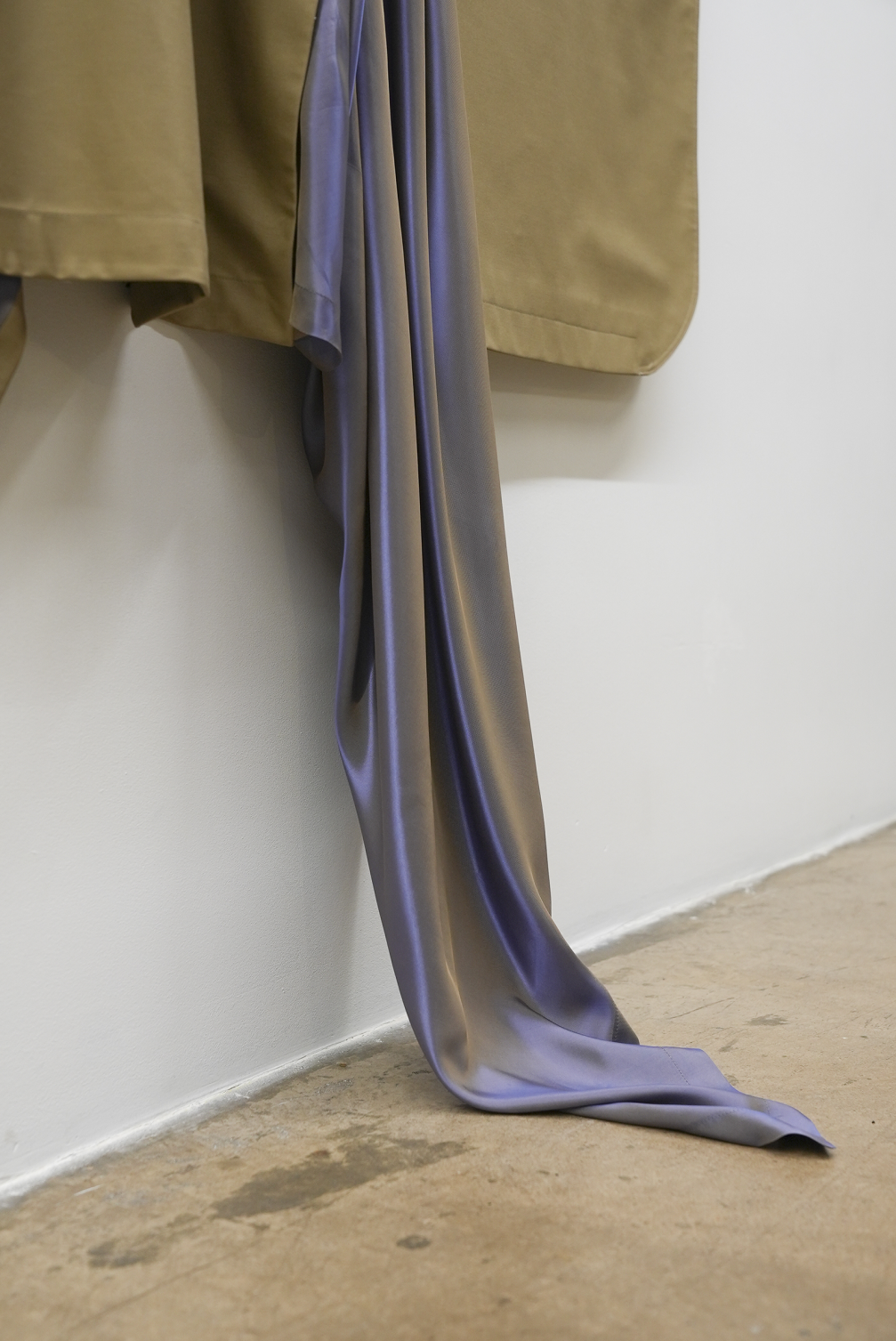 Works shown in the exhibition refer to the childhood memories of Mareunrol's designer Rolands Pēterkops. Underneath the layers of clothing on the hallway hanger, he listened to how various coats change the surrounding sounds and at the same time discovered the «subcutaneous world» of clothing — a ghostly and worn-out wool sleeve, a used handkerchief in a coat pocket or an undone seam to tweak further, thus reducing his anxiety.
The exhibition A Silk Lining with a Seam Undone consists of three fabric relief sculptures, in which dusters are deconstructed and their internal construction is revealed. Although the deconstruction of clothing is nothing new since it was introduced into fashion by Japanese designers back in the 1980s, the works in the exhibition go a step further, connecting the visible and the hidden, inviting the viewer to encounter their «layers» and reminding them that the outside and inside are inextricably linked.