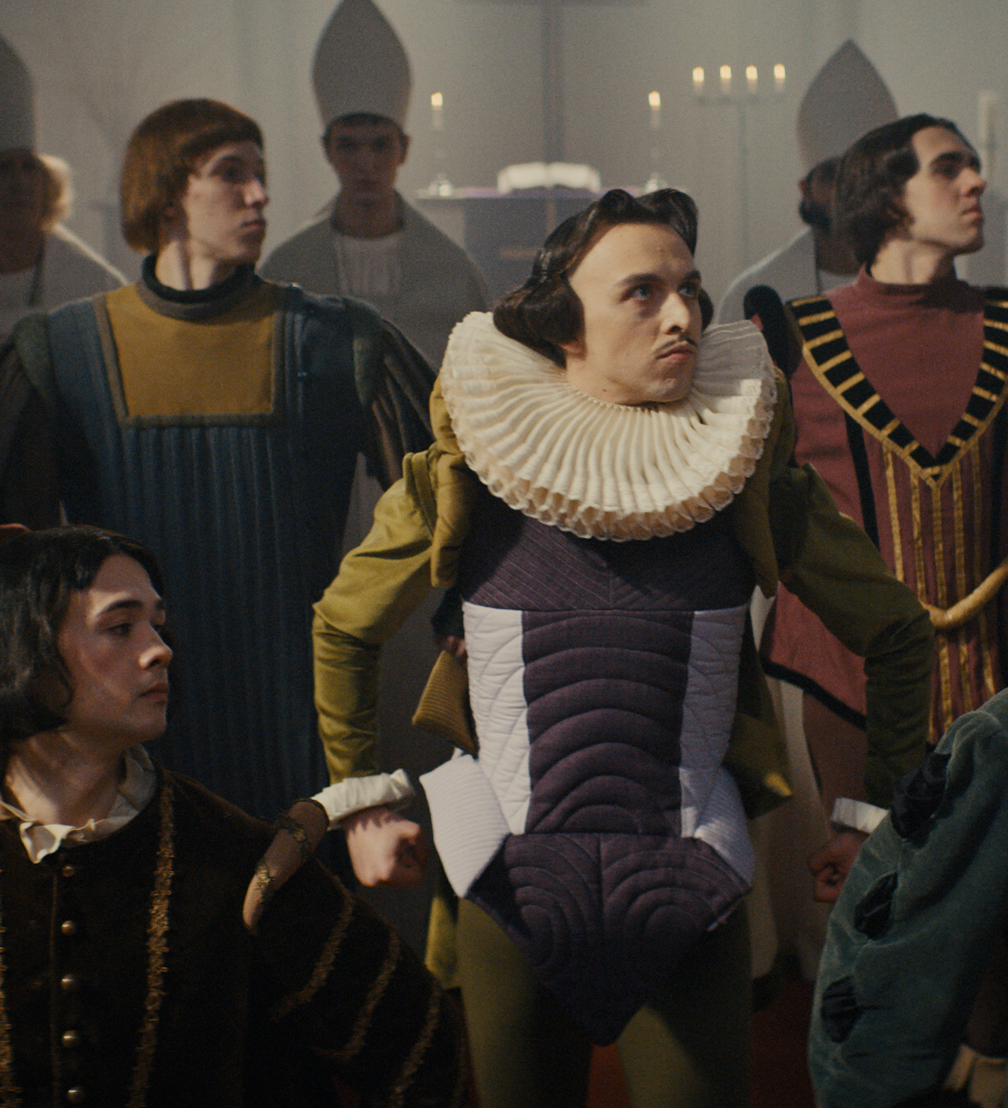 Screenshot from the music video of Racked by Tommy Cash
Estonian rapper Tommy Cash, who has gained widespread international recognition, has released a video for the song Racked from his latest album Moneysutra. A number of Latvian creatives were involved in the making of the music video, including production company WMW Studio and fashion designers Mareunrol's.
Director Anna-Lisa Himma, who has been collaborating with Tommy Cash since 2015, invited Latvian producer Normunds Rumba from WMW Studio and cinematographer Jurģis Kmins to create the clip, while the costumes were designed by Mareunrol's.
The co-production of WMW Studio and the Estonian production company Allfilm was shot in the spring of this year in several locations in Estonia and Latvia. The filming took place at Torņakalns Church in Riga and Aarensburg Castle in Kuressaare in a stylised medieval aesthetic, with the rapper performing scenes choreographed by Ruslan Levchenko from Ghetto Dance.
«This was a very inspiring adventure,» says Rolands Pēterkops of Mareunrol's. He equates the designing of more than 50 costumes for the clip with the creation of opera costumes: «It's incredible that all this was done despite the pandemic. We are grateful for the opportunity to work with the talented Anna Himm and Tommy Cash, who we thank very much for the invitation. In the less than four minutes of the short film, it is possible to appreciate the cinematic scope of the artistic vision, but it must be said that the finesse of the details and impressive teamwork remain behind the scenes.»
This is not the first time that WMW Studio has participated in the creation of expressive music videos. In 2020, the company received the British Music Video of the Year Award as the best debutant in the alternative music video category with the music video Moor for the artist Zebra Katz, directed by Latvian director Žanete Skarule. The goal of WMW Studio is to bring together emerging talents and established Latvian artists in video production, creating visually and creatively outstanding results.