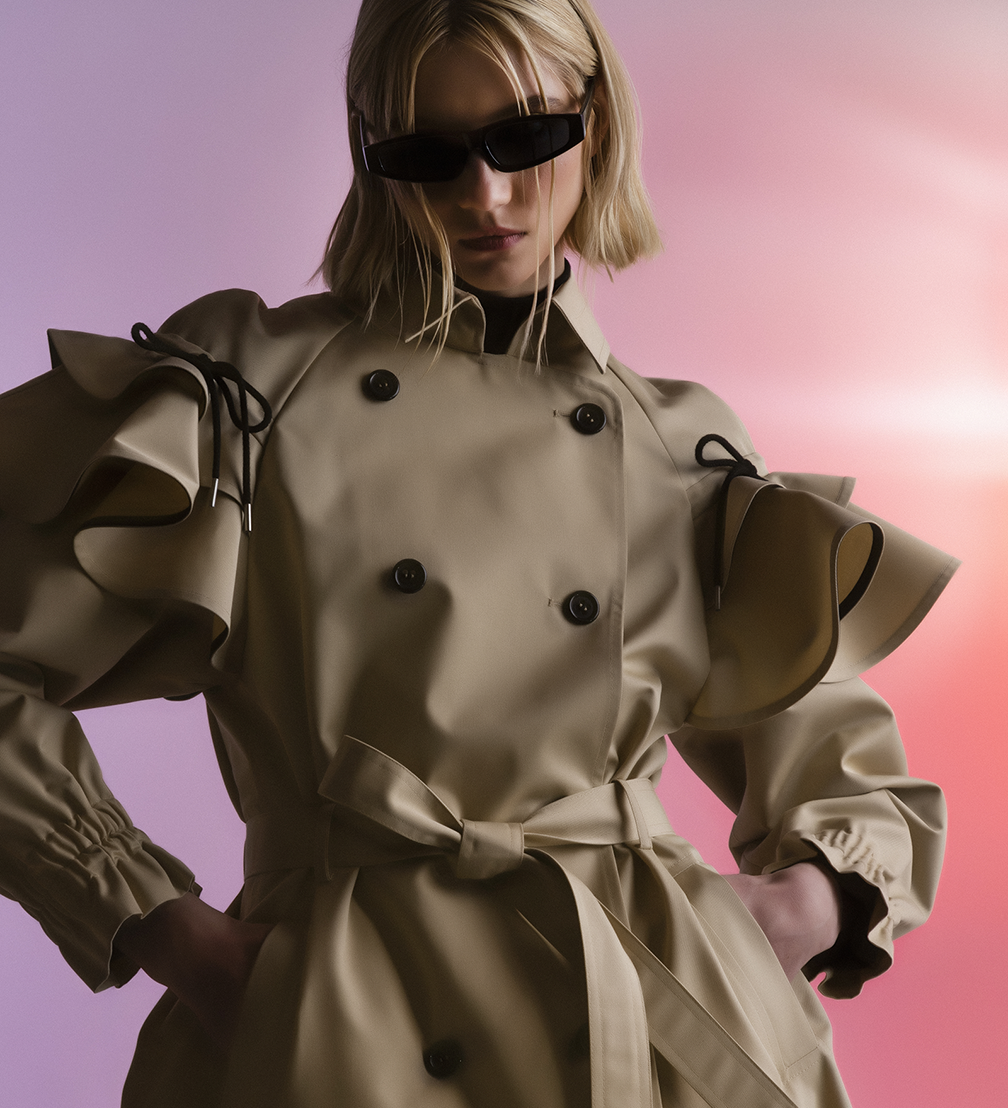 Inspired by leisure wear that has entered our everyday style during the pandemic as well as sportswear of the previous century, the summer collection of the women's fashion brand Talented allows its wearer to feel bold and beautiful without sacrificing comfort.
Indra Komarova, lead designer of Talented, says that she has always been interested in ways to make fashion as comfortable and functional as possible, and now this approach has become a necessity: «The recent years of the pandemic have set a new bar, forcing strict workwear to retreat in front of comfortable trainers while their wearers work from home.» For the design of the new collection, the designer sought inspiration in 1970s and 1980s sportswear, which combined both comfort and style, as well as sexuality.
The summer 2022 collection merges sporty silhouettes with decorative details, such as ruffles and bows, which give the clothing a more expressive character, while the contrasting colour combinations, the highlighted seams and the bright stripes that refer to retro tracksuits render the look more dynamic. In addition to the cotton shirt fabrics characteristic to the brand, various knitted fabrics are also used in the collection.
«In sportswear, it is very important that the clothing is supportive and helps the wearer to achieve their goals. It is also important for me to create clothes that help women to achieve their goals — perhaps not in sports, but in career, self-growth, or everyday life. This is my understanding of sustainable design — if the clothing is contemporary, well-made, comfortable, and flattering to the wearer, it will last a long time and earn the owner's respect and care,» Indra says about the new collection.
The collection was made with the support of State Culture Capital Foundation.