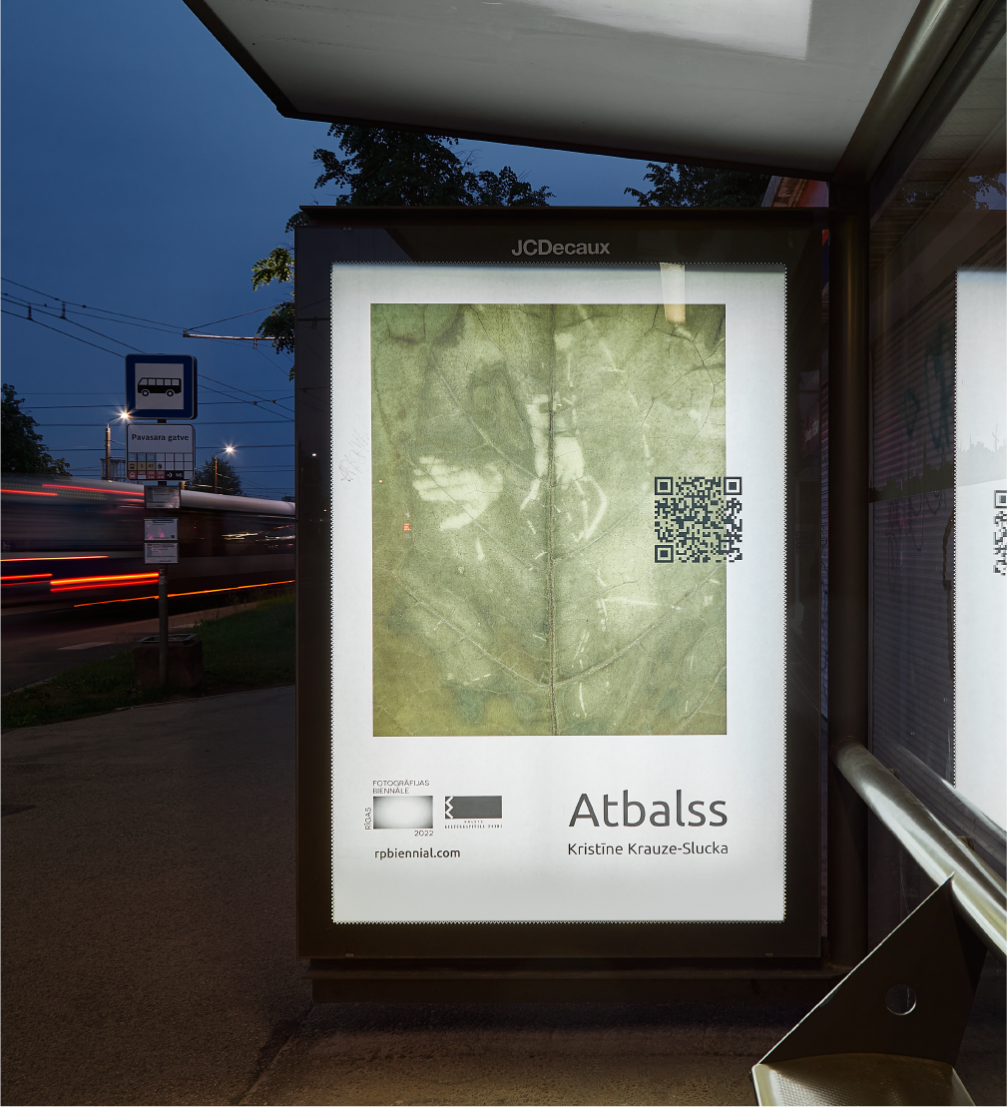 Until June 19, the outdoor exhibition Echo by Kristīne Krauze–Slucka is showcased at numerous public transportation stops in Riga as part of the Riga Photography Biennale 2022 (RFB 2022). The visual works exhibited at the stops are supplemented with fragments of artificial speech, allowing us to imagine life in a dystopian world.
Creators of Echo have chosen English writer Edward Morgan Forster's 1909 dystopian novel The Machine Stops as the inspiration for the exhibition. In it, the society of the future can no longer live on the face of the earth. People have started living underground — everyone lives alone and in complete isolation. It is a life of social distancing and remote communication. The physical, mental and intellectual needs of all inhabitants of the underworld are met through the Machine. Food, music, bed, bath, or human communication are one button, a flick of a switch away. Disconnecting from the Machine means social exclusion and safe death because people have lost their natural survival instincts and skills.
As exhibition organisers point out, the undeniable presence of the digital environment has not only changed our relationship with physical reality but has also become an alarming phenomenon at the individual and societal levels. It influences the ways in which we perceive and experience life. Are we as organic structures moving towards loneliness and social alienation, or will we be able to adapt to the new and artificial state of digital mediation? The project showcases a series of digitalised chlorophyll images, originally developed on plant leaves using natural sunlight, along with short snippets of artificial speech synthesis, which will bring you into the world of the novel The Machine Stops via QR code.
Echo by Kristīne Krauze–Slucka can be viewed at the exhibition venues — public transportation stops in Riga neigborhoods — until June 19. Curator — Anete Skuja.
Riga Photography Biennale 2022 takes place from April 22 and will continue until July 10 with events in various exhibition halls as well as in the urban environment. The artists and curators of the Biennale have invited visitors to look at the state of isolation and its various manifestations as well as effects and to re-learn reading information from photos.