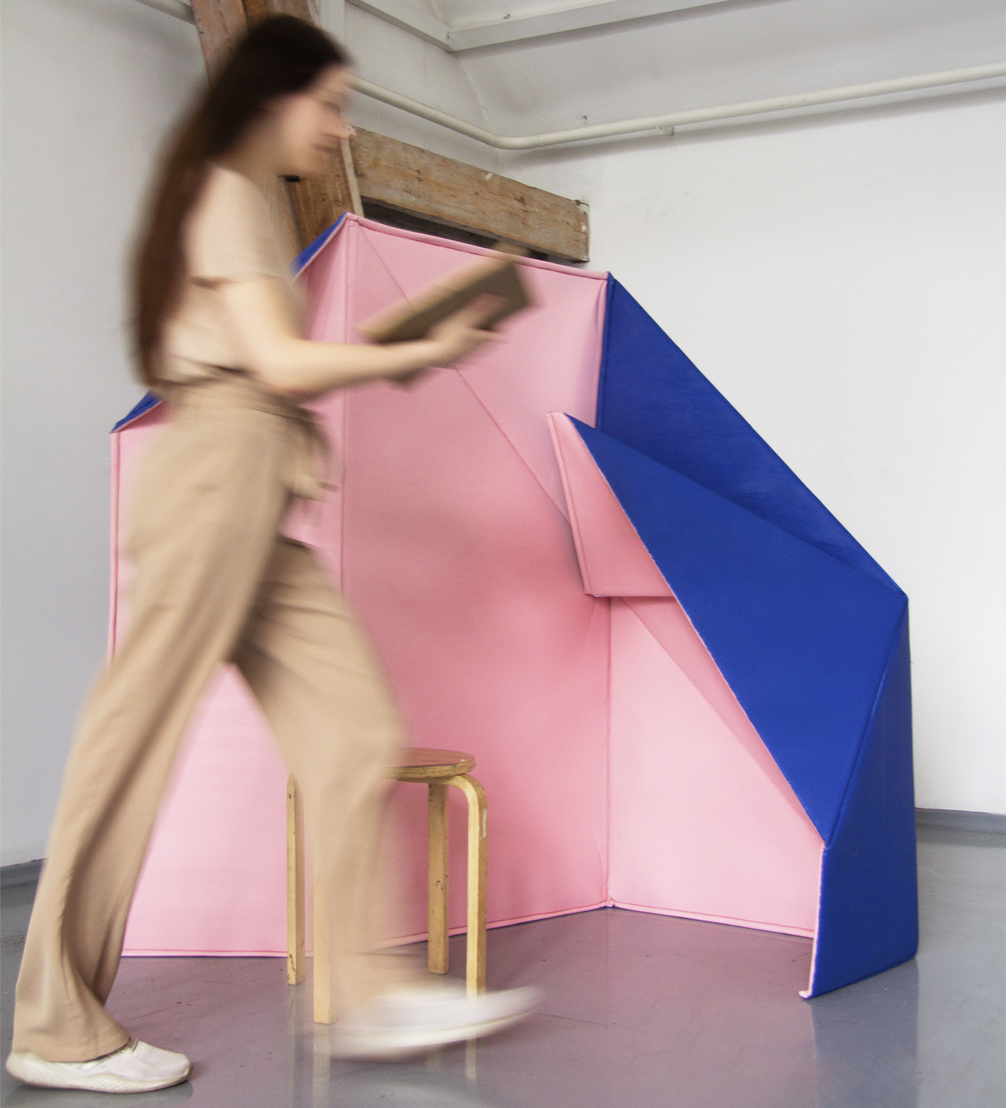 For her bachelor's degree project in the Faculty of Interior Design of the Art Academy of Latvia (AAL), Ērika Sergejeva has created a carpet Bend, which can be turned into a three–dimensional interior object.
In her graduation project, Ērika Sergejeva relies on the history of carpets and invites us to rethink how we use everyday objects. Bend is a folding carpet that can also be used as a space–dividing partition wall. «Since I am interested in other design industries, not just interior design, I addressed the issue of how to turn an object into space by connecting these two design areas,» comments Ērika.
The carpet consists of multiple planes, which can be folded to form three–dimensional shapes. Ērika compares them to the creations of a sculptor. The folds add tectonic stability to the carpet, allowing it to be placed not only horizontally on the floor but also upright as a partition or an interior object. The product has multifunctionality that offers a variety of space organising solutions, preserving traditional carpet features such as noise absorption and heat insulation.
The prototype design is made of foam rubber treated with an antibacterial, antiallergic coating and clad in a waterproof, easy–to–care fabric. The product is complete with neodymium magnets that allow it to be locked in different positions or attached to the wall. Ērika plans to further develop the product by experimenting with connected and sandwich–type materials that would facilitate an improved manufacturing technology.
The supervisor of Ērika's bachelor's degree project is AAL lecturer Māris Mortukāns. Other graduate projects can be viewed on the AAL virtual gallery website.