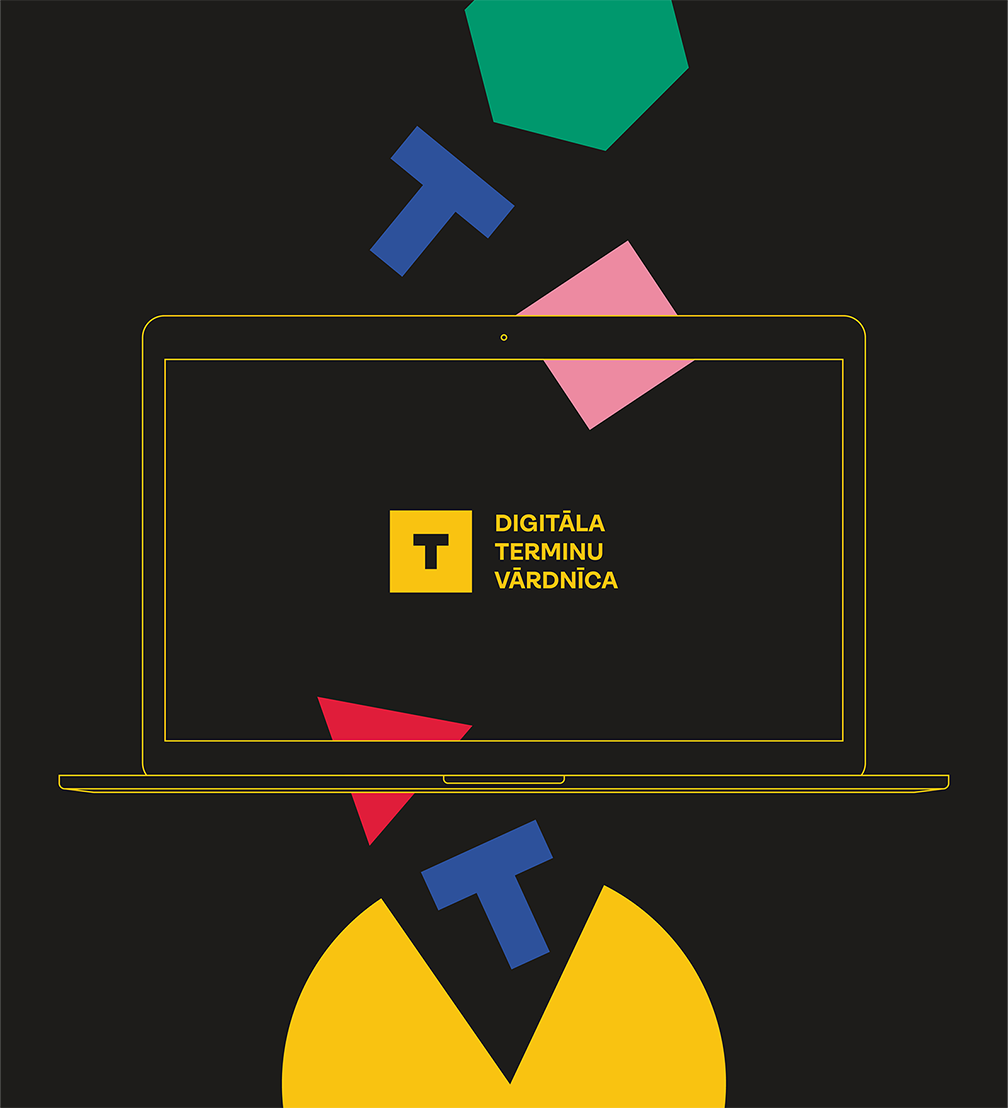 For her master's degree project in the Functional Design Department of the Art Academy of Latvia (AAL), Helēna Vernere has created a digital dictionary Termins (Term), which helps students to understand the theoretical and practical meaning of various terms through visual examples, and also allows students to participate and explain terms to others.
The purpose of the digital dictionary Termins is to support students in the learning process, develop their erudition, and help to create a professional language that corresponds to their chosen career in the future. In the dictionary, terms are explained in a simple and understandable language and illustrated with visual examples. In addition, the students can help each other by explaining the incomprehensible terms with the help of a game. «This is a great opportunity for every student to be present and feel important, potentially improving and enriching the vocabulary of Latvian terminology, as well as interacting with each other while learning the subject and getting feedback from each other,» says Helēna.
The content of the dictionary is based on the learning material provided by the new State Basic Education Standard, and it is organised in seven sections that examine different areas — language, social and civic sphere, cultural understanding and self-expression, natural sciences, mathematics, technology, health and physical activities. Each user of the tool can also create their own sets of terms, while teachers can organise terms in folders corresponding to the current subject.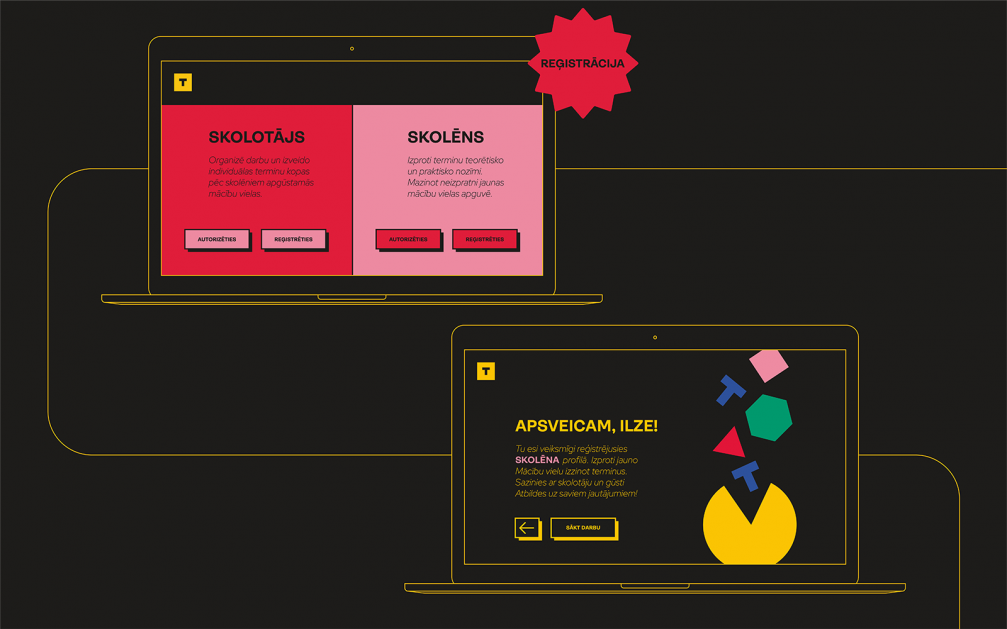 During the research process, Helena, in cooperation with the 9th grade students of Jūrmala State Gymnasium, held a testing workshop to identify shortcomings in the existing search engines, which students actively use in the learning process. «Often the information found is complex, illogical and incomprehensible to students, and the time spent searching for answers to unclear questions is also of great importance. This highlights the need for a meaningful tool that not only provides a theoretical explanation, but also helps to understand the terms with visual examples,» the designer says about the conclusions of the workshop.
Helena reveals that the idea for the digital dictionary Termins came to her even before the pandemic, when she was developing her Bachelor's thesis in the Graphic and Packaging Design specialty of the Functional Design Department of AAL (project supervisor — Matīss Zvaigzne). Taking into account the changes in the educational process introduced by COVID-19 and the need for new digital learning tools, she continued to develop this idea in her master's thesis. The designer points out that the dictionary is only in the development stage, and in order for it to fully perform its educational function, extensive work, a project team and funding would be necessary.
The supervisor of Helēna's master's degree project is designer Maija Rozenfelde, who is also the head of the Design Department of AAL. Other graduate projects can be viewed on the AAL virtual gallery website.