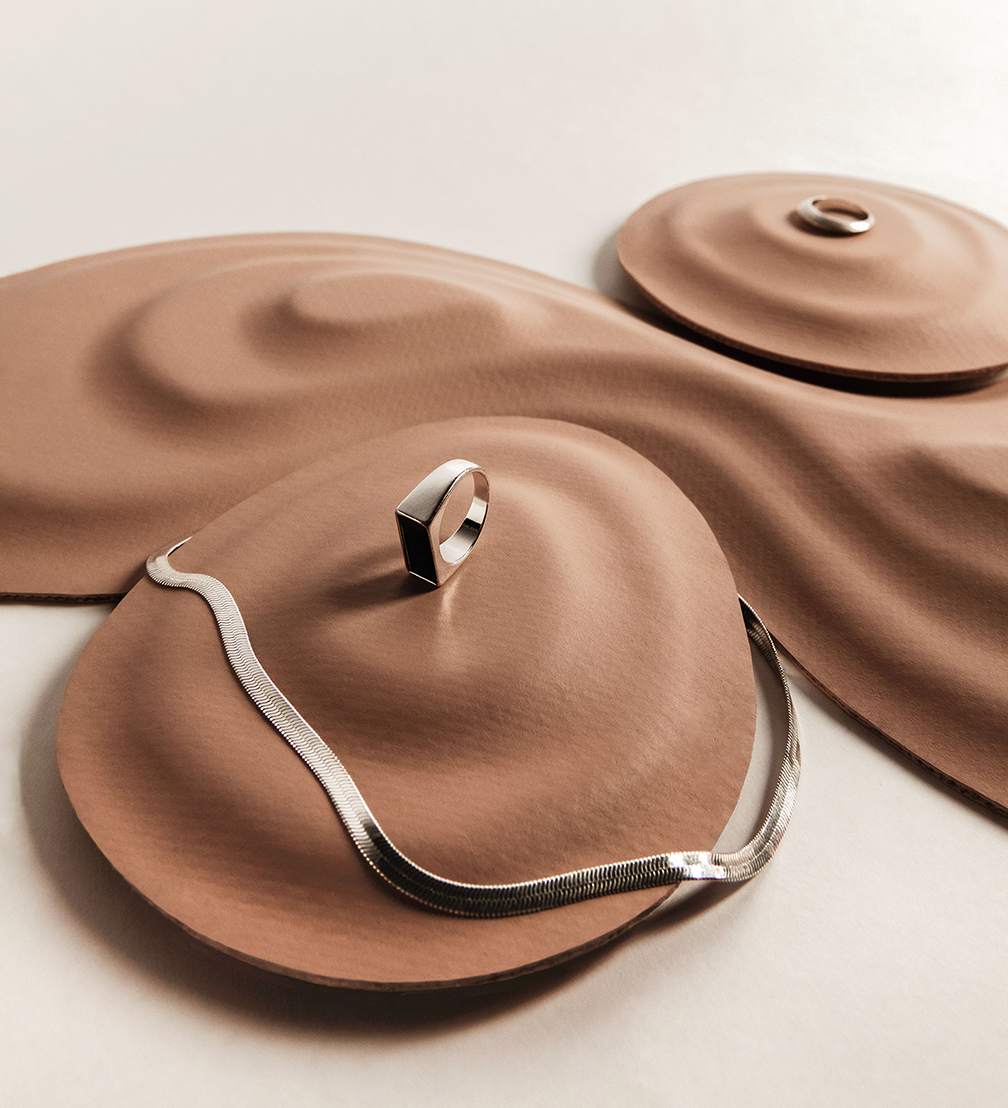 Photo by Dimitris Zymaras
For her bachelor's degree project in the Product Design specialisation of the Functional Design Department of the Art Academy of Latvia (AAL), Luīze Mihailova has created the jewellery display Ooze. Its soft and flowing forms are reminiscent of the human body and reflect how the jewellery will hug it, serving as a discreet yet original backdrop.
Young designer Luīze Mihailova started working on the design of Ooze at the beginning of her fourth year of studies, when she went on a study exchange program to the Willem de Kooning Academie in the Netherlands, where the main task of the course was to create an object from a new material — furniture linoleum — of manufacturer Forbo. In the first phase of the project, the students had six weeks to experiment with the material and create samples for the Forbo exhibition at the Dutch Design Week 2021.
«We were invited to look beyond the obvious and approach the material from a new perspective. In order to highlight its natural flexibility and pleasant texture, I chose to conduct experiments with a vacuum press and shape the material to create an interactive object that is pleasant to the touch and invites the visitor to feel the tactile properties of the material through the form,» says Luīze.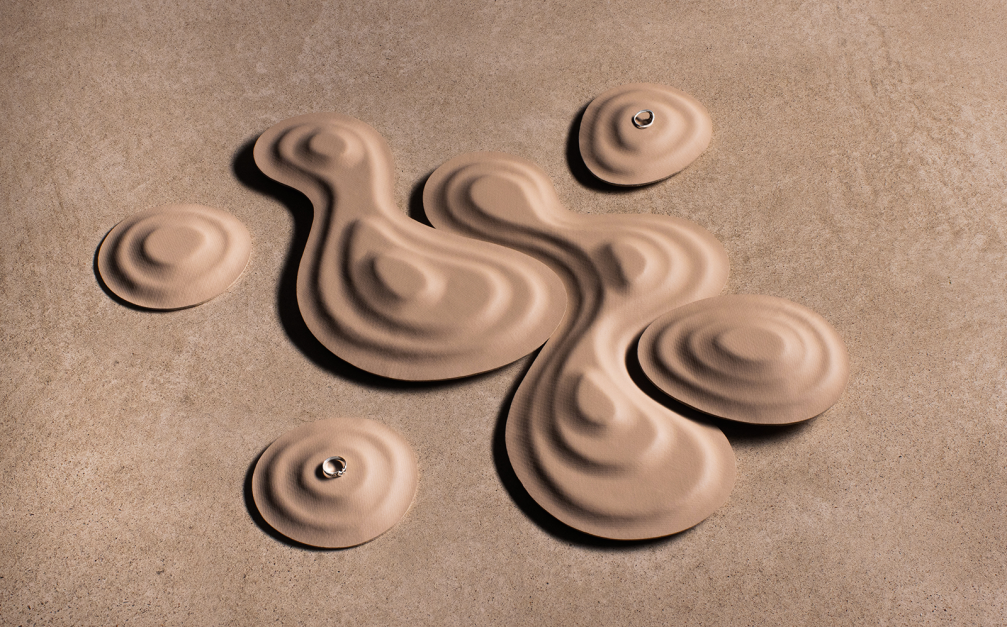 In the second phase of the project, students were asked to develop a product concept and turn the experiment into a finished prototype, showing an unconventional, yet functional application for the new material. «Over time, the prototypes took more and more organic forms until I began to see a resemblance to the human body. That's how I came up with the idea of a jewellery display,» Luīze reveals.
The Ooze jewellery display consists of individual shapes of different sizes, which can be combined with each other and adapted to different shop windows and showcases as needed. The organic form in combination with the soft tone and texture evokes associations with the body, demonstrating how the jewellery will look on it, without directly imitating the human shape. Luīze points out that the production of Ooze requires careful work — first, separate layers are cut from the MDF board with a CNC milling machine, and then each of them is sanded and rounded by hand, so that the linoleum can be glued to it without cracks. The young designer hopes to further develop Ooze in order to put it into production.
The supervisor of Luīze's bachelor's degree project is associate professor Gita Straustiņa. Other graduate projects can be viewed on the AAL virtual gallery website.