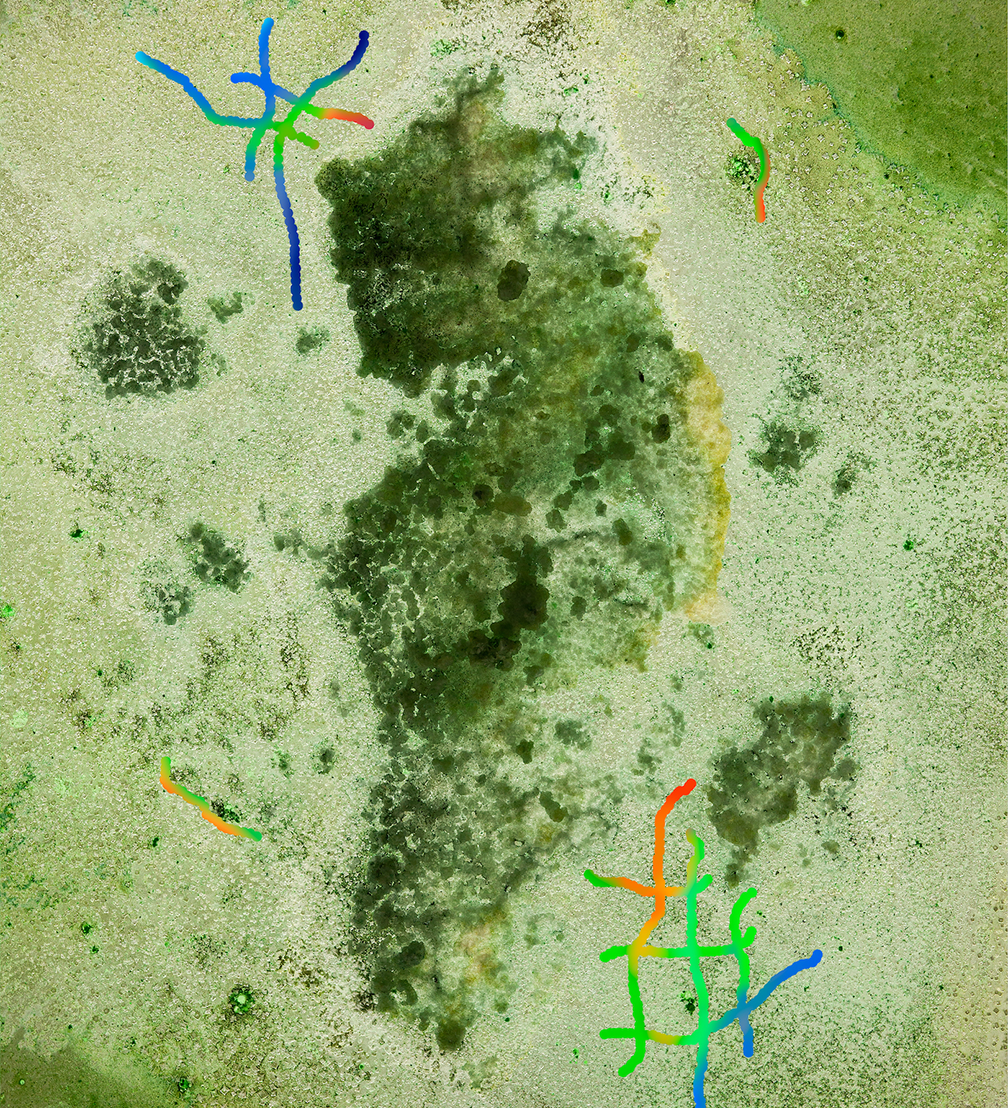 From July 15 to September 9, the ISSP Gallery will host Estonian artist Kristina Õllek's solo exhibition Filtering With Cyanobacteria, Double Binds & Other Blooms, which focuses on the Baltic Sea — one of the most polluted seas in the world. The opening of the exhibition will take place on July 14 at 18.00.
In the exhibition, artist Kristina Õllek combines photographic and sculptural elements based on personal observations and research on the impact of humans on marine ecology. The exhibition focuses on cyanobacteria and the Baltic Sea. Its fragile ecosystem is not only dependent on natural factors, but is heavily impacted by the human population surrounding it, including agricultural run-off nutrients, industrial chemicals, poor water management, waste, heavy marine traffic, underwater noise, etc.
«The Baltic Sea is a semi-enclosed slow-moving sea and its recovery capacity is therefore relatively limited. The excess nutrients in the water, inadequate water treatment, and rising sea temperatures significantly affect the cyanobacterial community, leading to increasing annual cyanobacterial blooms — toxic blue-green algae, which create highly depleted and oxygen-poor areas. These dead zones have a major impact on marine ecology. In addition, approximately 100,000 square-kilometres of the Baltic's seafloor, about a fourth of its total area, is also a variable dead zone due to more saline and denser water that remains on the bottom, therefore isolating it from surface waters and the atmosphere,» says the artist. For the solo exhibition at the ISSP Gallery, Kristina Õllek has been working with sea salt, cyanobacteria, bioplastic, silicone, and other organic and inorganic materials that become part of the photographic works and the installation, acquiring another physical layer and materiality with its own agency.
Kristina Õllek (1989, Estonia) is working in the field of photography, video and installation, with a focus on investigating representational processes, geological and ecological matter, and the human-made environment. In her practice, she uses a research-based approach, while also incorporating her own fictitious and speculative perspectives.
The exhibition Filtering With Cyanobacteria, Double Binds & Other Blooms can be viewed at the ISSP Gallery from July 15 to September 9. More information about the exhibition — on its Facebook page.
The exhibition is supported by the State Culture Capital Foundation, Riga City Council, Cultural Endowment of Estonia and Estonian Union of Photography Artists