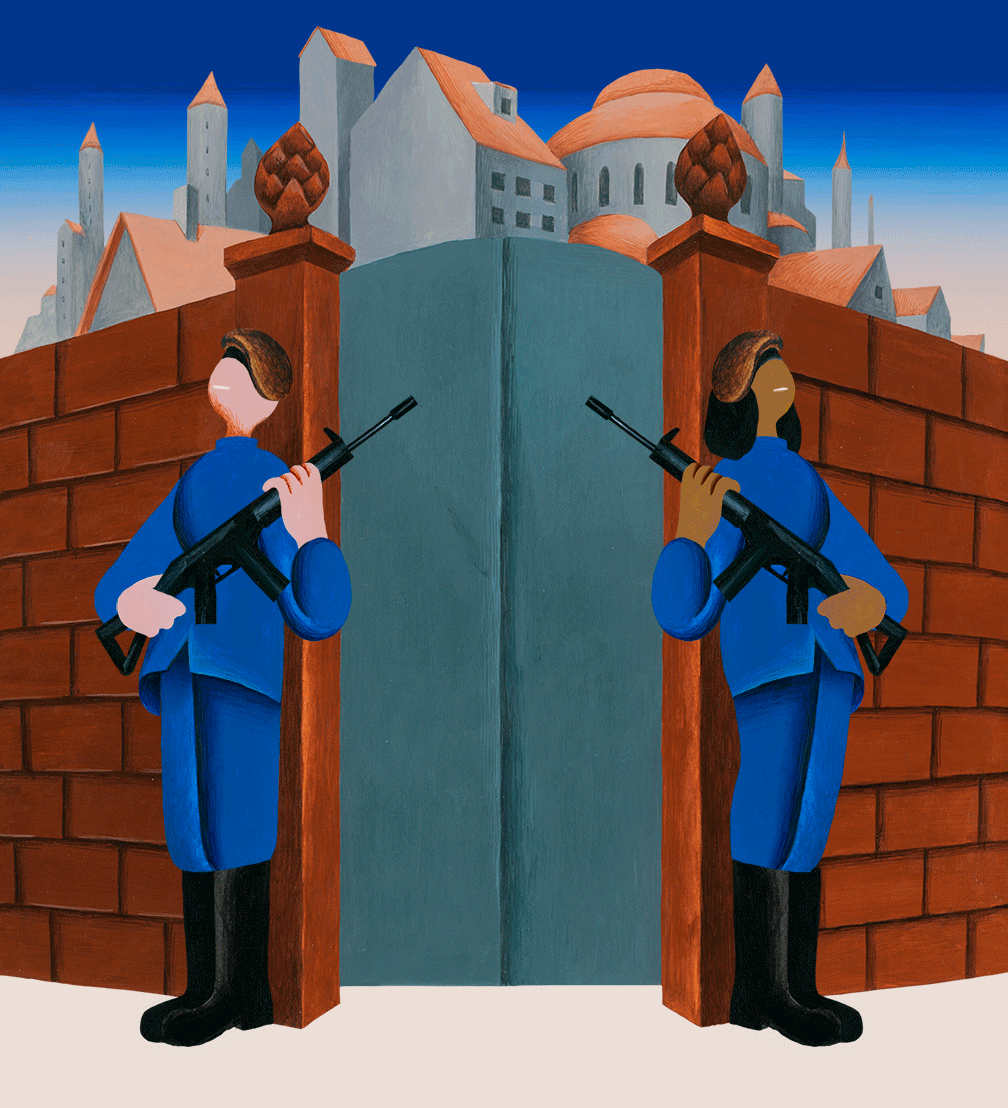 Illustration by Roberts Rūrāns
NATO's video message Set the Record Straight, which talks about the need to know the facts about NATO's expansion and debunks the myths about the alliance spread by the Russian media and propaganda channels, was created by a creative team consisting of the design studio Overpriced, illustrator Roberts Rūrāns, animator Eduards Balodis, and sound designer Jānis Vītoliņš.
Edīte Garjāne, managing director of the Overpriced studio, reveals that the work on the animated video began even before the Russian invasion of Ukraine at the end of February, and it gained even more importance as the war escalated and the news about NATO's involvement became more and more polarised. The video was originally created for NATO social media accounts in Russian, but after the publication of the Russian version, it was also adapted to English.
View this post on Instagram
«Creating this communication video at such an important time, to refute Russian propaganda and the rhetoric directed against the new NATO candidate countries, was a great responsibility and, of course, also an honour,» says Edīte. According to her, the biggest challenge in this project was finding the right tone of voice to convey the message in a time of war — a time when an objective view at the facts is essential — while communicating it all in easy-to-understand language.
As the Set the Record Straight is not the first video that the creative team has created for NATO — previously they made a video about NATO's work in the context of the pandemic—, the mutual cooperation both within the team and with the client has been smooth and successful. Edīte notes that the project largely relied on the client's faith in the artistic vision and visual language of Roberts Rūrāns. «The previous cooperation helped a lot in the work on the animation — the illustrations were already created with the animator's eye, which made it easier to prepare the frame for movement. If the animation is able to bring the illustrations to life, then the sound design gives the necessary depth to the animation, which Jānis Vītoliņš successfully accomplished, helping to feel the environment and space,» says Edīte.
Artistic direction of the project by Overpriced, illustrations by Roberts Rūrāns, animation by Eduards Balodis, sound design by Jānis Vītoliņš.