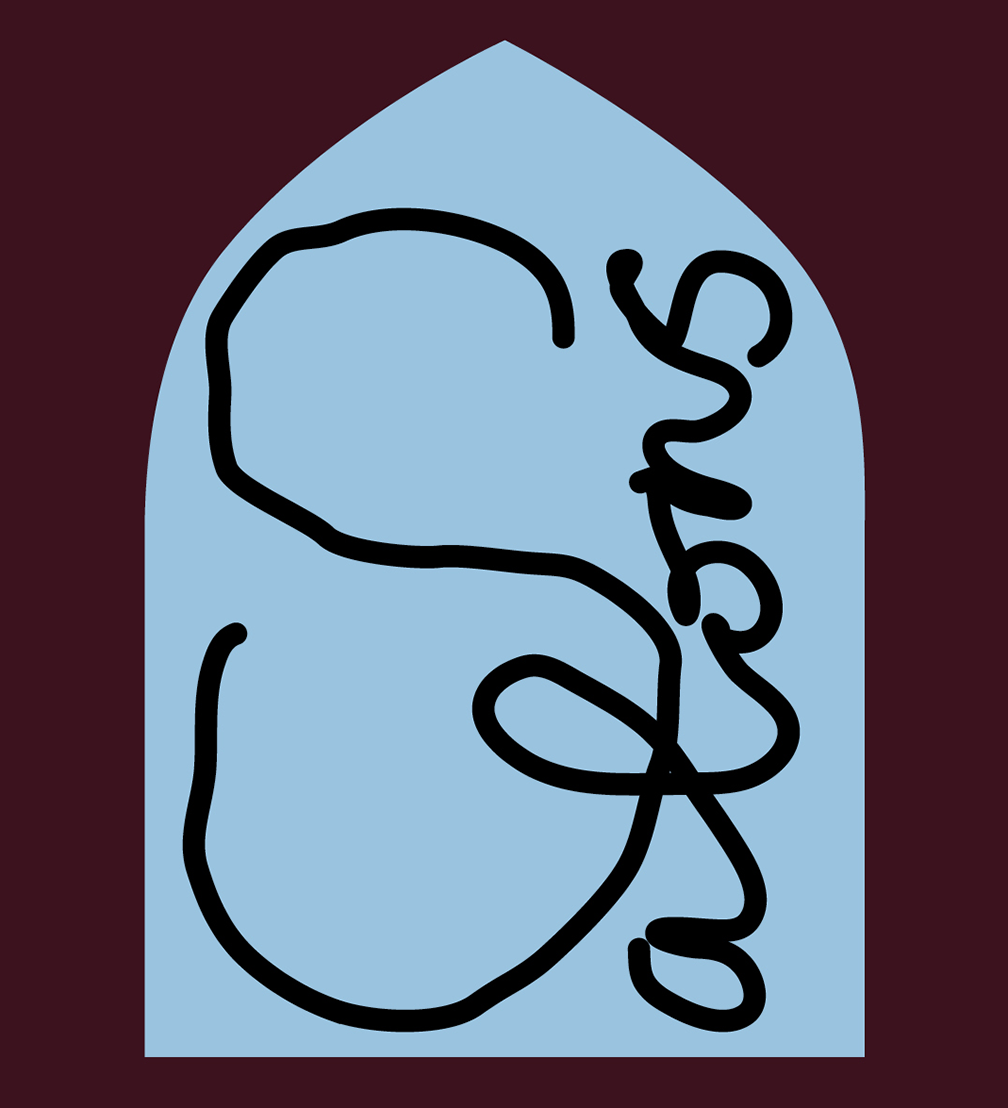 Graphic design by Goda Budvytytė
The New Architecture School of the Art Academy of Latvia (LMAA) resumes the events related to upcoming architecture school with the first episode of Salons (Salon) featuring two special guests — curator, architect and writer James Taylor–Foster and choreographer, performance artist Ula Sickle. The event will take place in culture space Smilga on Wednesday, October 5, starting at 19.00.
Salons is envisioned and organised as a gathering place run by LMAA and the recently founded Institute of Contemporary Art, Design and Architecture (LMDA). According to the authors of the idea, Salons does not have a defined venue, the events will be held regularly in various locations by inviting notable guests and looking for unexpected topics. The primary aim of Salons is to expand the local architecture scene, uncover issues related to contemporary architecture practice, and prepare for the launch of the new architecture school as a shared process that involves the diverse network of thinkers, creatives, professionals and wider society.
The first episode will be opened by James Taylor–Foster followed by a site–specific happening — a hypnosis session performed by renowned choreographer Ula Sickle. The first part will be continued by a discussion where guests will engage in conversation with LMAA creators — architects Austris Mailitis and Niklavs Paegle, art historian and curator Antra Priede, architect and researcher Dina Suhanova, architect Dagnija Smilga, architect and urbanist Toms Kokins and architect and lecturer Thomas Randall–Page — aiming to broaden the understanding, imagine, and speculate about the future of the discipline of architecture.
Stockholm–based James Taylor–Foster is a writer and cultural critic trained in architecture. Former editor and author at ArchDaily, he is currently the curator of contemporary architecture and design at ArkDes, the Swedish Centre for Architecture and Design. He has developed a number of curatorial projects in Stockholm, including, most recently, the first museum exhibitions to explore the culture and creative field of ASMR (autonomous sensory meridian response). In 2021, his first collaborative collection of essays, titled Softspot, was published. Last year, James also was a co-editor of Solicited: Proposals — a project initiated by ArkDes and E-flux Architecture as a shared effort to parse the format of architecture exhibitions, to untangle and rethink its meaning and its potential for today.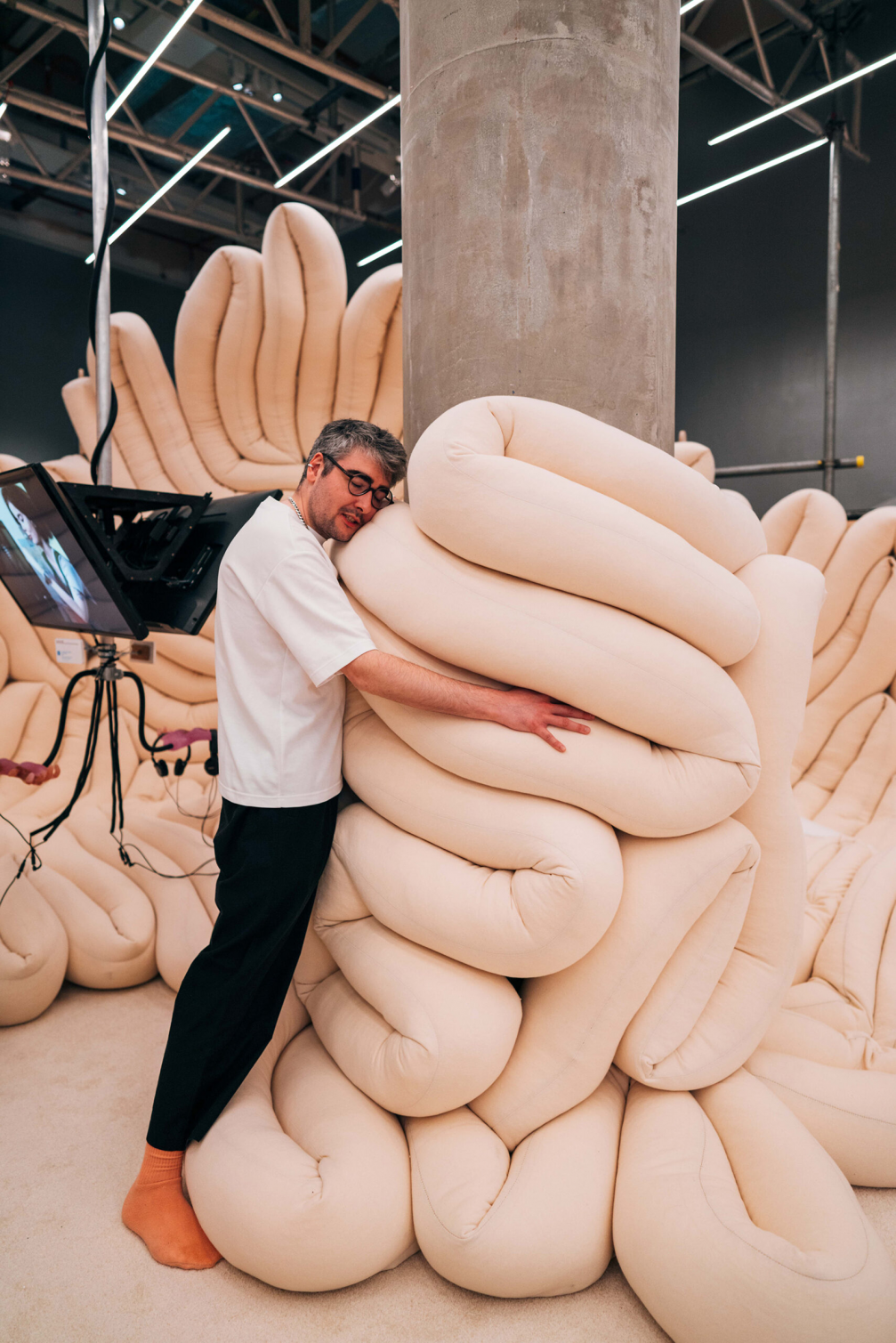 Ula Sickle is a Canadian–Polish choreographer and performer based in Brussels, Belgium. From a background in contemporary dance, she works across disciplines, drawing from the visual arts or contemporary music. While her work takes many forms, she focuses on a choreographic approach to movement and works on perception and reception, specific to the live arts. Ula's artistic work takes on different forms, from video to installations and stage performances. Technology and the relationship between man and device is a common thread through her productions — bodies engage in dialogue with smartphones, amplifiers, microphones or light sources. Ula has been often presented in international theaters and festivals.
Salons event at the culture space Smilga on October 5 at 19.00 is free and will be held in English. The Smilga bar will be available to boost informal conversations.
Salons is organised by the Art Academy of Latvia, Ēter Architects. Event is curated by Dagnija Smilga (Ēter, LMAA) and Dina Suhanova (LMDA, LMAA). Graphic design by Goda Budvytytė. Salons is financially supported by the State Culture Capital Foundation. Informative partner — the Association of Latvian Architects.