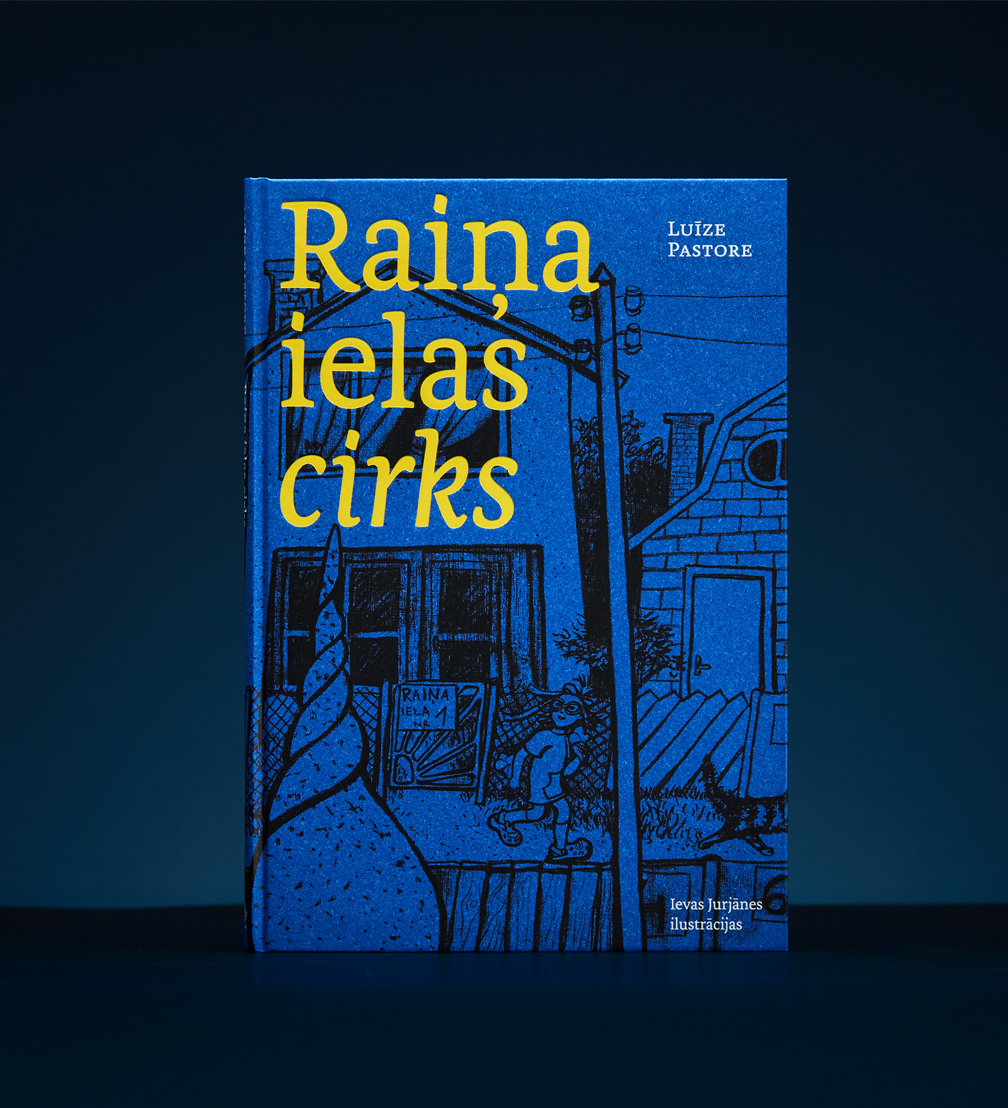 Photo and design by Alexey Murashko
A new book by the children's author Luīze Pastore Circus on Rainis Street about events in some imaginary town has been published. The book intended for children in preschool and junior classes is illustrated by Ieva Jurjāne, while the design was created by Alexey Murashko.
Stories Editorial November 21, 2022
Circus on Rainis Street is a tale by Luīze Pastore about the ability to find common ground among different generations, homes, species, breeds, nationalities, affiliations and imperfections, while maintaining the uniqueness and peculiarities of everyone involved. «Jūle and Margrieta live at different ends of the street, but nearly all the residents of the long Rainis Street are closely involved in their daily affairs. People on Rainis Street know how to make friends and get bored, they learn to say goodbye and mourn, and, most importantly, they know how to make a celebration together,» explain the authors.
This is the second collaboration between the illustrator Ieva Jurjāne und the book designer Alexey Murashko — their first was the children's book Takšelis Makšelis by Kārlis Ķezbers. Circus on Rainis Street is also a non-standard children's book — a thick edition with a considerable amount of text that has been dealt with in an unconventional way in the design. To include logical pauses and transitions in the narrative, Murashko first created an arrangement for each page, anticipating open spaces for illustrations that were then filled in by the book artist, Ieva Jurjāne. The restrictions imposed by Murashko have created extraordinary compositions and exaggerated, expressive perspectives.
Jurjāne's illustrations are drawn with charcoal, supplementing it with pastel crayons. Pastel is usually associated with a faint colour scheme, but the book is printed using neon colours that add dazzling brightness to the drawings. The whole book is held together visually by blues and yellows that dominate both the illustrations and the dark and mysterious cover.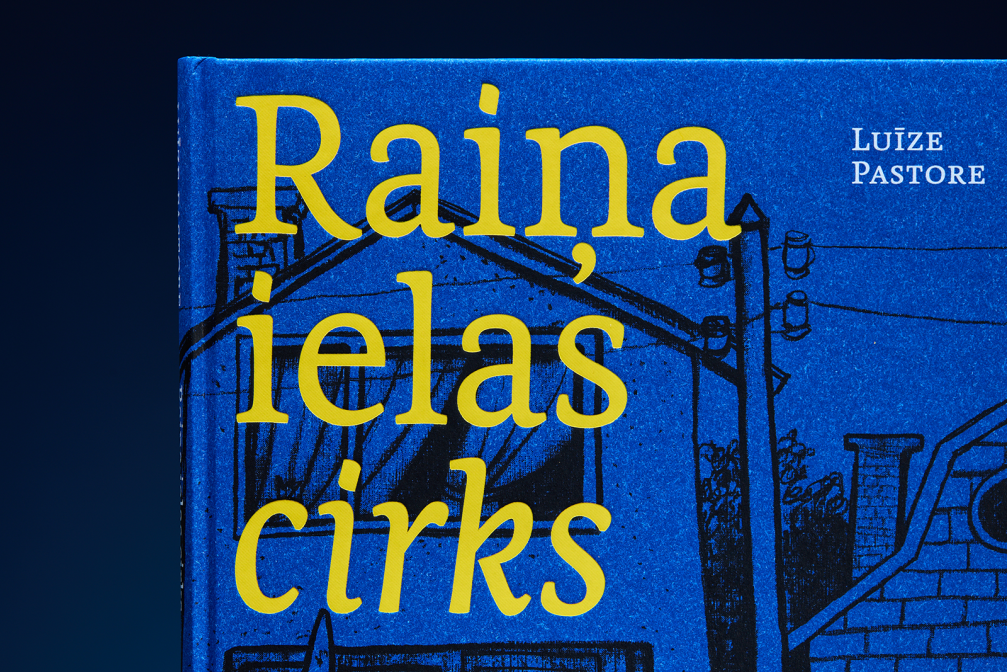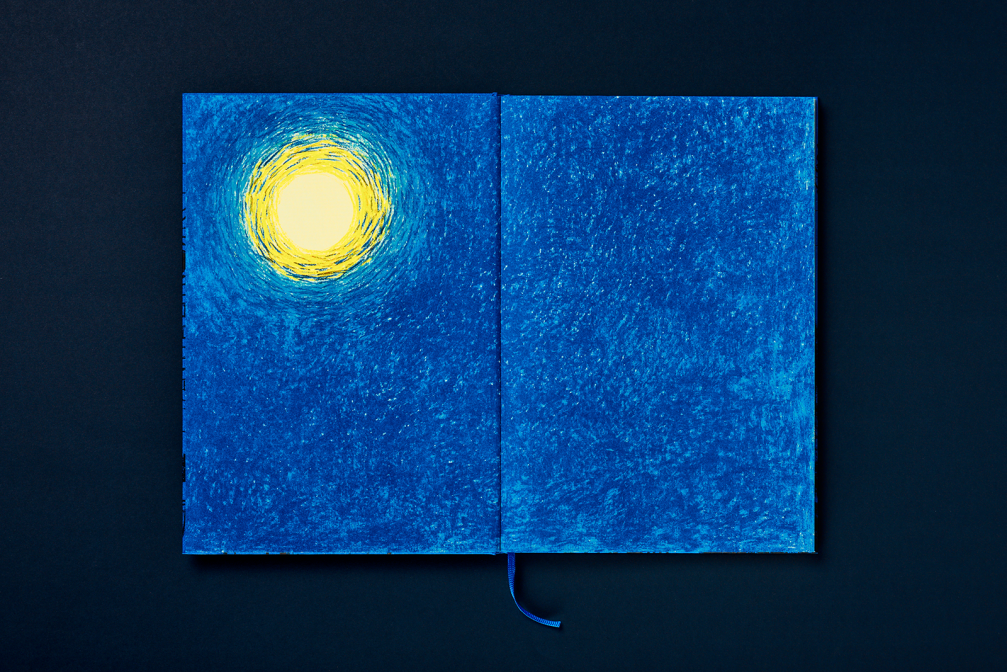 As a special gift to readers, the inside cover features a flap with the map of Raina Street that, showing all the places in the book, serves as a peculiar theatrical set piece. The final chapter of the book is designed as a «silent story». It's a visual sequel to the text that features both exercises for training attention and pre-school skills as well as scenes from the lives of the book's characters that unfold after the traditional fairytale ending «and they lived happily ever after». «One of the big ideas is that when something ends, it's not the end, it's the beginning of something,» says Luīze Pastore.
Throughout the book's creation and design, the authors have followed the principle of «idea–sketch–detail», first testing the concept and then bringing it to life with detail. The result is a thoughtful book that balances between seriousness, playfulness, and absurdity. Circus on Rainis Street has been published by Neputns.