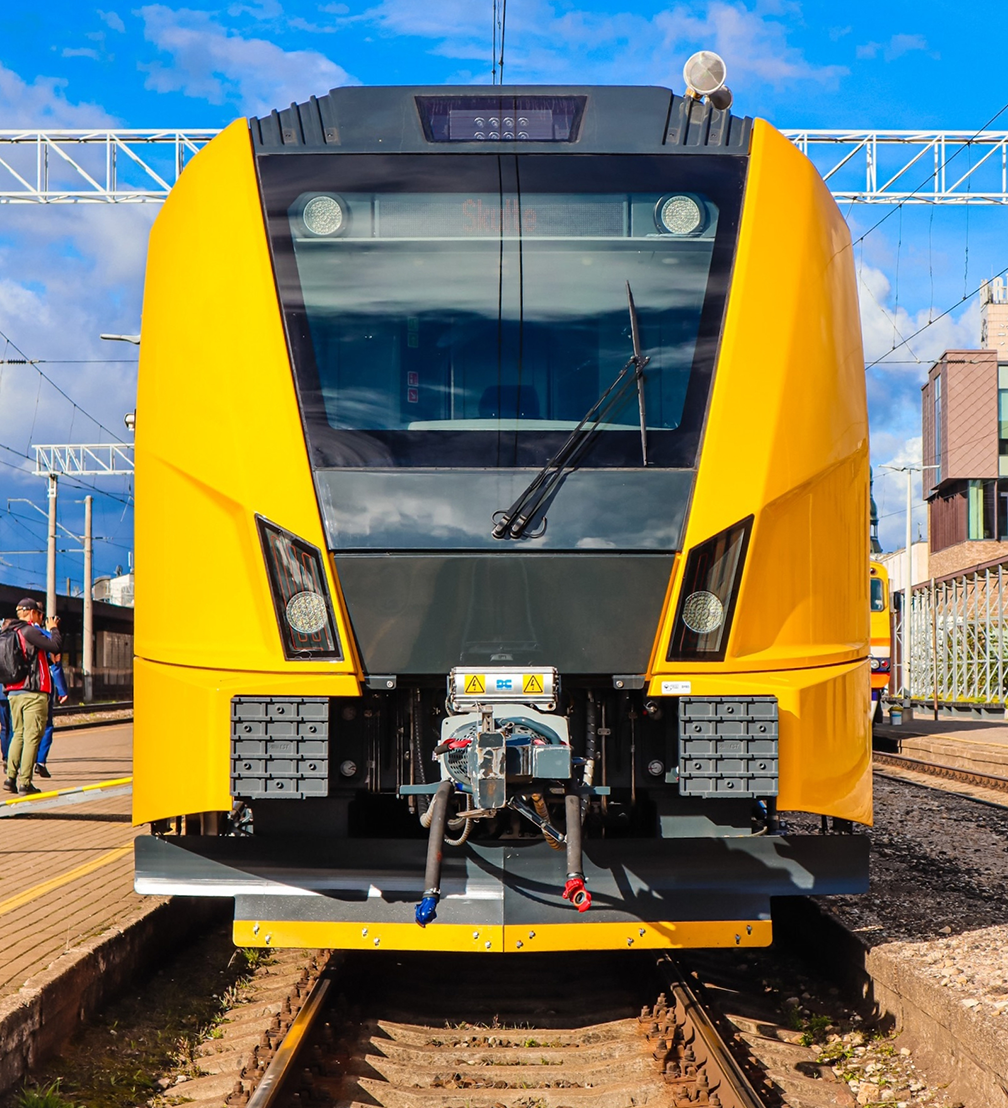 Paint scheme design by Teika. Publicity photo
Design studio Teika has developed the exterior and interior paint scheme design of the new electric trains of the Latvian passenger carrier Pasažieru Vilciens. The first four Škoda Vagonka trains with the new design have already been delivered to Riga from the production plant in Ostrava.
Stories Editorial November 25, 2022
The task of the design studio Teika was to create a traffic–safe train paint scheme that would be visually attractive at the same time, as well as convey the message of Pasažieru Vilciens as a reliable ally for getting from point A to point B.
The contrasting colour combination of the exterior has a warning and attention–grabbing function. It was chosen based on an internationally accepted colour language, which is often used in the design of especially important road signs. For the exterior of the train, the Signal Yellow tone was chosen as the main one due to its durability and increased visibility. Yellow is the only colour most people with colour blindness can see. In contrast to the other selected shades — the Anthracite Grey and Dark Grey — yellow ensures visibility for people with impaired vision. The paint scheme of the interior of the train is bright and modern, with yellow emphasising the elements that are important to notice.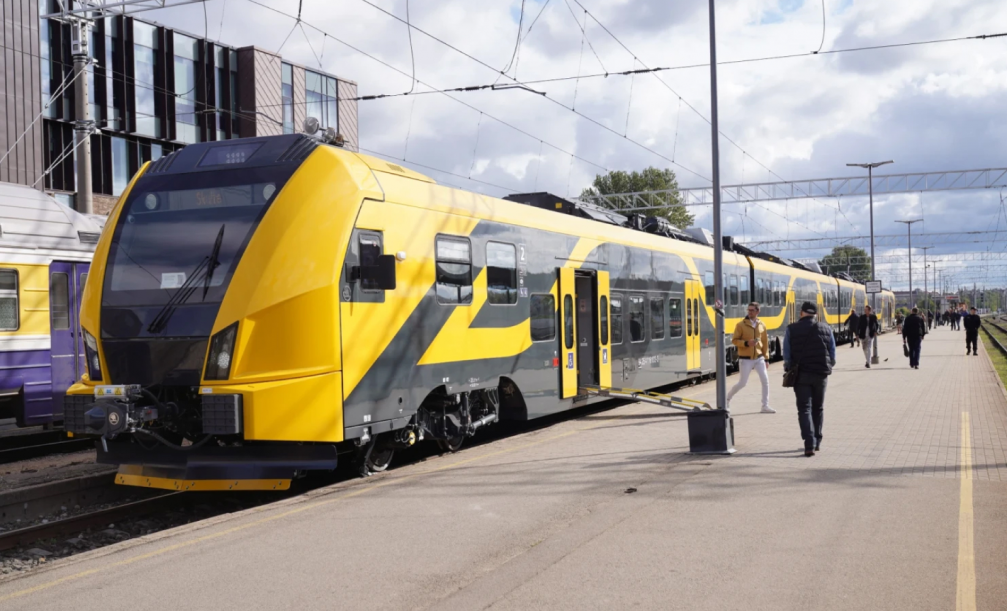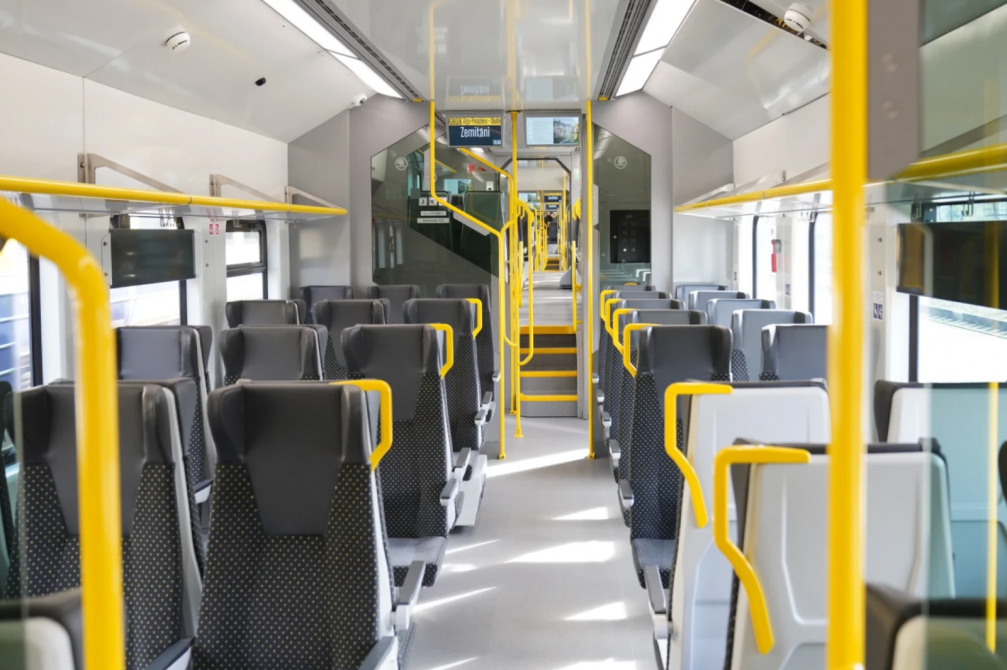 «A trip by train is always a small journey — even if you only go for a few stops. The visual purpose of the idea is to make this journey feel smooth, fast and predictable. On the exterior of the train, the lines draw up and down, winding around the windows and highlighting the advantages of the new low–floor trains. The curved line and colour contrast make the overall image of the train dynamic. The line never breaks, symbolising the predictable nature of the railway system,» say the authors of the design.
The exterior and interior paint scheme design of the train was created by design studio Teika in close cooperation with Škoda Vagonka and Pasažieru Vilciens.