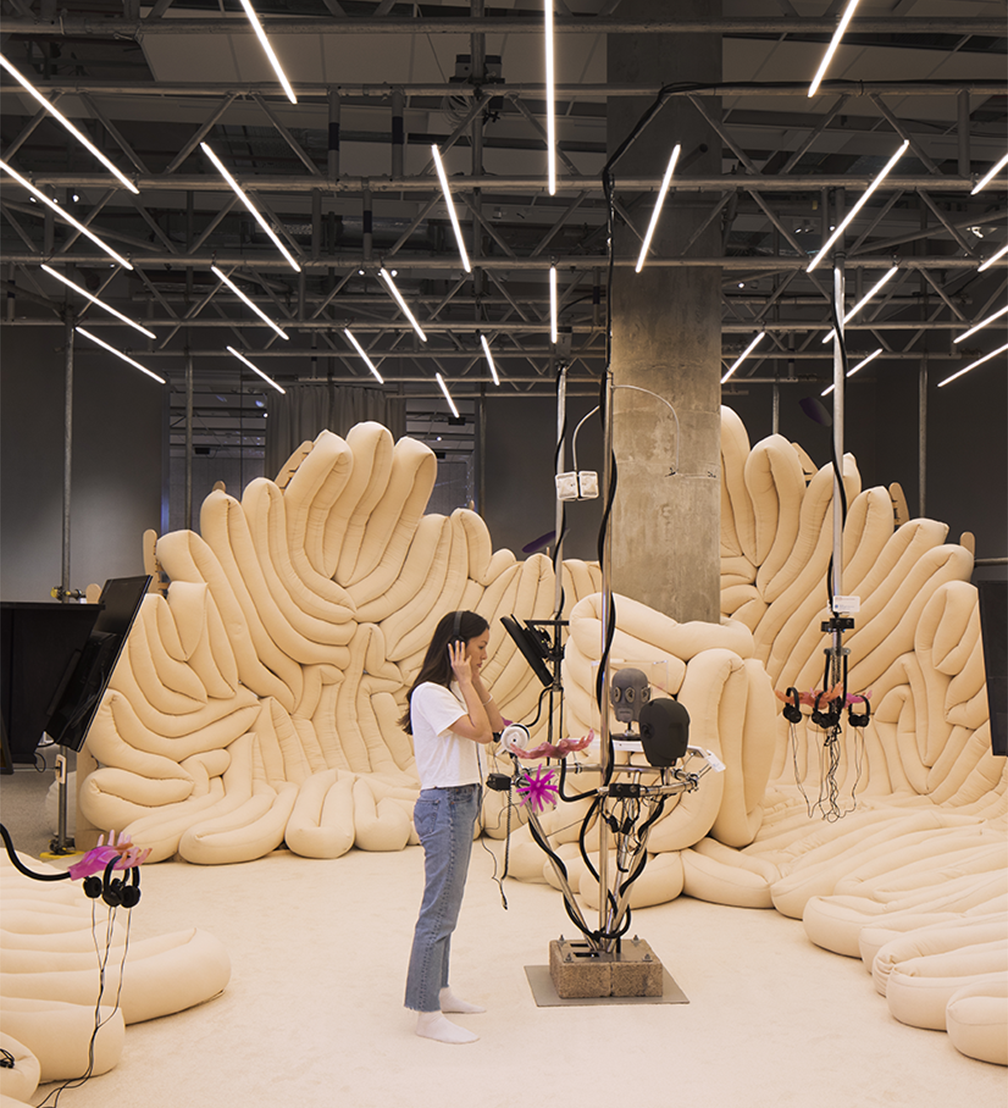 The architecture studio Ēter has received the Award of the international design magazine Dezeen for the exhibition Weird Sensation Feels Good — The World of ASMR at the Design Museum in London. The exhibition will remain open until April 2023.
Stories Editorial November 17, 2022
The exhibition is a collaboration between the curator James Taylor–Foster and the architecture studio Ēter who created the scenography for the exhibition first at the Stockholm Architecture and Design Centre in 2020, and now at the Design Museum in London. Weird Sensation Feels Good explores the phenomenon of ASMR or autonomic sensory meridian reaction — unusual physical sensations triggered by audial or visual stimuli, which have become popular in the internet culture of the recent years.
«Weird Sensation Feels Good is an interactive assault on the senses — in a good way! The exhibition successfully translates a YouTube–generation phenomenon into a physical exhibition. It is a physical manifestation of a digital experience, making the digital tangible,» comments the jury of the award. The exhibition has also won the Dezeen Awards public vote.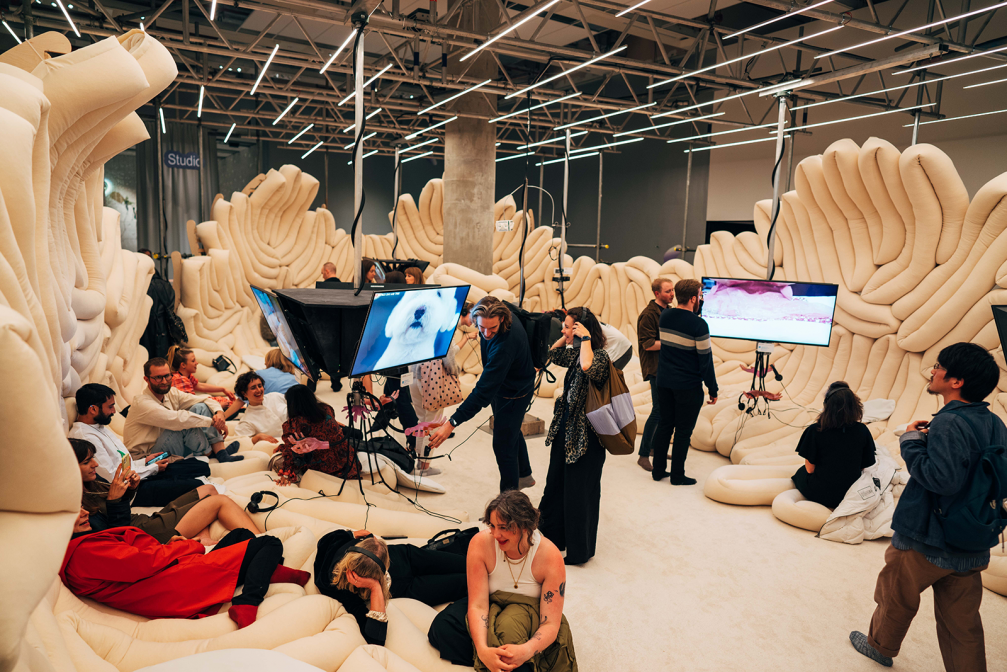 This project centres on the architecture of an exhibition with an attempt to synthesise the creative field of ASMR and its rich material world into a legible spatial language. Drawing influence from traditional spa cultures, flowing water is replaced by streams of contemporary media, aiming to create an atmosphere of safety and privacy in public, in which multiple people can be triggered to relax simultaneously. The World of ASMR exhibition, therefore, becomes a prototype for a new public space offering an emergent form of relaxation and allowing guests to be immersed in a multi–sensory experience of close–looking, close–listening, and close–feeling.
Earlier we published Dina Suhanova's impressions of visiting the exhibition in London, where she noted: «The personal nuances of experiencing this exhibition, its undeniably relevant content and scenography confirm the importance of the ASMR movement not only in the world of an individual's physical and psycho–emotional sensations, but also confirm the place of ASMR phenomenon in the design culture and development.»
The exhibition Weird Sensation Feels Good: The World of ASMR will be on view at the London Design Museum until April 10, 2023. The exhibition has been created in cooperation with the Stockholm Architecture and Design Centre ArkDes. Curators — James Taylor–Foster and ArkDes.