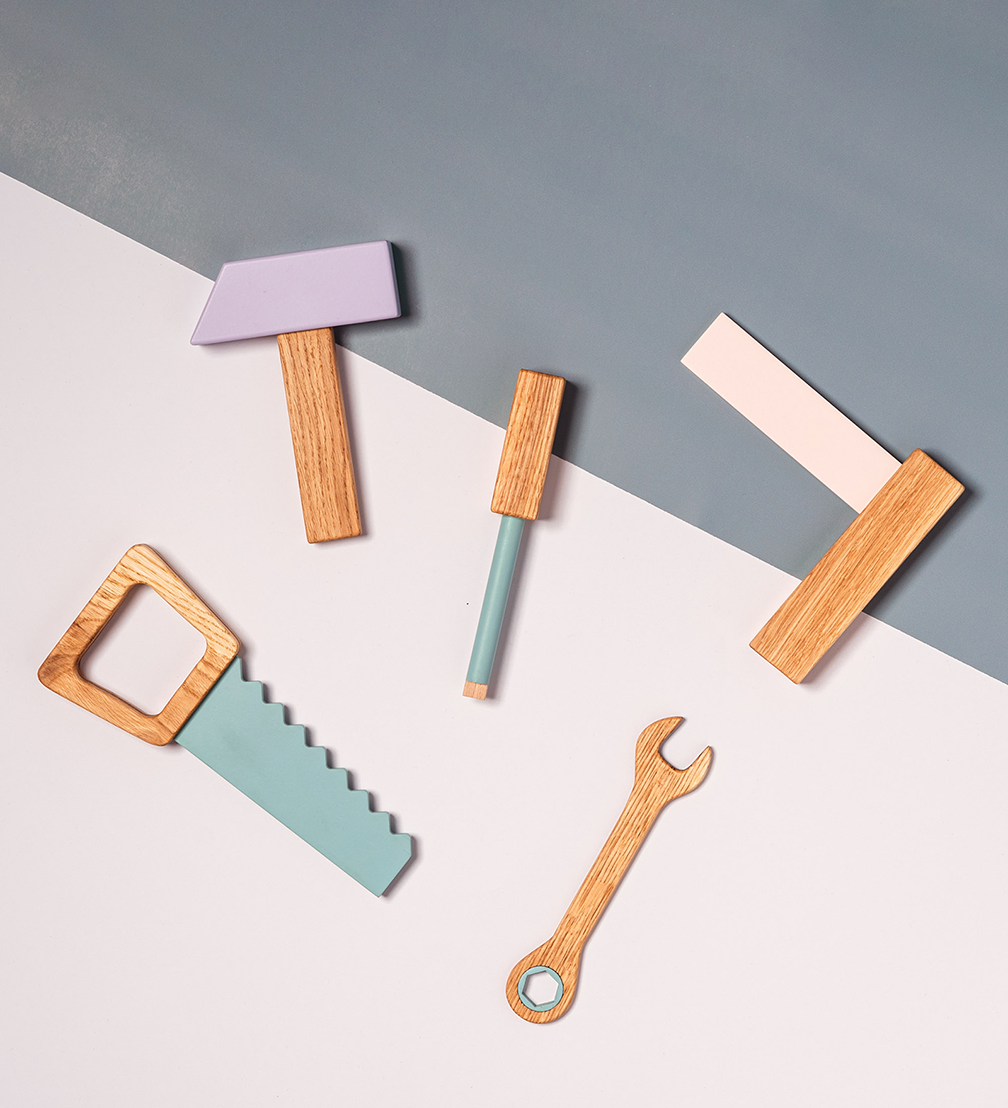 Mini Explorer toys. Photo by Alens Līdaka
Mini Explorer offers modern and sustainable wooden toys that allow children to safely engage in daily activities together with their parents. Toys — hand tools, kitchen utensils, and beauty products — are handcrafted from oak scrap wood, featuring a timeless and minimal design.
Stories Editorial November 29, 2022
The idea to create wooden toys depicting household items was born in 2021, when the founders of the brand had recently become new parents. «Everyday, we see that children are most interested in household objects which the family uses. If a parent has a drill in their hand, the child also wants to see it in their hands and put it to use. However, these items are not always safe for children,» the creators of the brand say.
To allow children to engage in daily activities safely, the friends decided to combine their professional skills by founding Mini Explorer. Diāna Liepiņa, who has more than ten years of experience in brand management, takes care of strategy and marketing, preschool teacher Karīna Āboltiņa is in charge of brand content and communication, and Artis Kukemilks, an experienced production manager, is responsible for the toy manufacturing process. The graphic design of the brand has been created by the photographer and designer Alens Līdaks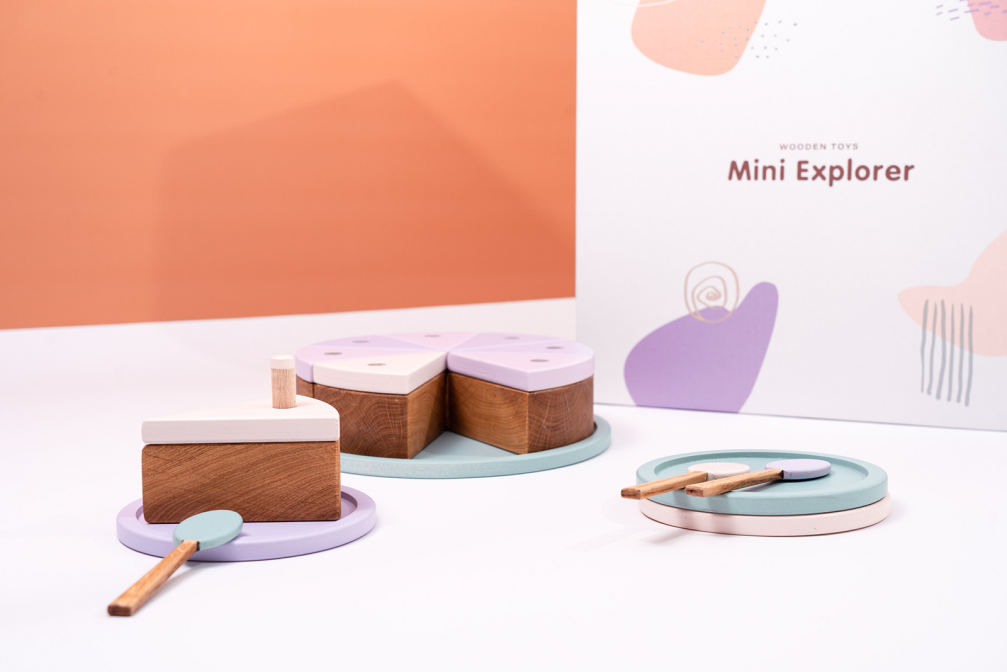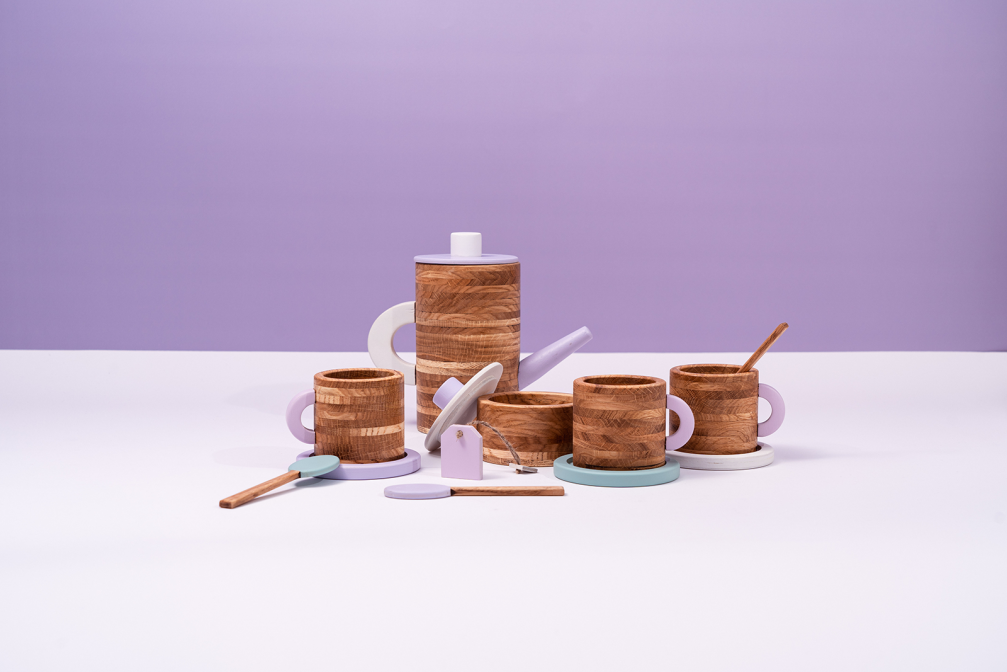 Currently, Mini Explorer offers five sets of toys — various tools, beauty care accessories, and kitchen utensils. Toys allow kids to take part in the daily tasks together with adults, while helping to develop motor and cognitive skills, as well as creativity. To engage the senses of children, the design pays attention to the variety of textures, weights, sizes, and colours. The toys are also designed to be as functional as possible. For example, the mirror is big enough to look at yourself, and you can use a comb to arrange your hair.
By creating contemporary wooden toys, the brand hopes to offer a sustainable alternative to plastic toys. Mini Explorer products are handcrafted from solid oak waste. Each detail is carefully cut, sanded, and painted, giving new life to scrap wood. In order to keep the toys relevant and to be able to use them from generation to generation, the design of the products is minimalistic, emphasising the natural texture of the wood, which is combined with pastel shades.
More information about the Mini Explorer brand and toys — on the company's website.