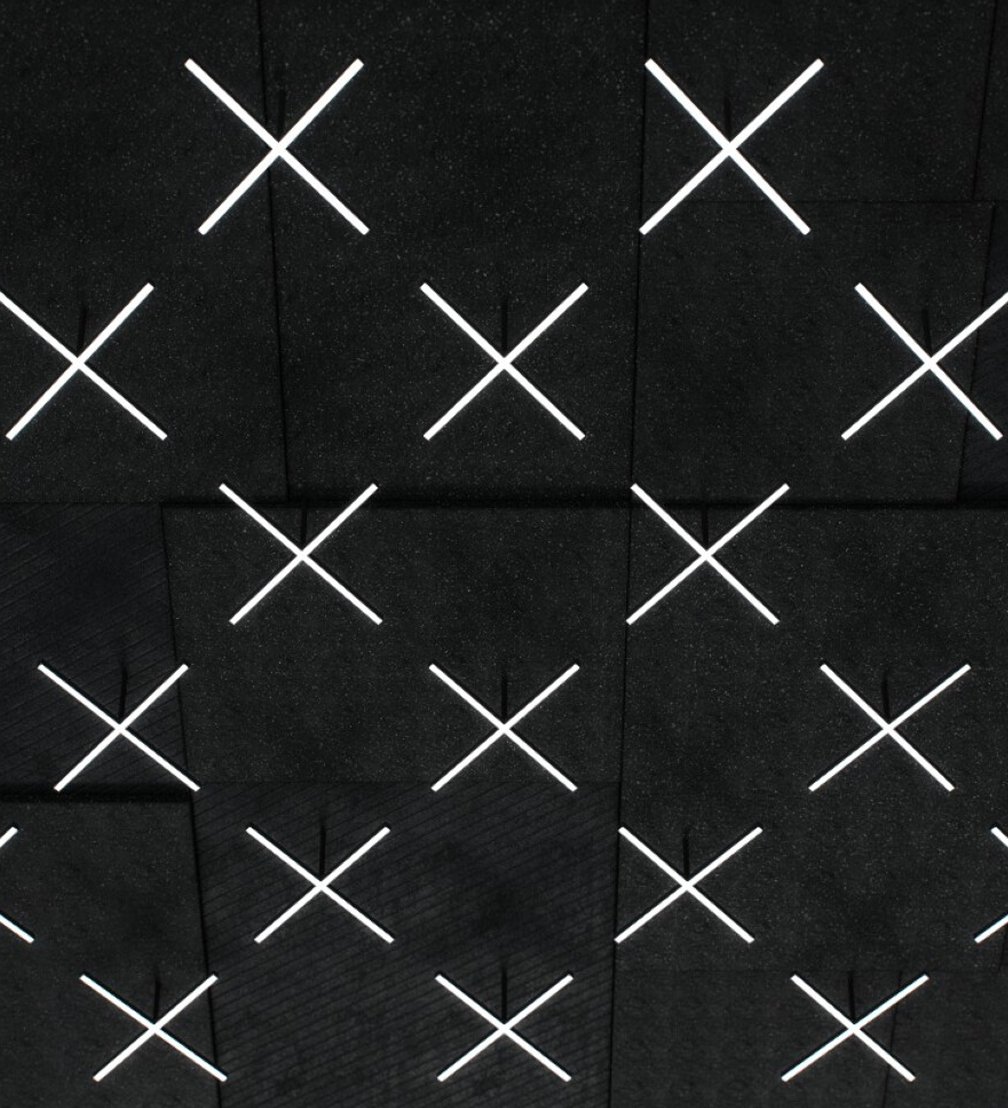 Design by NRJA, image by Vizulo
Architecture office NRJA has created a design light No Rules in collaboration with the lighting manufacturer Vizulo. It is part of an interior designed by NRJA for the new Vizulo showroom in the office building Red line.
Stories Editorial November 16, 2022
Designed by NRJA (No Rules Just Architecture), the No Rules design luminaire is a minimalist clean LED lamp for indoor use. The two lines that form the X bisect and cross each other at a 90 degree angle. Depending on the direction the light object is turned, and fixed on the ceiling, its meaning is changed from orthogonal clarity to a denial of conventional practices.
«An equilateral cross is used in cartography materials and graphic computer programs to form a grid, navigate an image and adhere to a given frame. To operate outside of the frame, one must dare to express an opinion that is not in line with the generally accepted. No Rules is a symbol of this next step — the X–shape is used to cross out any previous solutions and to find one's own path,» the authors characterise the product.
The luminaire is manufactured in Latvia by the energy efficient light solutions company Vizulo, which specialises in urban, industrial and architectural LED lights.