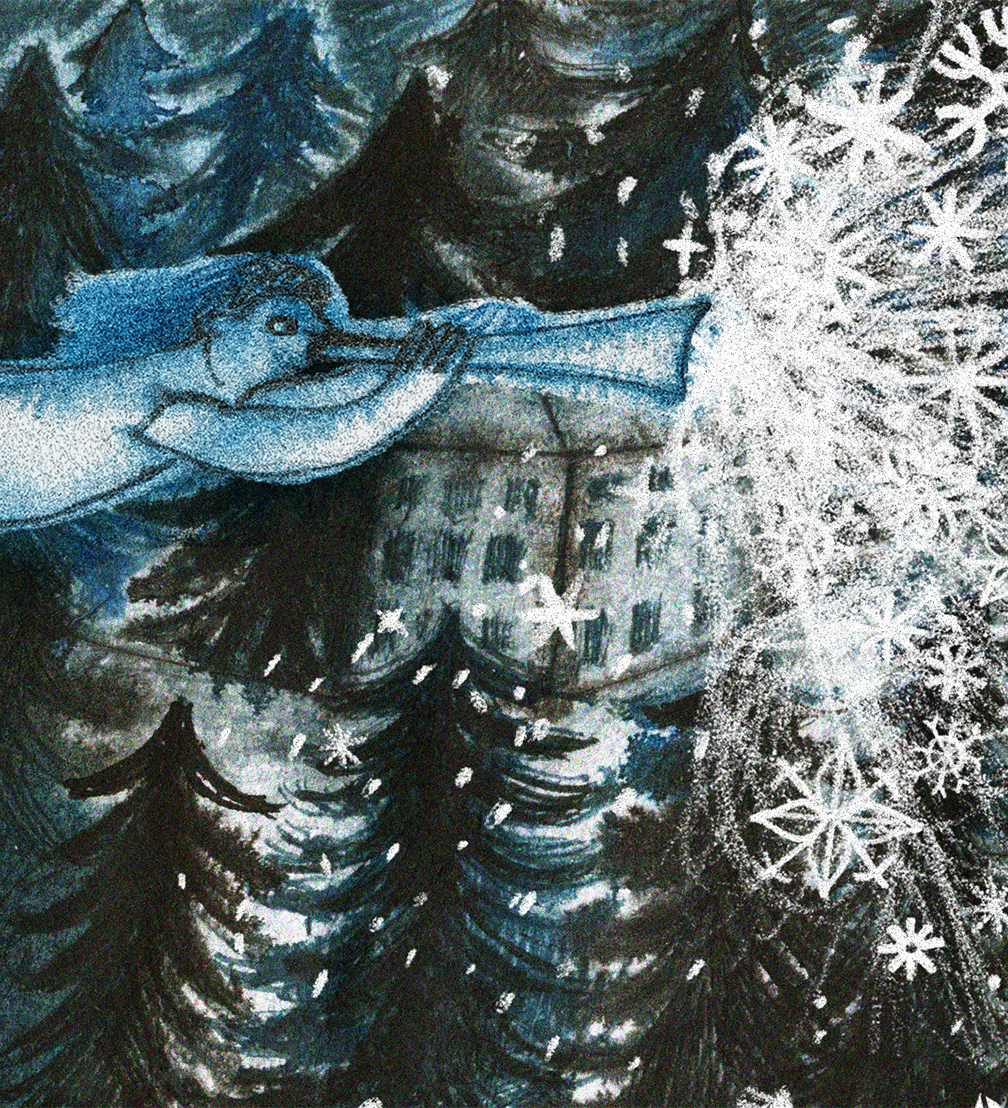 Illustration by Kristīne Martinova
As the seasons change, FOLD calls on a Latvian artist to create an illustration that characterises the respective time of the year. We have recently started a new tradition, asking the author of the previous work to nominate the creator of the next one. For this task, Rebeka Lukošus nominated Kristīne Martinova, who has captured her winter feeling.
«I've been a fan of Kristīne Martinova's hot–blooded illustrations for a long time and I wanted to see how a winter drawn by Kristīne would look like,» Rebeka Lukošus says about her choice to nominate Kristine to create the next artwork for FOLD.
«The most beautiful winter decoration is snow. I consider it a gift of nature in the darkest and coldest time of the year,» Kristīne writes about her illustration.
Kristīne Martinova attaches great importance to the freedom of imagination, and it is her main tool in the illustration process. In her visual language, the artist experiments with different colour combinations and stylisation of characters. So far, three books with Kristīne's illustrations have been published, as well as several zines. She has taken part in various interdisciplinary projects, for example, a three–dimensional augmented reality object was created based on Kristīne's drawing in cooperation with the association ASTE in Liepāja. This year, the artist's first personal exhibition I Want Everything was held in the gallery Istaba. Currently, Kristīne resides in the creative artists centre at the Laidi manor. You can follow Kristīne's work on her Instagram account.