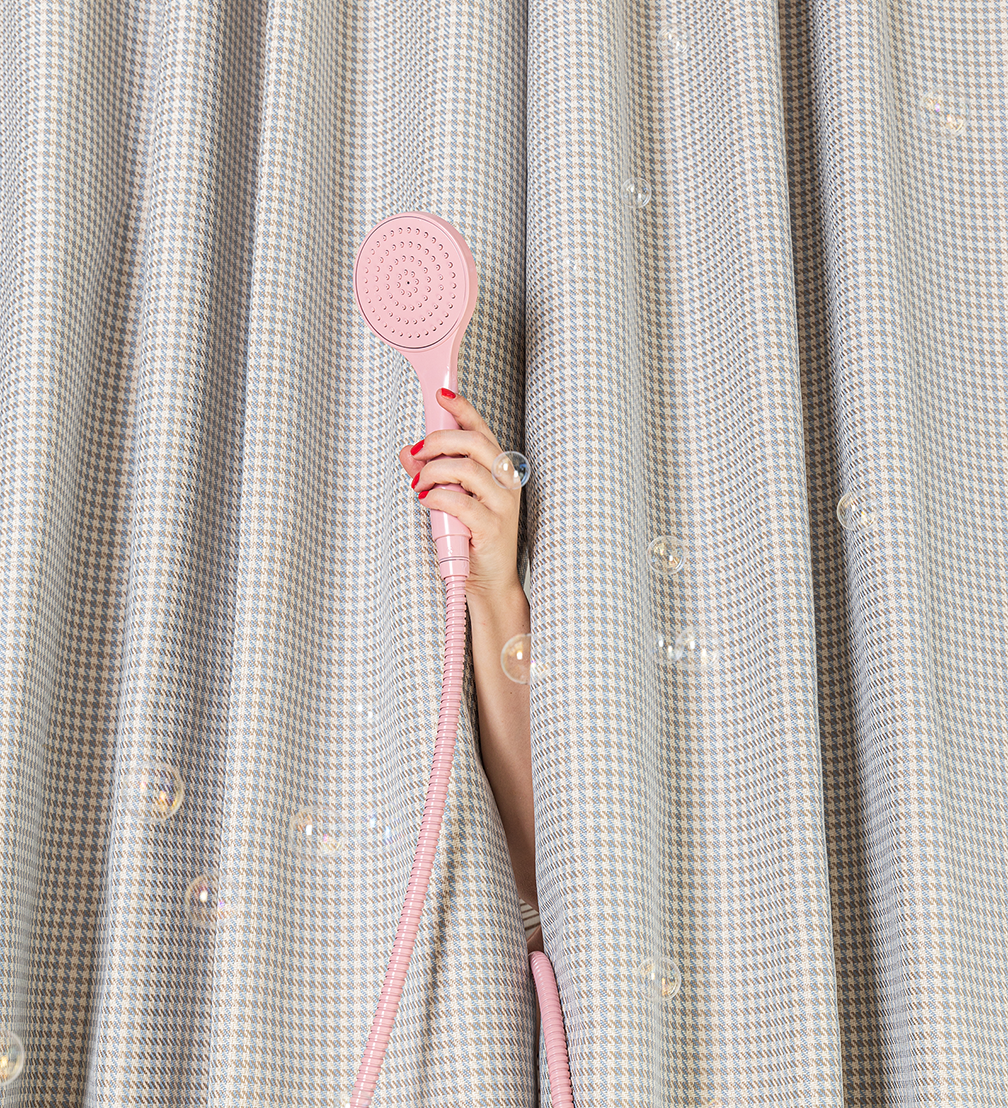 Splash For Home shower curtains. Publicity photo
Latvian brand Splash For Home offers shower curtains that complement the design of the bathroom, resembling fabric drapery. They are not only attractive, but also sustainable — made of quality materials, easy to maintain and long–lasting.
Interior designer Anete Roze, the founder of Splash For Home, reveals that the idea of creating her own brand arose because it was challenging to buy beautiful shower curtains that would fit into the interior of the bathroom. She points out that the products available on the market have not been attractive, either in terms of design diversity or the range of available colours. This prompted Anete to create shower curtains that are both functional and attractive.
Curtains are sewn from two layers — moisture–resistant textile inside and decorative fabric outside. The water–repellent material is woven, so it will not stick to the body during showering, and it will also be durable. Splash For Home offers decorative fabrics of various colours that look like velvet, as well as fabric with the classic houndstooth pattern All the textiles used have received the Oeko–tex certificate, which confirms that no harmful substances have been used in their production. Special attention has also been paid to fasteners that are carefully incorporated into the curtains.
High–quality materials allow the curtains to last a long time, and they can be easily washed in the washing machine. Splash For Home products are made to order. Customers can get curtains in the size they need, and nothing extra is produced. When ordering curtains, you don't have to worry about the right size — you only need to indicate the dimensions of the shower, and the company will sew the curtains in the right size.
Splash For Home curtains are among the nominees of the National Design Award of Latvia 2023 in the product design category. More information about Splash For Home — on the brand's website.